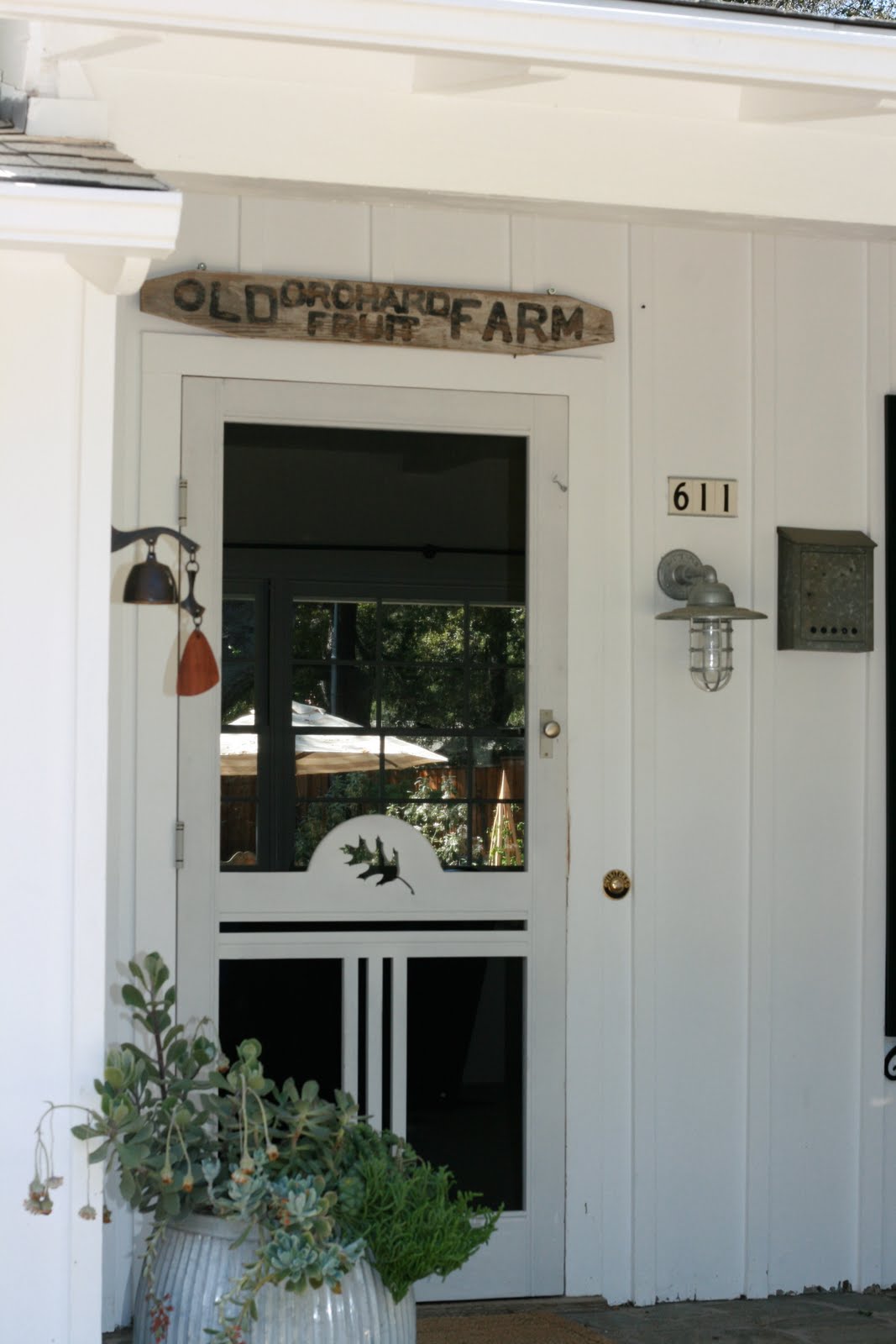 Atomic Sconces Accent Rustic California Porch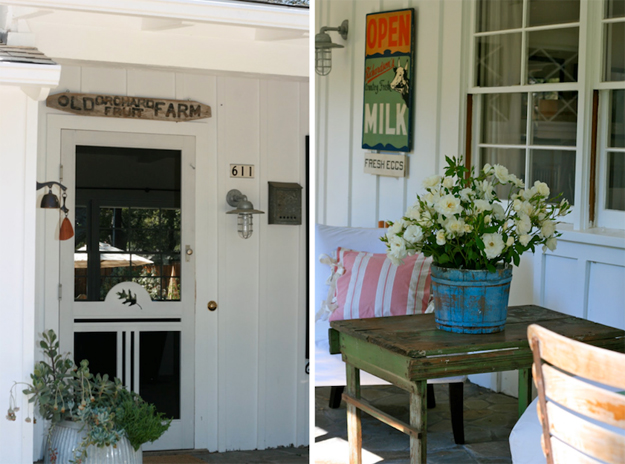 Photo courtesy of The Polished Pebble blog
Located just East of Santa Barbara, California, and nestled in the quiet Ojai hills and mountains, sits a beautiful home owned by one of our many Barn Light customers. We first mentioned Kelley, who writes her blog titled The Polished Pebble, when she used our Outback Pendant in her laundry room (click here to read our previous post). The photos we discovered were stunning – vivid colors and perfectly staged backdrops, what more could we ask for? It was then we found out she had ordered outdoor lighting for her home in Ohai, and we could not wait to see the results! So, here they are!
What do want your visitors to think when they walk up to your door? Now, I haven't personally visited Kelley's front porch, but 'Wow!' and 'Oh my gosh!' first come to mind when I saw her photos. Her overall feeling is one of welcome and everything down to the perfectly placed flowers have a part in achieving this.
Naturally we're in love with the many vintage accessories, but what really tickles our fancy are the Atomic Wall Sconces that hang next to both the front and back porch doors. Kelley selected a galvanized finish which allows her to swap out the decor at any time, and still have matching lighting. The galvanized finish also is a semi rugged, yet modern, durable material to use for years to come. Unique cast guards and glass jelly jars serve as both decoration and protect light bulbs from being broken. Both units can be easily removed for cleaning and changing bulbs.
Take note at the location of both Atomic sconces. They are hung slightly lower than traditional outdoor lights. By hanging them here, a lesser amount of light is allowed to spill over the porch. It's not a bad thing by any means – evening guests won't be faced with a blinding spotlight while they wait for you to answer the door, and during the day time, with such an unusual focal point, everyone will be wondering where you got such a cool light! Thanks for letting us follow your story Kelley!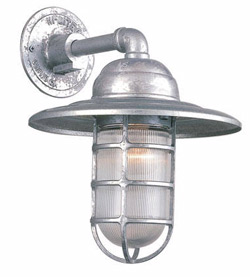 Product photo (left): 100w Atomic Cast Guard CGU Sconce, 96- Galvanized, Ribbed Glass, $205.00 each