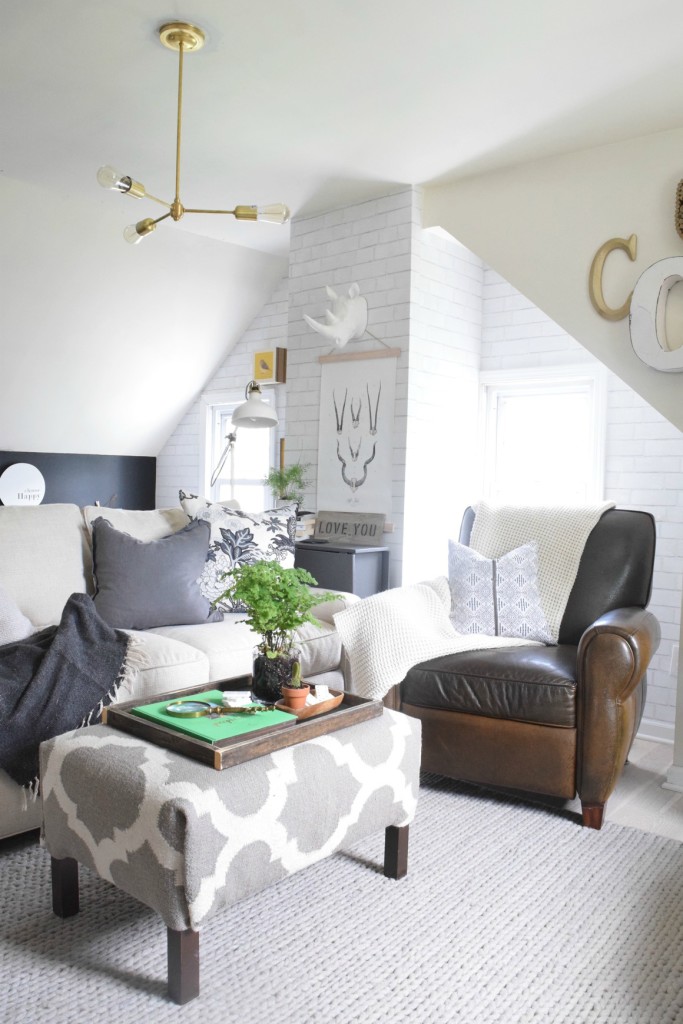 American-Made Lighting Enhances Modern Homes
When modern design first took root in the early 20th century, it was in response to a rapidly changing world. We're not talking Ipads and cell phones just yet, but air conditioning, television, frozen foods, and, oh my, neon lights.
Home interiors started to shift from small, dark rooms filled with ornate furniture and heavy window coverings to more functional, open floor plans intended for multiple uses. A modern style often features uncluttered spaces, white walls, and organic materials such as stone and wood floors. Natural light streaming in from unadorned windows adds to the open feel.
When considering lighting for a modern home, Barn Light Electric offers a variety of styles to complement these interiors. This modern space is warmed by a touch of bling on the ceiling with the Downtown Minimalist Chandelier. Customized with a Raw Brass finish, 18″ stem, and Edison Light Bulbs, this modern chandelier is the perfect addition to the neutral décor.
The same chandelier is also a perfect fit inside this tiny home created by our good friend and designer Kim Lewis. Shown here in Brass, this minimalist chandelier is available in more than two dozen powder coat finish colors to complement any space.
Bare bulb pendants, including these Indy Porcelain Socket Pendants, harken back to the early 20th century when modern design first became popular. This version is updated with a porcelain socket and colorful custom cord options.
Sometimes criticized for being too harsh, modern spaces can be softened with color and texture. This stark, white fireplace is warmed with the addition of live plants, wood flooring, and a Downtown Minimalist Adjustable Wall Sconce in brass.
This homeowner removed a wall to create a more modern, open floor plan for her kitchen, dining, and living rooms. She chose the retro look of the Sinclair Industrial Pendant Light to highlight her dining space. This ceiling light boasts a 16" shade, White finish, and a brass socket. An extra pop of texture and color comes from the gold-and-white cloth cord. In the background, a complementary Sinclair Gooseneck Light brings light to the kitchen sink.
Whether you have a passion for sleek, modern design, more rugged industrial, or if you prefer a good old-fashioned farmhouse, Barn Light Electric handcrafts lighting right here in America that is easy to customize. Choose from dozens of colors, mountings, and other options to create the perfect fixtures for your home!