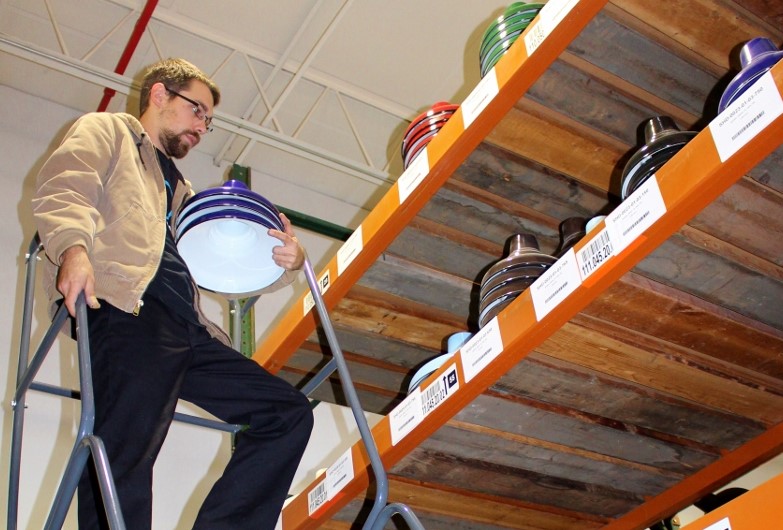 Behind the Scenes | How Many Parts Does it Take to Craft American-Made Lighting?
At last count, there were more than 30,000 parts on hand to craft every single American made lighting fixture that Barn Light Electric manufactures!
And no one knows that more than Jonathan, our Lead Inventory Specialist, whose job it is to keep track of all these parts and pieces. From cast guards, backing plates, and connectors to light bulbs, LED modules, and gooseneck arms, Jonathan is surrounded by floor-to-ceiling shelves and, somehow, he knows where everything belongs!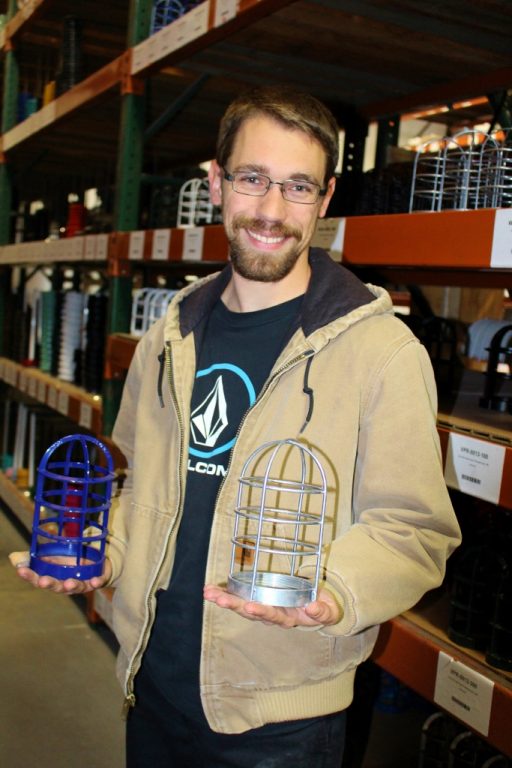 He also handles the dozens of different light shades that are hand spun in the machine shop, from the super deep Wilcox to the ultra shallow Circle B Flat Cone Reflector, that find their way to the inventory area.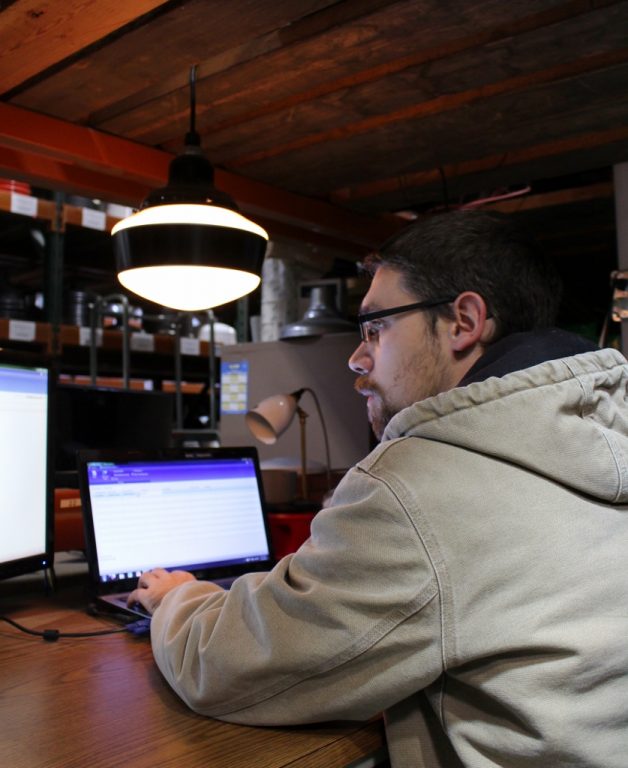 Jonathan, a Florida native who grew up just down the road from the manufacturing facility, spends his days pulling orders to see what parts are needed, then finding those parts and sending them off to the Paint Department. He also tracks the numbers of parts on the shelves, ordering more when necessary so that adequate supplies are always on hand.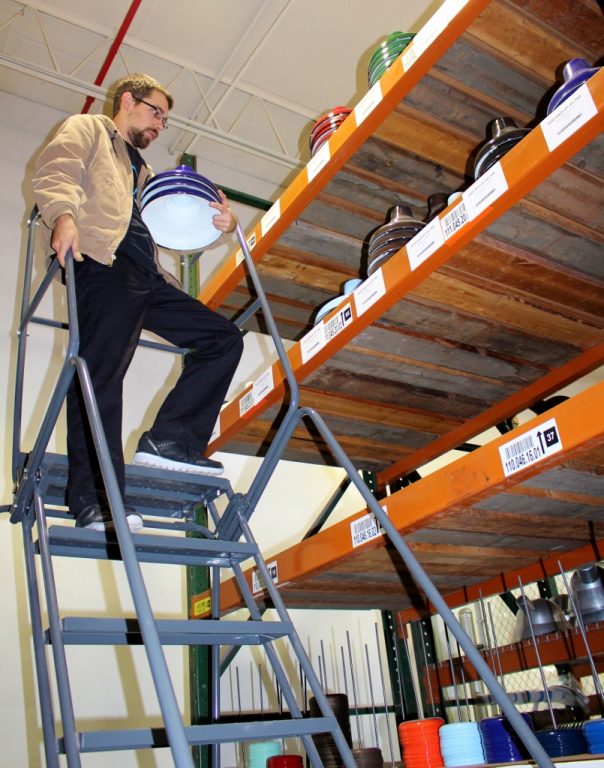 "I like my job because it's busy and there's always something new to learn," Jonathan says. "Just when you think you know everything, something new comes up." Jonathan has worked for Barn Light Electric for almost three years and has seen a lot of changes in his time with the company.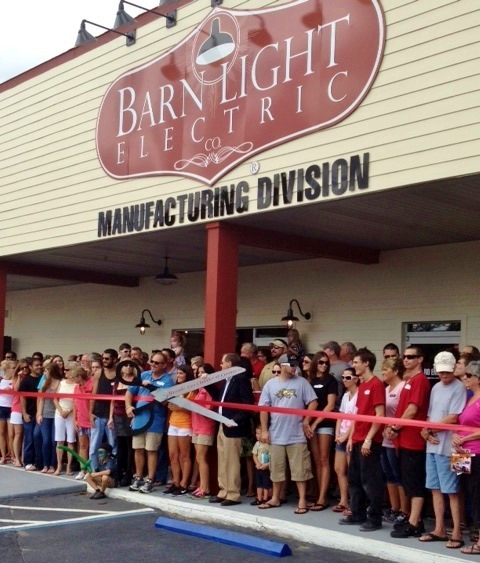 Moving to the new facility back in October of 2013 was a major change from the smaller shop where Jonathan started as was switching the inventory system from paper to electronic.
"Our processes have changed a lot in the last three years," he notes. "Growing pains are hard because nobody likes change, but it's usually for the better!"
In his spare time, Jonathan loves to ride motorcycles, fish in the St. Johns River, and visit his hunt camp in southeast Georgia. He also enjoys being near family with both his parents and grandparents living nearby.