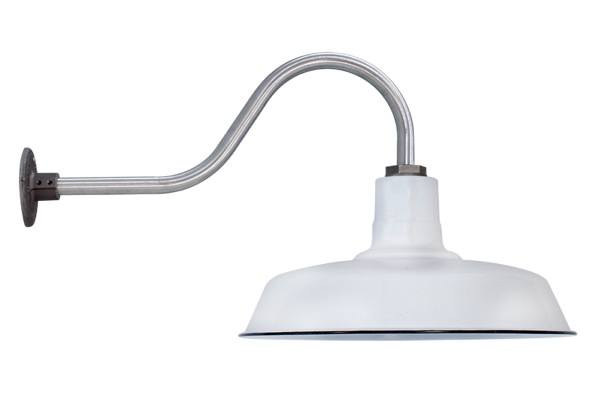 A Little Something for Everyone!
Despite it's name, barn lighting is actually extremely versatile. Growing in popularity over the past few years, the different styles and usability of barn lights has expanded exponentially. At Barn Light Electric, we offer different options such as sconces, ceiling pendants, and gooseneck lights – so you'll be hard-pressed to find something you don't love! Many of our lighting options are also available with multiple finish options, giving you, the consumer, the option to make these lights as modern or as rustic as you like.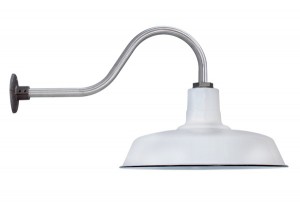 One of our bestsellers is the Goodrich® Sky Chief Porcelain Gooseneck Light. Constructed of a steel interior shade and coated with a flawless, baked on porcelain enamel finish, these made in America warehouse shades will last for years to come. If you don't believe us, check out our selection of Vintage Barn Lighting, many of which are porcelain enamel and have maintained their unblemished finish for decades.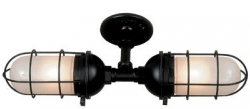 Another favorite is the Barn Light Wall Mount Double WGU Sconce. In order to maintain a stylish, yet industrial appearance, these dual sconces incorporate two of our most popular features – wire guards and glass jelly jars. We love the idea of mounting one of these sconces over a bathroom vanity or over an exterior door. Are you searching for a more nautical look? Our full collection of rustic wall sconces offers a variety of cast guard selections.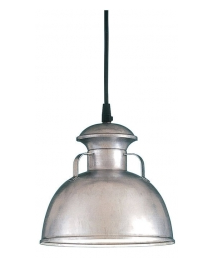 Speaking of marine lighting, the Barn Light Bermuda Pendant looks impeccable in a Cape Cod or Southern California setting. The galvanized finish shown here brings an industrial feel to the table, while the cap and arms at the top of the deep bowl look rustic and all-American. Want your Bermuda Pendant to have a bit more color? No need to worry, these barn pendants are available in over 50 finishes! These pendants are also available in a stem-mount option, making them an outdoor lighting option as well.