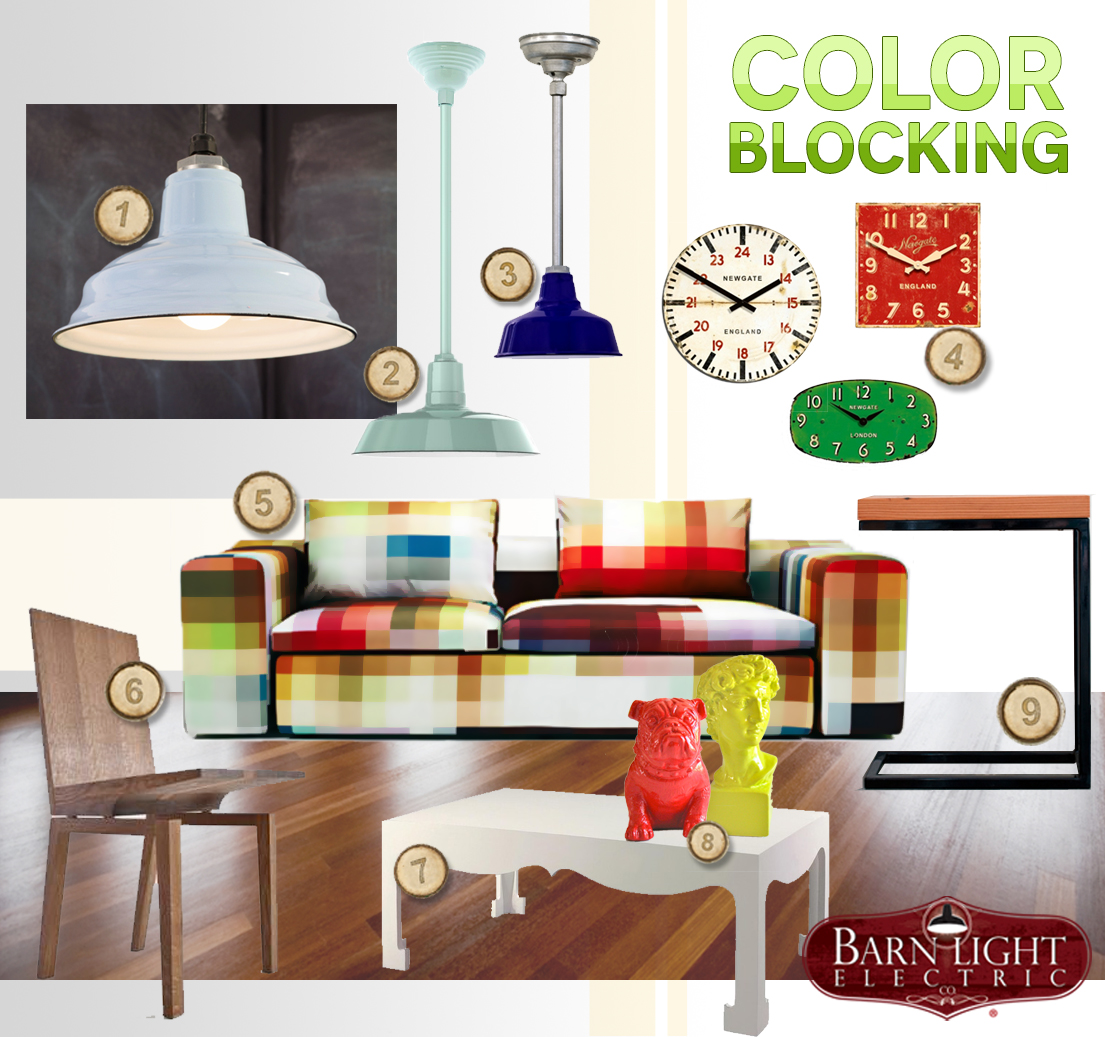 Style Me Sunday: Bright Color Blocking Living Room
2013 is all about dazzling color palettes. Color blocking highlights the vibrancy in individual colors, and in light of our recent LED launch, we've been thinking a lot about industrial pendants that will perfectly illuminate these vibrant, modern spaces.
Our newest collection gives an innovative twist to our porcelain favorites. Now you can hang your stem mount Benjamin® Sky Chief and Benjamin® Esso with the environmentally friendly power of LED lighting.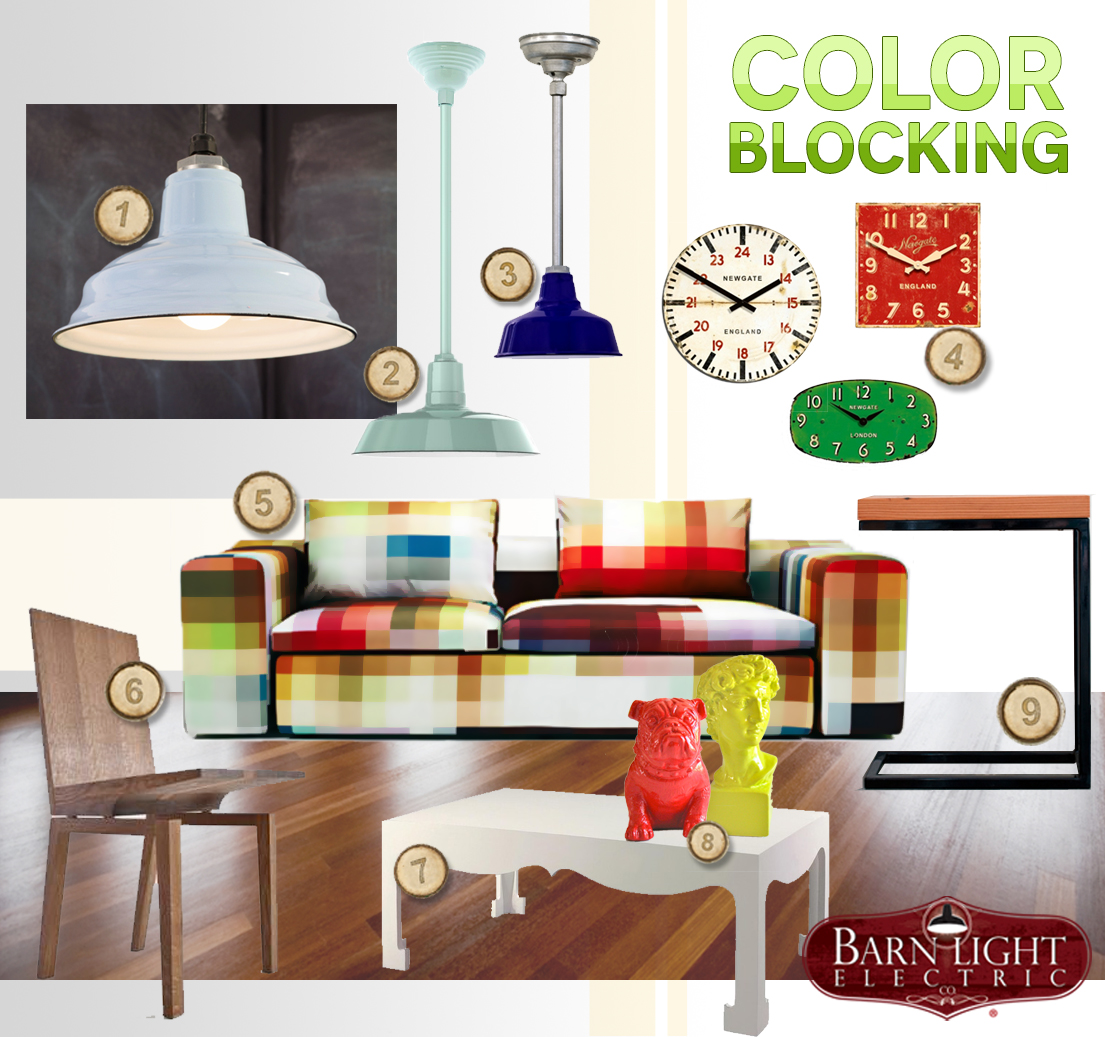 Big bold lighting needs equally bold furniture. We're drooling over this remarkable Pixel Sofa. Its rainbow of hues makes it perfect for the space because it simply matches everything! The Hudson industrial loft sofa table adds a little bit of edginess, while Khouri Guzman Bunce's retro-inspired wooden chair infuses nostalgic flair. If you're looking for something clean and contemporary, check out the Jacqui Coffee Table!
In clean, bright spaces like this, it's fun to play around with accessories. These Statuettes from Mahzer and Vee are such conversational pieces. Why not go big and bold with a cluster of Vintage Timekeeping?
How are you going to refresh your home this spring? We challenge you to be bold and bright!
Ivanhoe® Bomber Porcelain LED Pendant Light from Barn Light Electric
Benjamin® Sky Chief Porcelain Stem Mount LED Light from Barn Light Electric
Benjamin® Esso Porcelain Stem Mount LED Light from Barn Light Electric
Vintage Timekeeping from Barn Light Electric
Pixel Sofa featured on Freshome.com
American-Made Chair designed by Khouri Guzman Bunce
Jacqui Coffee Table from Bungalow5
Statuettes from Mahzer and Vee on Etsy
The Hudson | Vintage Industrial Loft Sofa Table from Barn Light Electric