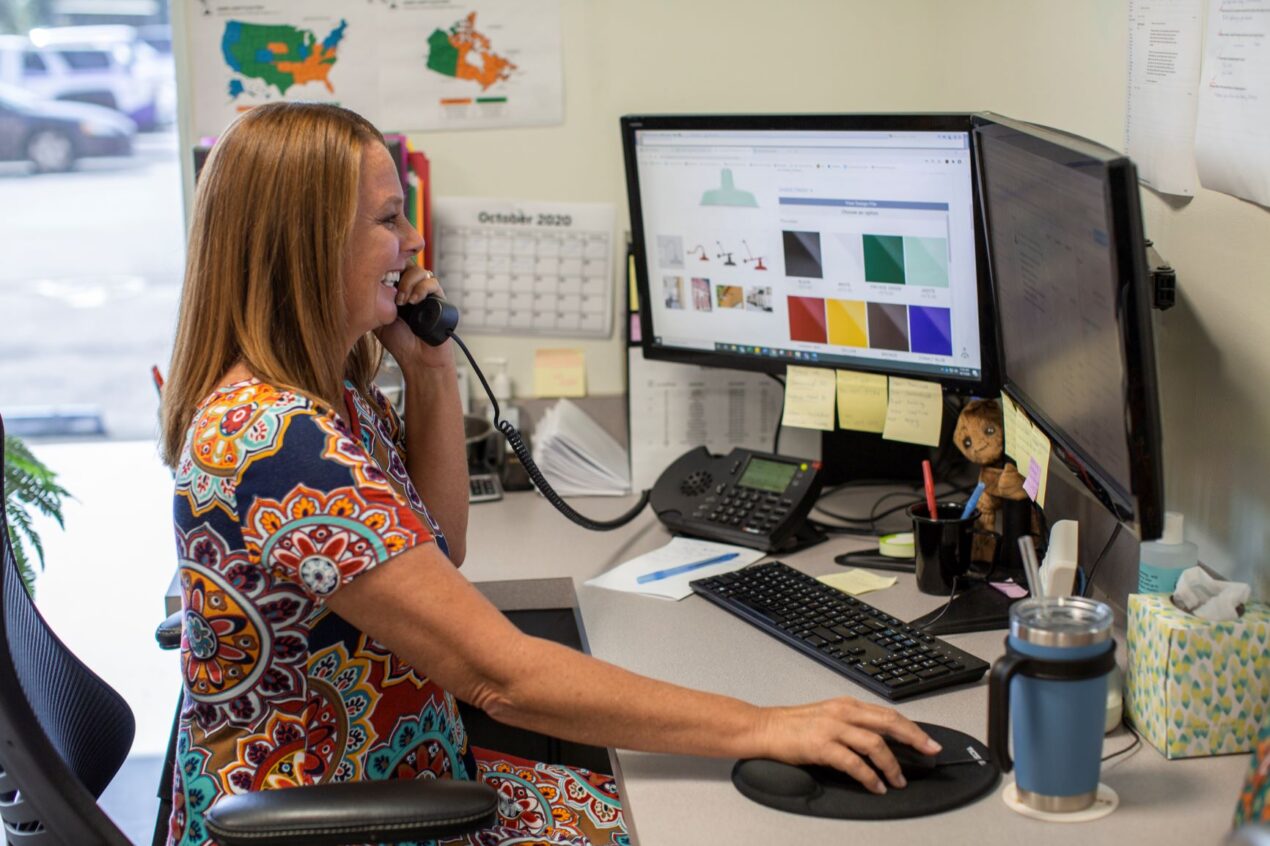 You've Got Questions? Barn Light Customer Care Team Stands Ready!
Shopping online has never been easier nor more convenient. Especially during a pandemic when you have plenty of time to stay at home and plan that kitchen renovation you've been contemplating.
It's not only easy but downright fun to shop online at Barn Light Electric. We offer hundreds of handcrafted, American-made lights with countless options to complement any style from modern to farmhouse to industrial.
But what happens when you can't decide between two finish colors? What's the difference between damp and dry-rated fixtures? What exactly is an integrated LED? And how far above the kitchen island should pendants hang?
With so many customizing options available, questions do come up, and Barn Light's customer service team of experts answer these and many more every single day.
"Each team member handles dozens of help desk tickets, emails, chat conversations, and phone calls each day," says Mary Kay, inside sales supervisor for Barn Light. "Depending upon the customer, a team member can be on the phone up to an hour, and sometimes longer, helping the customer find the right fixture for their application."
One of the most-often asked questions involves the amount of time between purchase and shipping. In these times of almost instant gratification, with delivery time counted in hours, not days, waiting for lighting can be difficult sometimes.
"Quality takes time," explains Paige, who serves as senior inside sales support and training coordinator for the team. "We help customers understand that our lights are handcrafted and made to order with the specific options they select. It's definitely worth the wait."
When questions come up, customers can reach out to the Barn Light team via phone, email, and Live Chat from the home page. Handling the steady influx of questions take a good ear and patience.
"Patience along with good verbal and listening skills are critical for good customer service," Mary Kay notes. "Plus a thorough understanding of our product line and the countless number of ways our lights can be customized."
For Barn Light's commercial customers, our commercial sales team offers advice and assistance on the road as they visit lighting reps and attend trade shows across the country.
"We are Barn Light product specialists," Paige says. "We're not designers, but with our experience and knowledge of our product and processes, we can guide a customer to make the best choices for their home, office, or little shop around the corner."