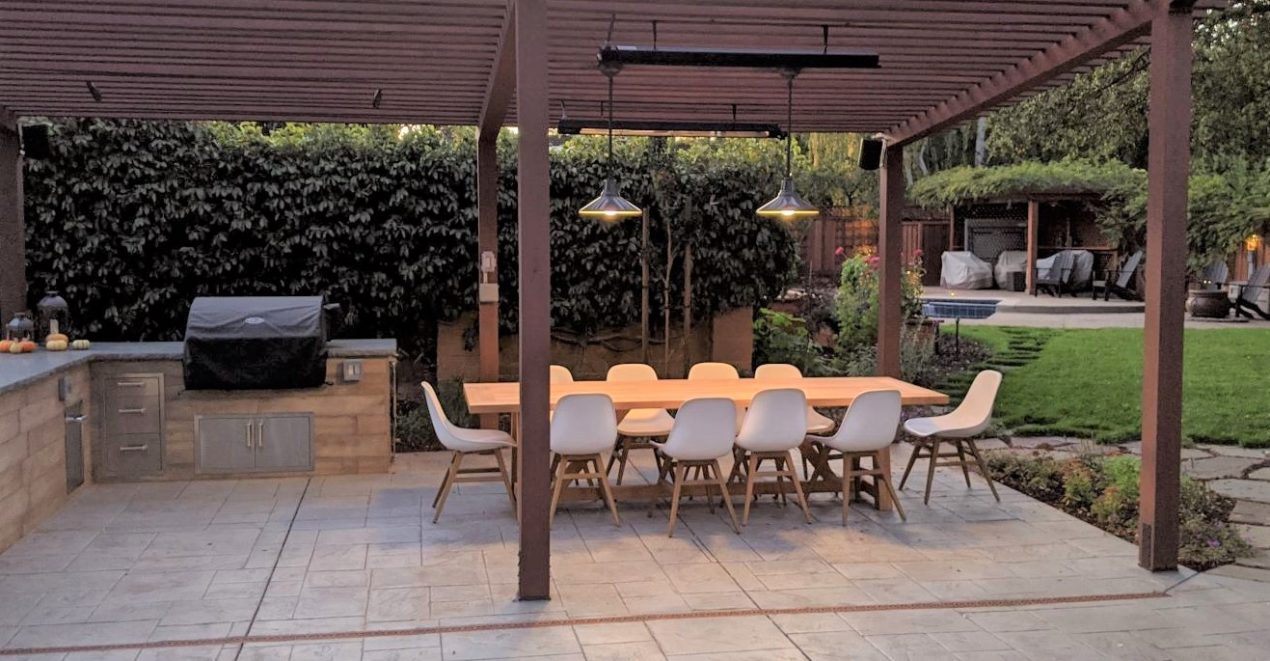 Wet-Rated Pendant Lighting Brightens Outdoor Kitchen
While much of the United States has slipped into fall weather with cooler temps and even snow in some regions, many Californians are still enjoying blue skies and warm sunshine. Jon recently renovated the backyard at his Los Altos home so that he could enjoy outdoor activities right through the holidays.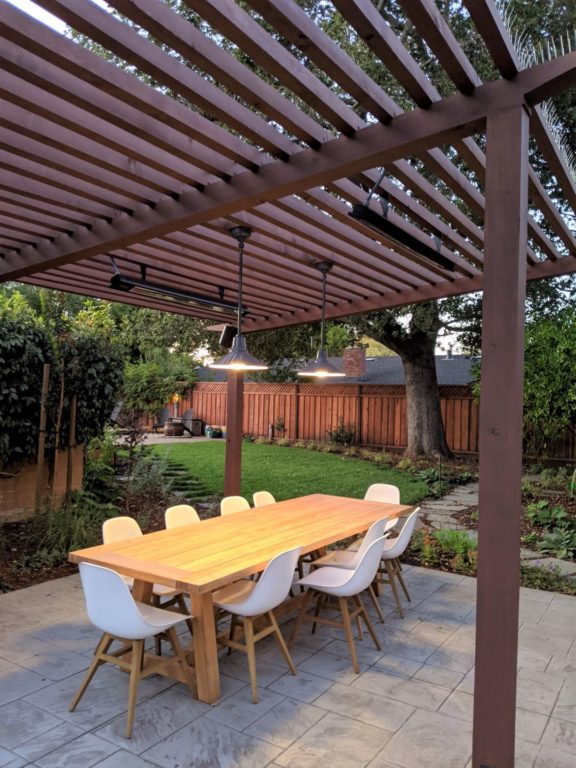 Jon's project includes a generous outdoor kitchen and dining space complete with a grill and pergola overhead. A search for outdoor pendant lighting led him to Barn Light Electric.
"We wanted casual and comfortable with earth tones in keeping with the age and style of our 1940s all-adobe ranch home," Jon says. "Style, durability, and easy maintenance were important as we looked for lighting as well as the option to use them in a wet location."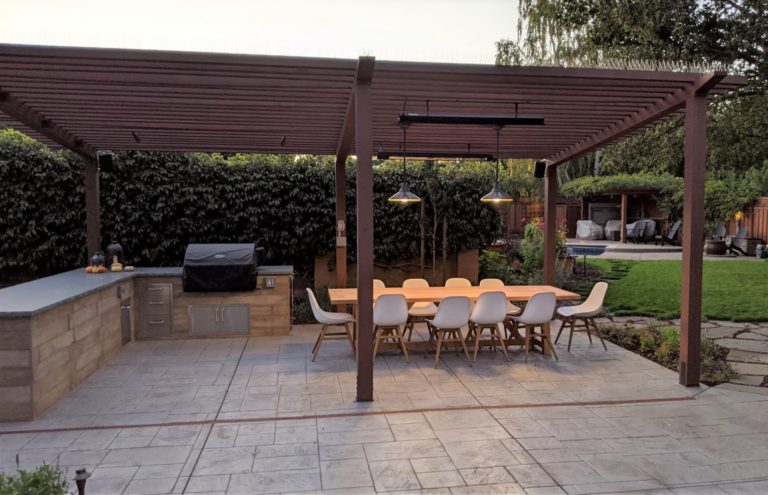 Jon selected the Aero Stem Mount Pendant Light to highlight his new dining table. He customized these handspun ceiling pendants with 16″ shades, a Graphite finish, and 24″ stems.
"The two fixtures are over a 10-foot-long table so we ordered the largest shade size," Jon explains. "The stem length was picked as a compromise between being high enough to light as much of the table as possible but not being too high as to diminish the overall light provided."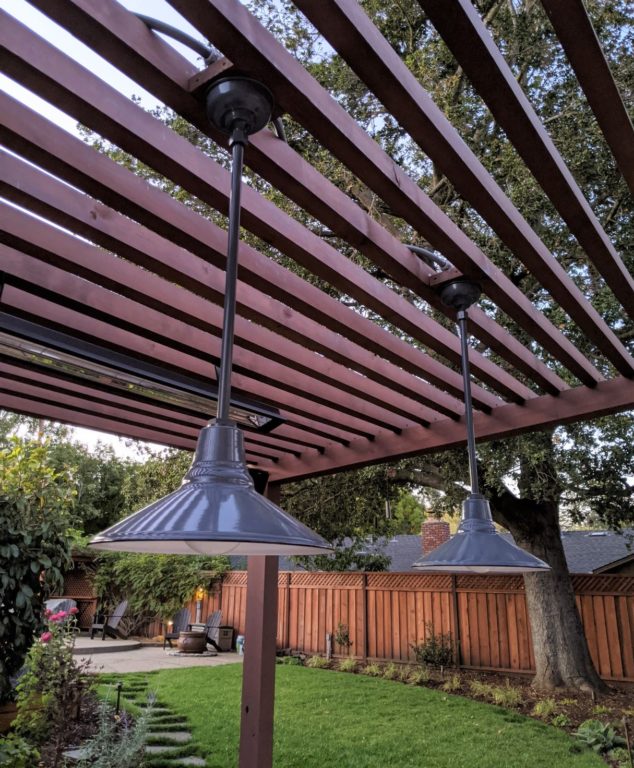 The Aero Stem Mount is suitable for wet locations such as this thanks to the sturdy stem mounting which encloses all of the electrical wiring. Three shade sizes are offered along with 37 finish colors plus copper and brass options.
While the Aero has roots in RLM-style warehouse lighting, it features a stacked neck and flared base which balances its vintage influences with a more contemporary style.
"The lights offer a great look," Jon says. "They provide just the right amount of light. and they're well built. Even the electrician commented on this. It's just the look we were seeking."
Photos courtesy of the homeowner