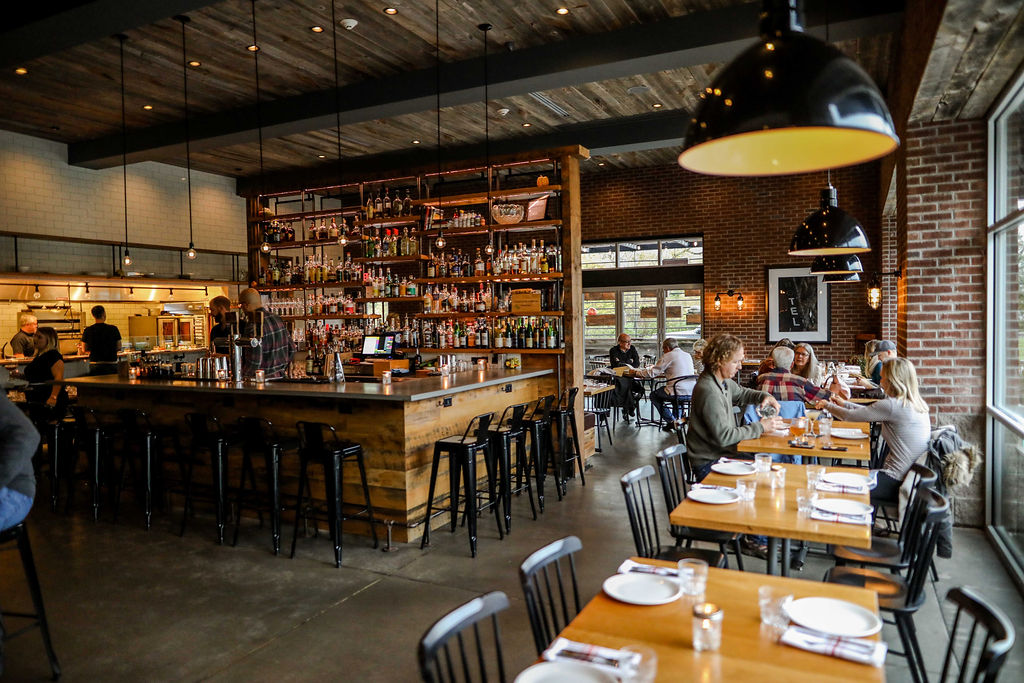 Well-Crafted Barn Lighting Adds Rugged Style to Finger Lakes Restaurant
The Finger Lakes region of upstate New York is well known for its stunning scenery and world-class wines. A delightful place for both dining and adventuring, the area should be on everyone's post-COVID bucket list of travel destinations.
One of the region's celebrated restaurants, Kindred Fare, is located near the north shore of Seneca Lake. It opened in 2015 in the quaint town of Geneva.
"We were looking to create a modern, contemporary design with a farmhouse vibe to complement the Finger Lakes wine and agricultural region," says owner Susie Atvell. "We knew we wanted to make an impact with our lighting in a simple, yet stylish way that complemented the look and feel of our space."
Susie chose barn lighting for the dining spaces for its contemporary yet classic design. The clean, simple lines of the Wilcox Deep Bowl Pendant Light caught her eye offering the perfect blend of modern and farmhouse. Susie customized her new pendants with 20″ shades, a Black finish, and a cast-guard-and-glass option.
"The Black finish goes well with the other accents in our space such as the steel shelving on the bar and on our expo kitchen," Susie explains. "To comply with health codes, we had to have a guard on the lights over the tables. The frosted glass creates a more intimate dining experience along with the dimmable feature of the fixture and the bulbs we chose."
The Wilcox Pendant Lights are handspun from commercial-grade materials and hand finished to create a rugged fixture built to endure high-traffic settings.
"The lights are the focal point to the front of our restaurant and really bring the style we wanted," she adds. "They really stand out and are easily identifiable from the exterior."
Susie also chose wall sconces for the dining space for additional ambient lighting. The Double Market Industrial Guard Sconce features a cast-guard-and-glass design to match the Wilcox Pendants nearby.
"These complement the pendants and also give that nautical, yet minimalist look," Susie notes. "We chose the same Black finish but used clear glass on the wall sconces to show off the Edison bulbs."
These industrial-style wall sconces are also American made and easy to customize to suit both residential and commercial spaces such as Kindred Fare.
"Buying American-made was important to us when choosing lighting as we are supporting local and quality products in our restaurant," Susie says. "Barn Light Electric was the perfect look."
Top two photos courtesy of Paul Vanhoy; remainder courtesy of Gary Ventura