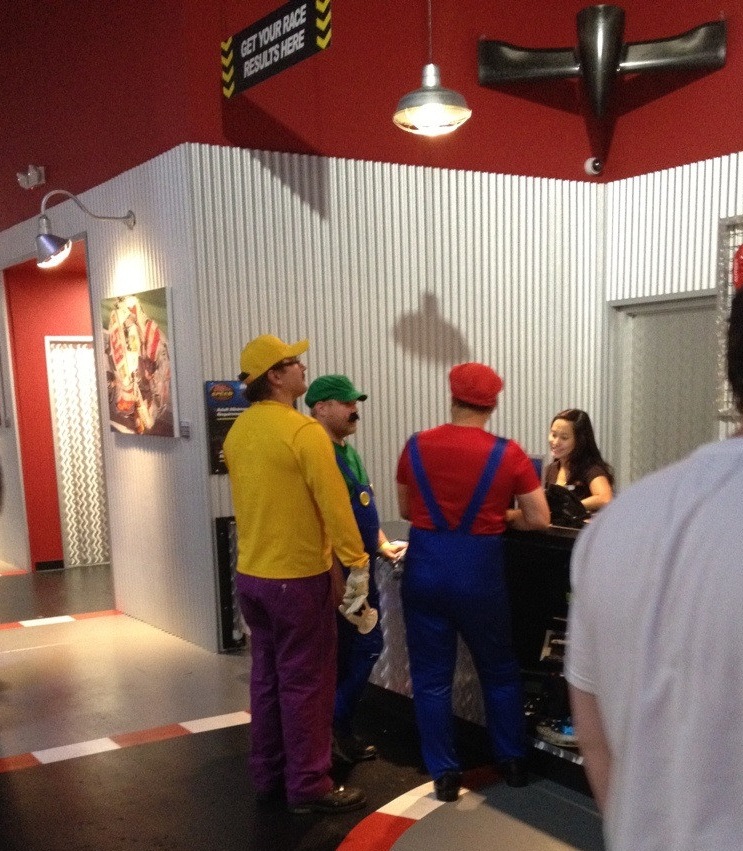 Warehouse Shades, Angles Shades Catch Our Eye at Race Track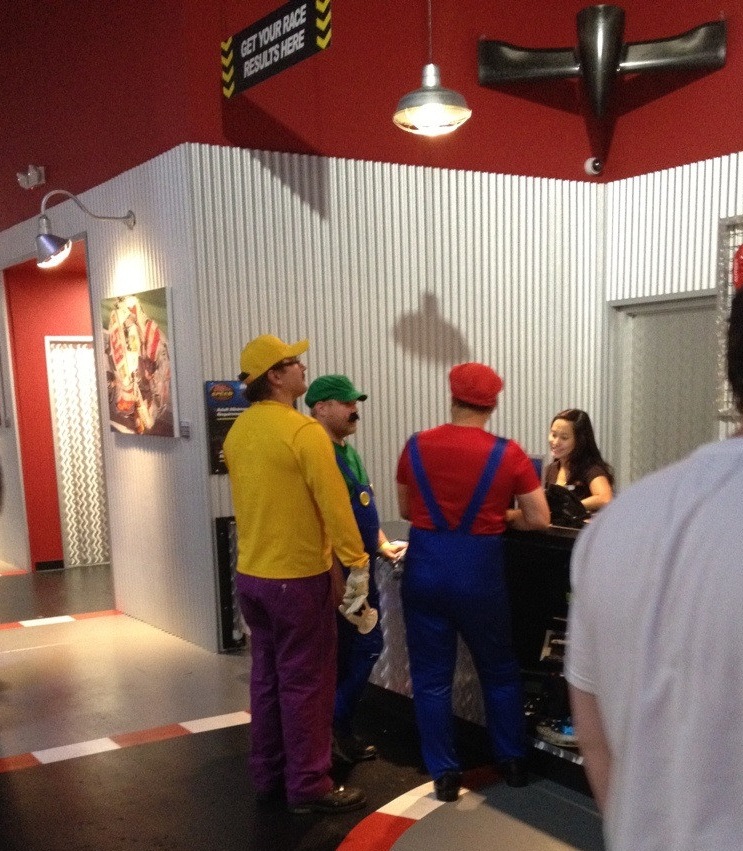 There's something about this photo that makes me want to drive really fast and throw banana peels and spiny shells! This attraction has attracted some real characters who look primed and ready to take on the race track. Once we got past the characters, however, we couldn't help but notice the gleaming barn lights. Casting light onto Mario and his friends is a pendant much like our classic Original Warehouse Pendant in a Galvanized finish. This fixture is a great choice for attraction lighting as it's crafted from commercial grade steel and assembled with top quality components. It will stand up to years of use in a high traffic area such as this.

The Original Warehouse Pendant is a very flexible light that can be customized in dozens of ways. The Galvanized finish is a great choice for an industrial look but there are other beautiful colors to choose from including Barn Red and Royal Blue. This fixture is cord hung with either a standard black or white cord or add the colored cotton twist cord for a more vintage feel. A wire cage, such as the one in this photo, will also add vintage appeal as would the cast guard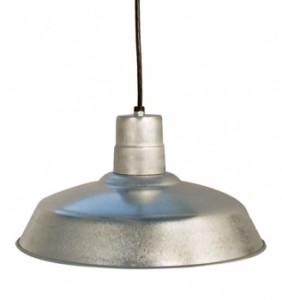 and glass option. This also adds extra protection for the bulb in case one of those spiny shells comes too close!
The attraction designers created a familial look with their commercial lighting scheme by using Angle Shade Gooseneck Lighting to highlight items on the wall. Also in a Galvanized finish, the Angle Shades are perfect for extending outward and casting a direct light onto walls, signage, or other features of your business. Available in four shade sizes, these lights are rated for wet locations so they're perfect for inside or out. And there are dozens of gooseneck arms to choose from so you can find the perfect size and shape to direct your light where it's needed.