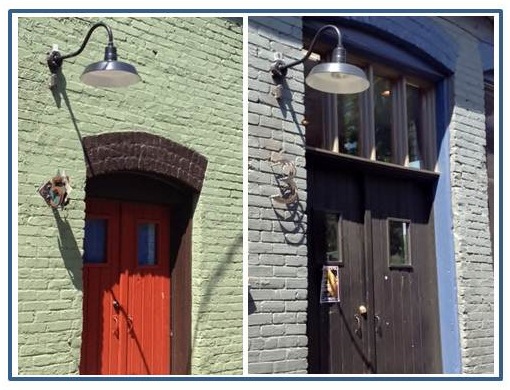 Gooseneck Warehouse Shades Light Up Studios on Chicken Alley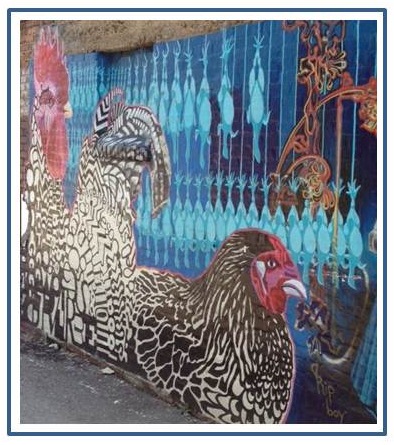 As you ascend the steep grade of Woodfin Street in downtown Asheville, North Carolina, you can't help but notice the giant graffiti mural of two chickens. These elegant fowl mark the entrance to Chicken Alley, a narrow street lined with brick buildings. Chicken Alley got its name from the chicken processing that took place here decades ago; now it is home to artists' studios, living spaces, and, according to local legend, the ghost of Dr. Jamie Smith who has been sighted countless times since his untimely death in a barroom confrontation back in 1902. Though we didn't spot any unusual apparitions the day we visited Chicken Alley, we did find some classic gooseneck lights!

These lights are very much like our Original Warehouse Gooseneck Light and would have been the same type used during the chicken processing days of the 1930s and 40s. Their wide span of light was necessary for the work done in factories and on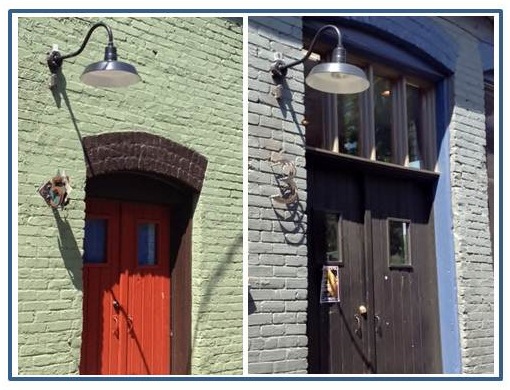 farms where these shades were often seen. The Original Gooseneck features an RLM-inspired shade that comes in five sizes ranging from 12″ to 20″ and a dozen beautiful finish colors. This classic light has a timeless appeal as it can blend with so many different styles depending on how you choose to customize it. The finish color can be traditional — think Black or Barn Red — or go with something funky and bright like Royal Blue or Buttery Yellow. A wire cage or cast guard and glass can lend your shade a vintage look — choose a matching cage or guard or pick a contrasting color for even more visual interest.
To create a familial look to your residential or commercial lighting plan, don't miss the Original Stem Mount Pendant, Original Wall Sconce, and Original Warehouse Cord Hung Pendant — all American made of quality materials to last lifetime! Be sure to browse our Photo Gallery to see how our customers use all of these fixtures!