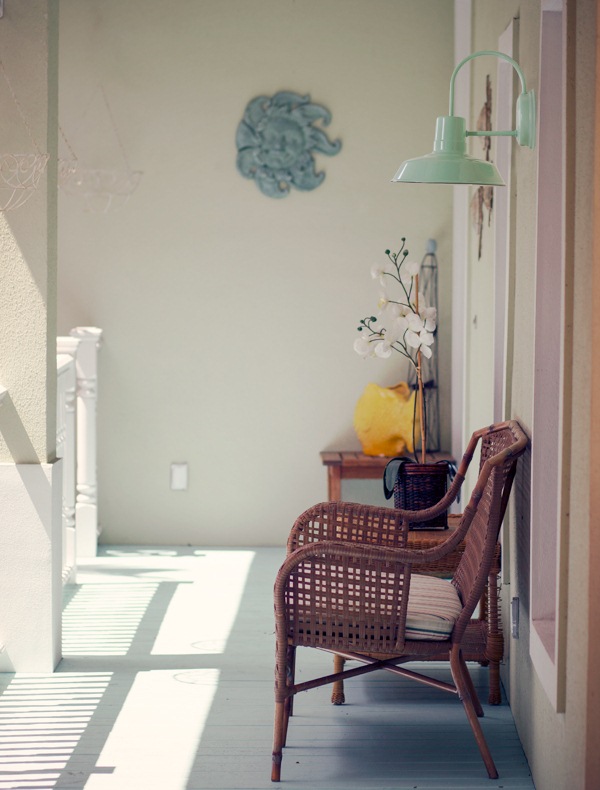 Wall Sconces Pack Function and Style into Space-Saving Packages
When you're searching for that perfect light, you may come across all sorts of fixtures that look amazing yet when you check the size dimensions, you realize it's too tall, too wide, or too deep for your space. Lighting smaller spaces can be tricky but you do have options. While floor lamps with traditional shades can overpower an area and table lamps hog valuable table room, wall sconces provide indirect lighting that offers a pleasant glow to the room without taking up too much space.

This restful spot is accented by a stunning wall sconce that provides plenty of downward directed light without being obtrusive. This is the Barn Light Original™ Wall Sconce in a creamy jadite finish.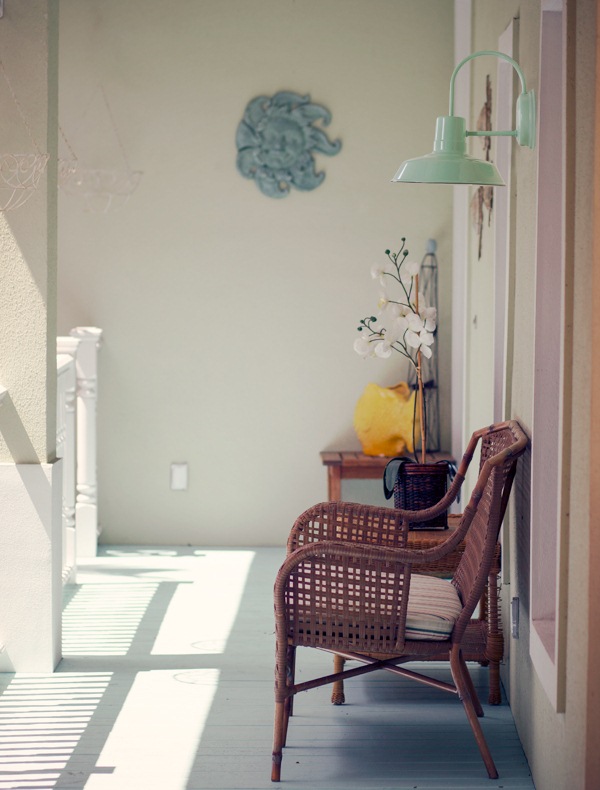 Based on one of our most popular warehouse shade designs, the Original Wall Sconce comes in both 12″ and 14″ sizes and a dozen finish colors including Dark Green, Industrial Grey, and Barn Red.
For even tighter spaces, check out the Wheeler™ Esso Wall Sconce which comes in 8″ and 10″ shade sizes that are a bit deeper than the Original. Just like its cousin the Goodrich® Esso Gooseneck, the Wheeler™ Esso Wall Sconce packs a lot of punch in a smaller size. This classic light is perfect for smaller spaces like closets, hallways, or utility rooms. The Wheeler™ Esso features a porcelain enamel coating that comes in nine gorgeous finish colors including this lovely Jadite, Cherry Red, and Cobalt Blue. You can further customize this wall sconce by adding a wire cage to give your light an even more distinctive look!
The glass enamel coating on all of our American-made porcelain lights is hand applied by our craftsmen who then bake the fixture to create a strong and durable finish that will give you a lifetime of use. A simple soap-and-water cleanup is all your light will need to stay looking like new for years to come with no fading or corroding!