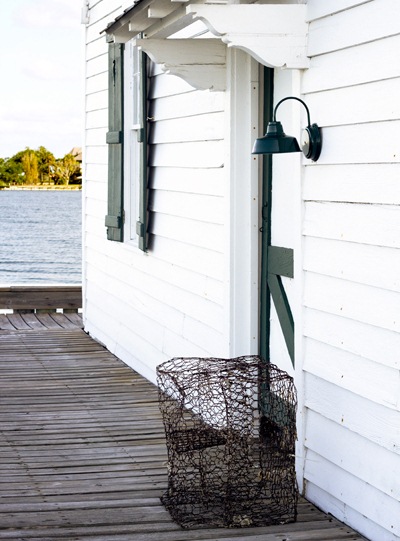 Porcelain Enamel Sconces: Generous Style in a Small Package
If you are a regular reader of this blog, you know that when it comes to exterior lighting, porcelain lighting is a wise choice thanks to its long-lasting, glass enamel coating that never fades in the sun and is easy to maintain. Yes, porcelain enamel lighting is a bit more expensive than powder coated fixtures, but if you want to purchase a light, install it, then simply admire it every day, then porcelain enamel is absolutely worth the investment. A simple soap-and-water clean up is all it takes to keep porcelain enamel looking like new. This is a huge plus for business owners, and home owners for that matter, who don't want to buy lights that fade and fall apart within six months.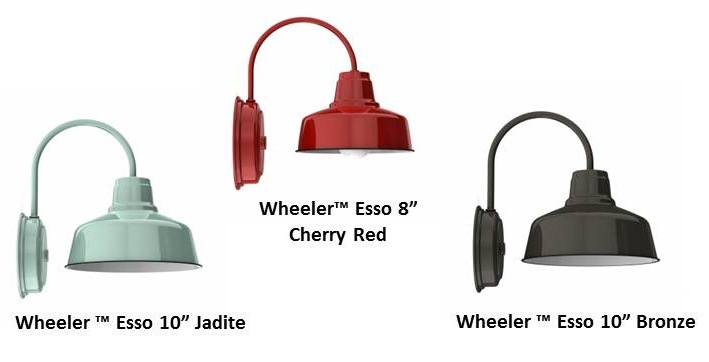 Here at Barn Light Electric, we are pleased to introduce the newest member of our porcelain lighting collection — the Wheeler™ Esso Wall Sconce. This sweet little sconce, seen here on this picturesque dock in Merritt Island, Florida, adds the perfect touch of light near doorways like this, on porches, decks, or any other outdoor spot. But just because it's rated for wet locations doesn't mean it won't work perfectly well inside. Its 8″ or 10″ shade makes it the perfect size for bathroom vanities, in narrow hallways, or in closets. The Esso Wall Sconce comes in eight shiny porcelain finish colors including dreamy Jadite, bright Yellow, or the popular industrial-looking Graphite.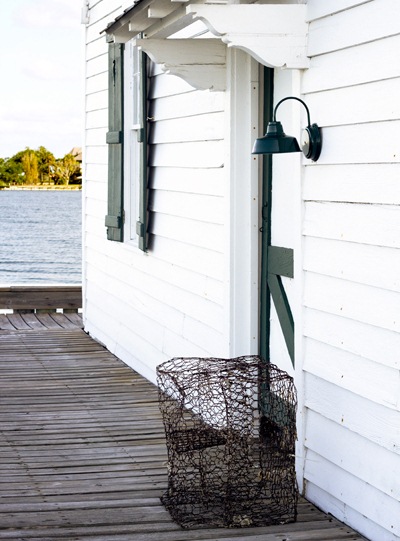 Like all of our porcelain products, including our popular Goodrich® Gooseneck Lights and Ivanhoe® Cord Hung and Benjamin® Stem Mount Pendants, the Wheeler™ Esso is hand spun from commercial grade steel by our very own craftsmen. They hand apply the glass enamel coating then bake the fixture at extremely high temperatures to produce its signature shiny finish. This detailed hand work gives each light its own character and assures that you will own a unique light that will give you years of use!