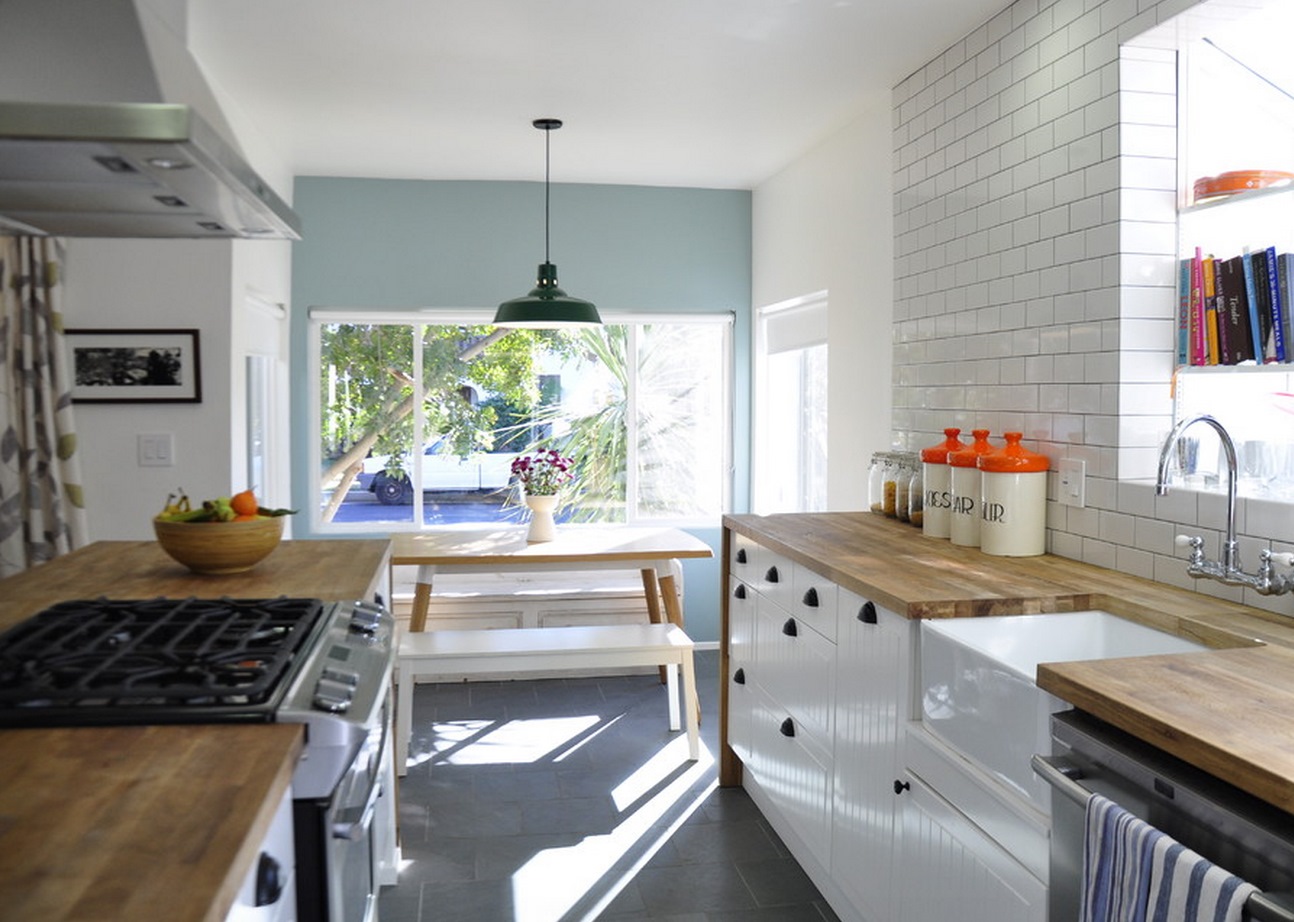 Vintage Porcelain Warehouse Shades Add History, Elegance to Design
This adorable little breakfast nook has so much going for it, it's hard to decide which element we like best! With light streaming in on three sides, convenient bench seating, and a classic warehouse shade to cast light in the evenings, this space is loaded with charming details. The vented warehouse shade complements the vintage look of the apron front sink and the white subway tile that helps keep the narrow space bright and open.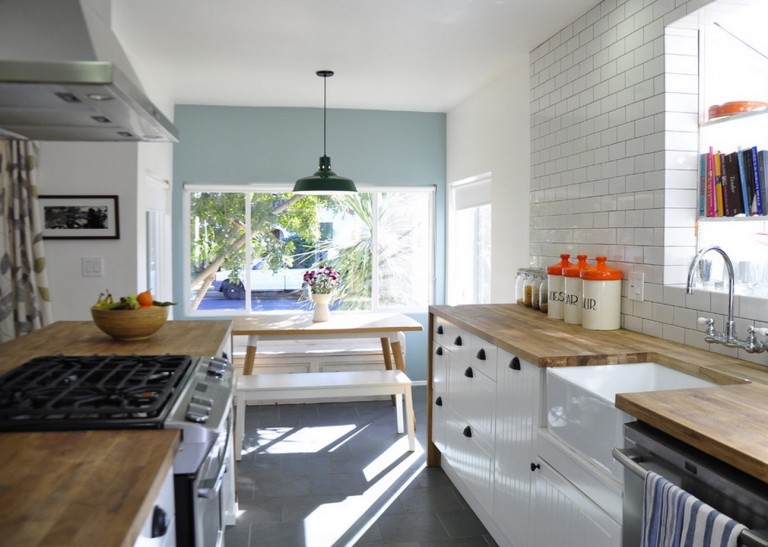 These RLM-inspired warehouse shades were popular back in the 1930s and 40s when manufacturers like Benjamin®, Ivanhoe®, and Smoot-Holman used top quality materials and porcelain enamel to craft their rugged lighting. It was made to last for generations.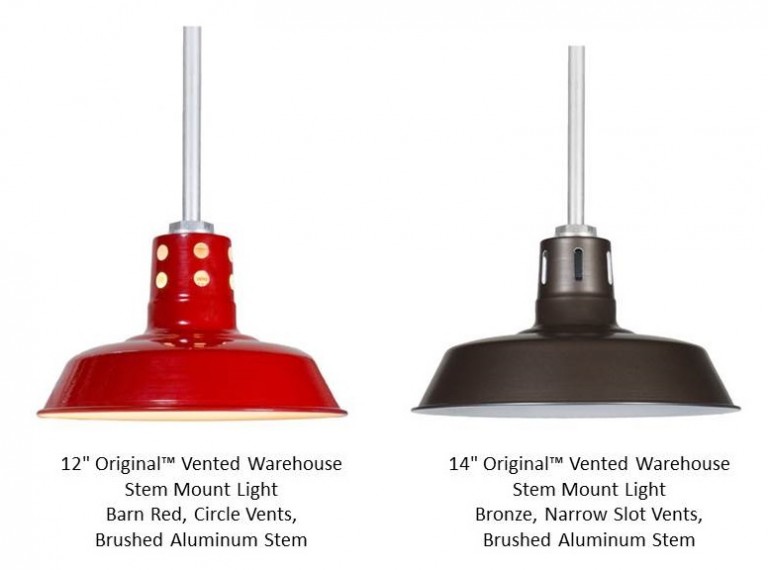 To get this look in your kitchen or dining room, check out our collection of Barn Pendant Lighting which includes vented stem mount lights. This fixture looks much like the Original™ Vented Warehouse Stem Mount Pendant which comes in three shades sizes and 15 finish colors. You can customize the stem and canopy on this fixture and choose between circle or slot-shaped vents which offer a beautiful play of light at night. The Original™ also comes in a cord hung vented version which is also highly customizable to suit any space. These ceiling pendants make excellent task lighting in the kitchen or over the dining room table.
Top photo courtesy Tess Bethune Interiors and Photographer Brian Kelly