Featured Customer | Deep Bowl Porcelain Pendants Add a Spicy Perspective
We just love a good reveal, don't you?! Today, a kitchen reveal in Asheville, North Carolina, has captured our attention and not just because our Ivanhoe® Wilcox Deep Bowl Porcelain LED Pendant takes a starring role. One of our favorite food bloggers is Sommer Collier, author of A Spicy Perspective where you can not only find fabulous recipes and cooking tips but some good conversation too. Sommer has been living without her kitchen for the past few weeks as it underwent a complete makeover right down to the hardwood floors. Here is a shot of Sommer's kitchen before the demolition crew came in.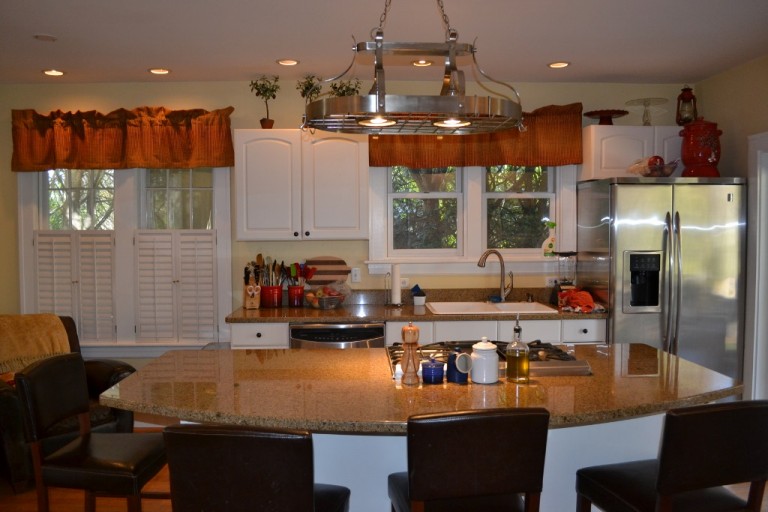 Sommer spends an incredible amount of time in her kitchen creating recipes and sharing her knowledge and inspiration with thousands of followers on social media sites like Pinterest, Facebook, and Twitter. When it came time to renovate the most-used room in her 90-year-old home, choosing the lighting was critical.
"Our kitchen is the social hub of the house," Sommer says. "I wanted lighting that would illuminate the cooktop but wouldn't add any more heat to the kitchen." Sommer chose three 10″ Ivanhoe® Wilcox LED Pendants in a Metallic Chrome finish with a 1250 lumen output and a domed lens. She had these installed over her island cooktop with a standard black cord. Dramatic difference, don't you think?!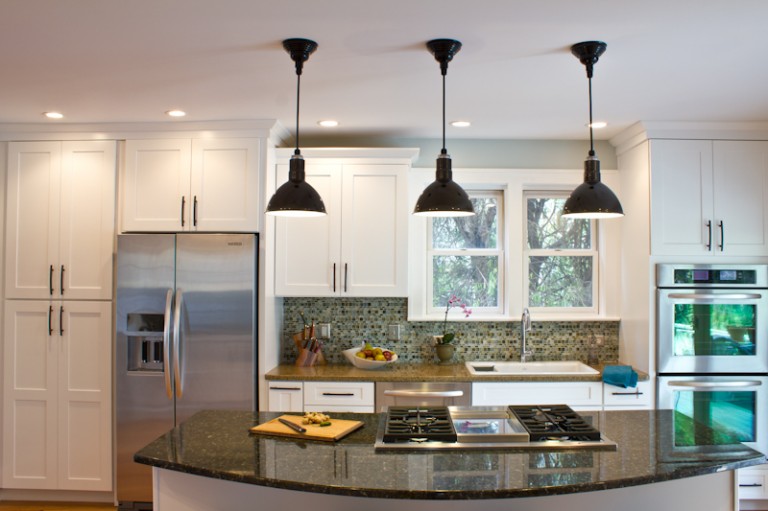 LED lights are fast becoming the bulb of choice for both residential and commercial consumers. Our stylish, American made LED lights are environmentally friendly and offer substantial energy savings — they are about 85 percent more efficient than incandescent bulbs. And since they consume less energy, LED lights emit less heat which will make Sommer's kitchen an even cooler place to hang out. And after weeks of eating out and traipsing downstairs to the fridge, Sommer is glad that her bright, open, and modern kitchen is ready for use.
"We are so happy with the results," Sommer says. "And, of course, it's great to be back in the kitchen."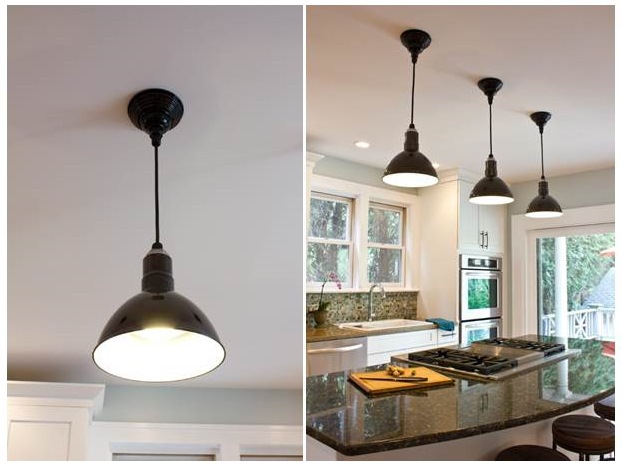 Photos courtesy of Sommer Collier