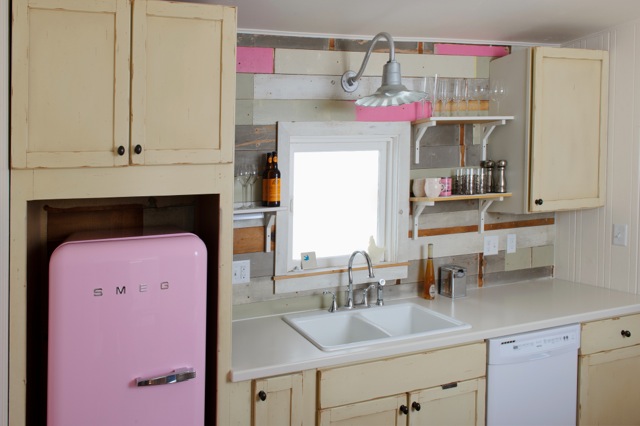 Featured Customer | Classic Barn Lighting a Favorite for Oregon House Flipper
House flippers are a special breed. Real estate risk takers have a special eye for potential and when they spot a home they think can be refurbished, remodeled, and resold for a profit, they jump on it. In Bend, Oregon, Sarah Phipps has been designing and flipping houses for a long time and is currently venturing into design consultation. On a recent project, she transformed two small mill cottages into modern, updated spaces complete with gooseneck barn lighting.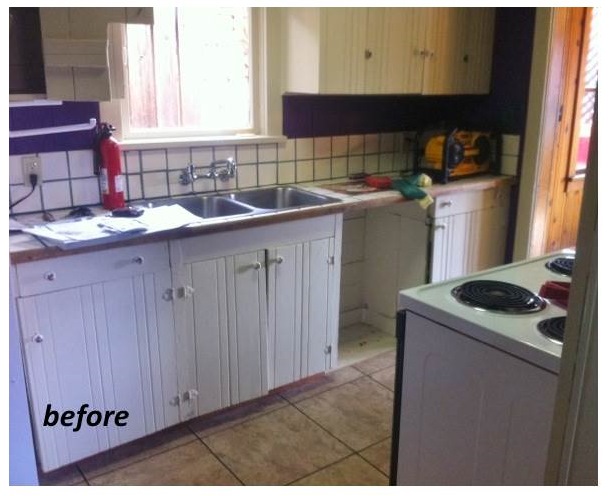 "Our goal was to tear out the rotten shag carpeting and warped paneling and find a sturdy, charming space underneath," Sarah says. "We designed a bright, colorful interior around the warmth of the old materials and left some room for a little serendipity." In the tiny kitchen, Sarah faced layers of linoleum, dirty grout, battered cabinetry, and outdated fixtures.
"We were going for a modern, fun, reused, and happy feel," Sarah says. "I have used lights from Barn Light Electric before, and I love the selection and the clean lines. They work in just about any space because the designs are simple, classic, and sturdy." Sarah chose the Starfire Radial Wave Reflector Gooseneck Light in a Galvanized finish for the kitchen and installed it on a gooseneck arm projecting over the sink. The American made, shallow shade spreads plenty of light over the sink and counter, and its wavy edge adds a fun and flirty element to the design.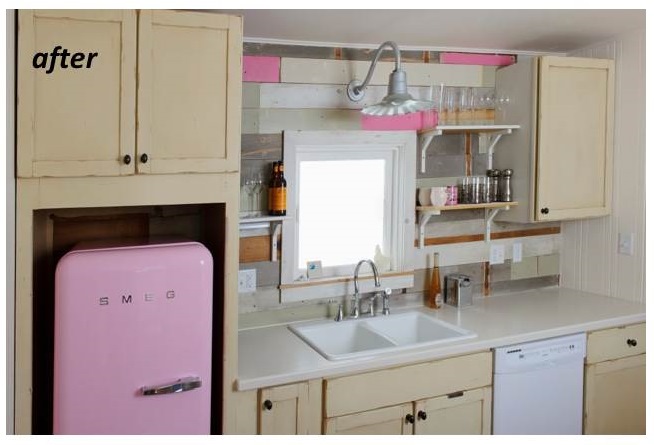 "I usually pick a few colors or finishes and then repeat them throughout a project, but I don't feel the need to have everything match," Sarah explains. "Galvanized seems to work with everything." Sarah keeps tabs on Barn Light Electric's ever-expanding inventory through Pinterest, the popular online pinboard.
"I use Pinterest as a tool, not only to search for things, but to keep everything organized around individual projects," she says. "When I'm on the job site, I look up the fixture on my project board on Pinterest and show it to my guys on the iPad. We talk about it, look up the specs, and sometimes order it right then and there. Each light has such great lines; they are like works of art. Some people like jewelry, I like light fixtures."
Photos courtesy of Sarah Phipps