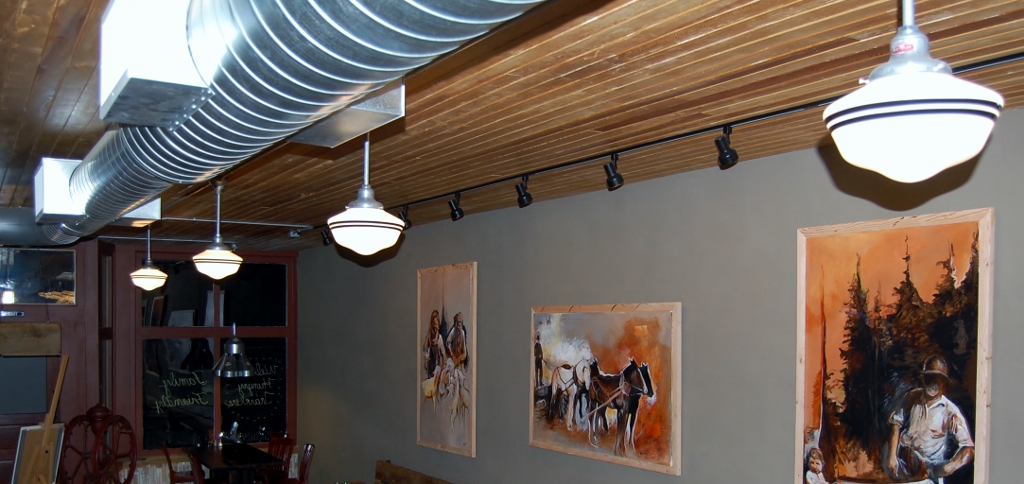 Vintage Industrial & Schoolhouse Lighting for Oregon Tavern Remodel
The Lostine Tavern may not be that famous bar where everybody knows your name, but it's definitely a come-as-you-are, friendly kind of place. Tucked into the northeast corner of Oregon, the tavern was recently remodeled by partners Peter Ferre and Lisa Armstrong-Roepke.
"This space has been a tavern for 40 years and serves as a community gathering place," says Lisa. "We cleaned her up and created an amazing casual and comfortable atmosphere with local wood for the bar top and shelving that came from an old planing mill in a neighboring town."
For the lighting, Peter and Lisa wanted something not only fun and functional but appropriate for the age of the building. They found the perfect blend in the Mig Pendant Light.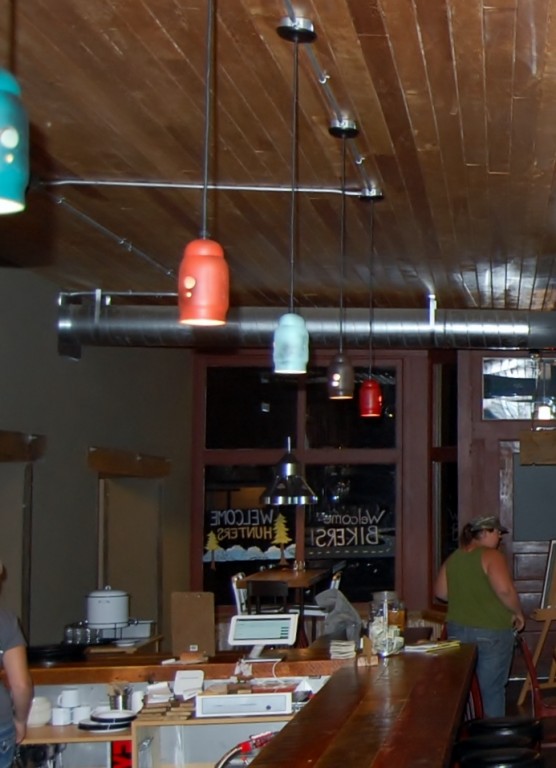 "We wanted something fun, simple, and timeless," Lisa notes. "And we liked the color choices." Lisa and Peter were so taken with the array of finish choices offered for the Mig, they chose one in every color. A rainbow of nine Migs in Blue, Brown, Orange, Green, Grey, Burnt Orange, Red, Yellow, and Jadite add a splash of color down the length of the bar.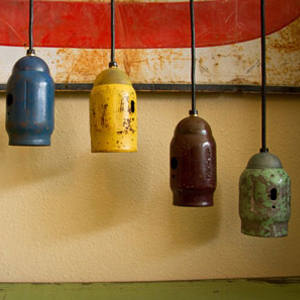 "The main color of our building is Bowlby Grey which blends and extends the original stonework that was revealed during the remodel," Lisa explains. "It is a warm, neutral grey and the colored lights give us some variation."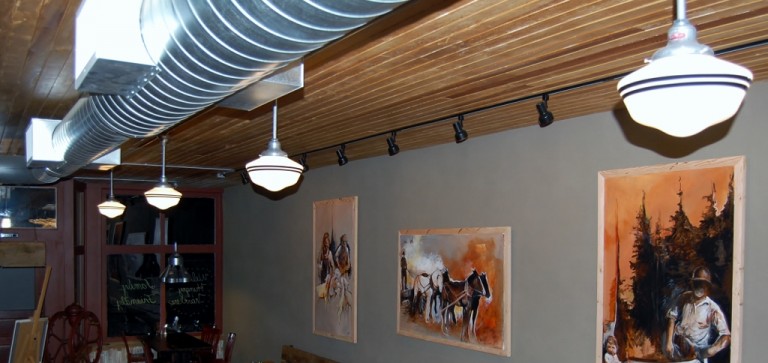 In addition, five Primary Schoolhouse Stem Mount Pendant Lights offer light to the tabletops. These fixtures are customized with a Galvanized stem mounting and large globes with a painted double band of opaque Black.
"The schoolhouse lights were appropriate for the vernacular of our building," Lisa says. "We like the galvanized metal finish which complements the pipe that houses the conduit."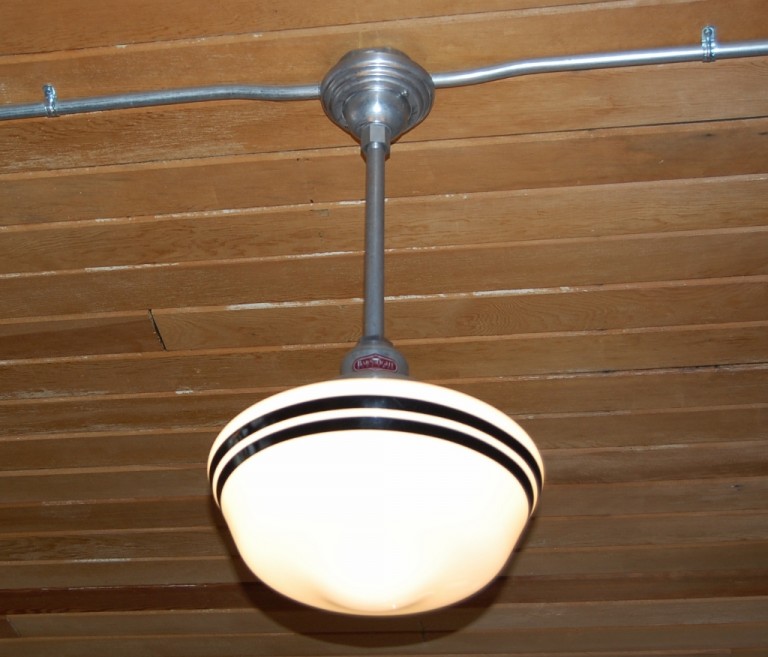 With the completion of the remodel, the Lostine Tavern has been updated to make better use of its space and bring out the vintage detailing that had been covered up for years. The industrial look of the Migs and the classic design of the Schoolhouse Lighting add the finishing touch Peter and Lisa were looking for.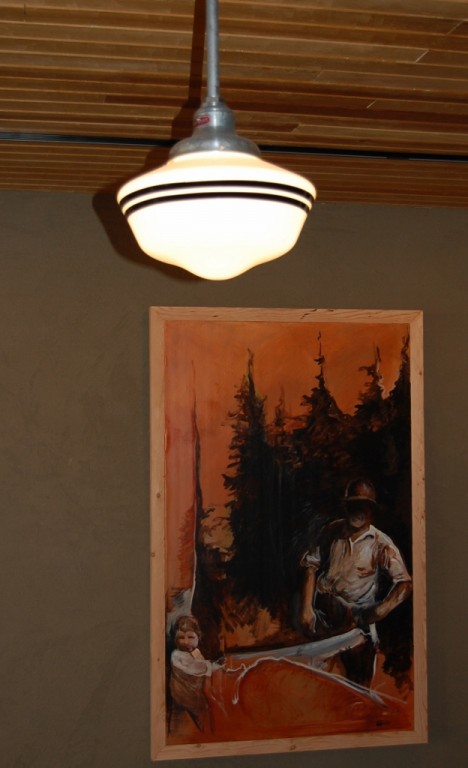 "People respond well to the lights," Lisa says, "and they make the building look fabulous after dark."
Photos courtesy of the Lostine Tavern