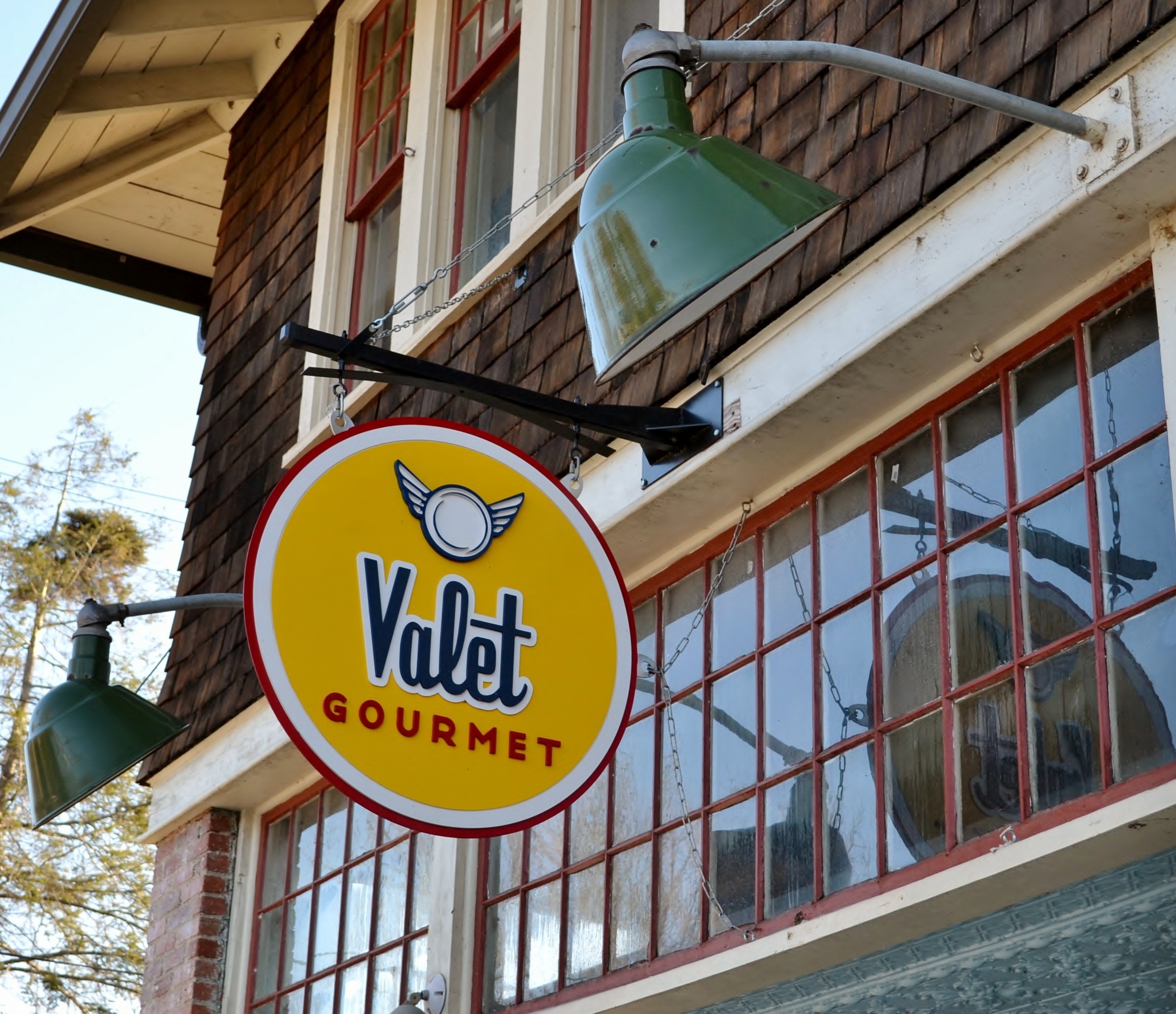 Vintage Emblem Shades Move From Gridiron to Gourmet Valet
You really want to try that new vegan restaurant downtown but it's Sunday night and pouring rain. Who wants to go out in that? But there's nothing in the fridge, so what do you do? You call Valet Gourmet if you're lucky enough to live in western North Carolina. The nine-year-old company that began with 13 partner restaurants and a staff of only 3 people has grown to more than 25 staff that arranges delivery from more than 75 Asheville area restaurants. At the nerve center of Valet Gourmet, orders come flying in and drivers go rushing out all under the watchful glow of some vintage lights that once lit up Friday night football games at a nearby stadium.

These lights are very similar to our 10″ Vintage Benjamin® Emblem Sign Light, part of our collection of Vintage Sign Lighting. These classic antique lights have the traditional green porcelain shade with the bright white interior. A variety of mounting stems are available from 6″ up to 48″ long, and the Benjamin® marking is found along the exterior fitter. All are listed in "good" condition which means there may be minor scratches or dings consistent with the age of these vintage pieces.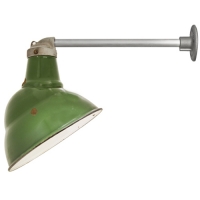 Benjamin® Electric was a respected name in lighting manufacturing back in the early 20th century, a time when companies were not afraid to spend money on quality materials because they wanted their fixtures to stand the test of time. We still benefit from these business practices today as many of these beautiful old shades, such as these that have found new life in a different location, are still in use. Like all of our vintage light fixtures, the Benjamin® Emblem Shade has been thoroughly cleaned and rewired and is ready to install when it arrives on your doorstep. Hang a little history in your space with classic sign lighting!