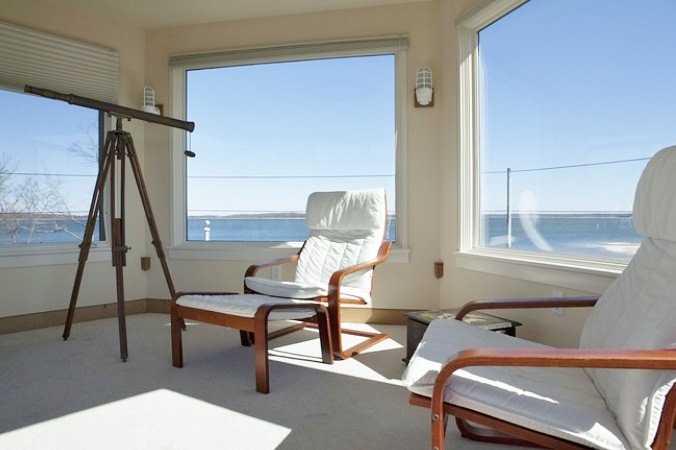 Rustic Wall Sconces for Tower Overlooking Sag Harbor Bay
If you're lucky enough to live near the water, be it a lake, wetlands, or even the ocean, taking advantage of the great view becomes an integral part of your home design. Large windows that open to the offshore breezes and provide plenty of natural lighting are critical as are upper levels so you can get a bird's eye view of the scenery. This home, located in New York, not only has plenty of windows but features a hexagon-shaped tower that overlooks Sag Harbor Bay and the Mashomack Preserve.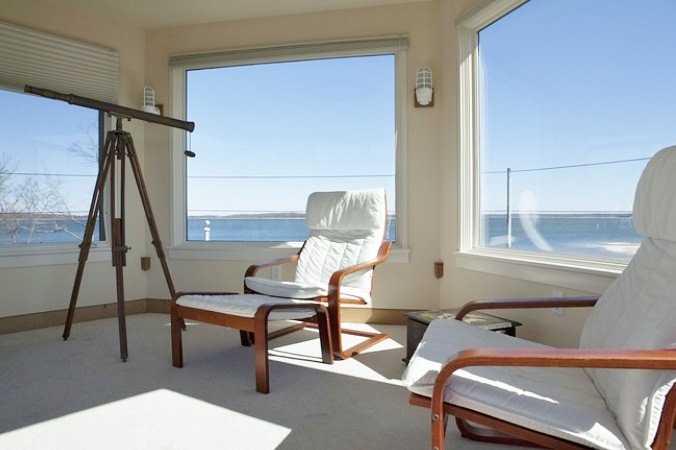 Between the windows of this delightful room are rustic wall sconces that blend perfectly with the nautical theme of this home dubbed Lighthouse on the Bay by the owners. The crispness of the room is carried through in the white fixtures that look very much like our Barn Light Industrial Static Topless Sconce, part of our collection of Rustic Wall Sconces. These sconces reflect aspects of rustic, vintage, and industrial designs and were inspired by the Atomic Era.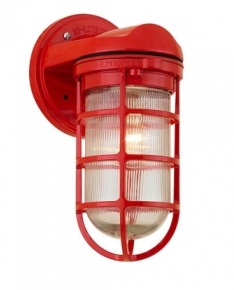 The real beauty of the Topless Sconce is that its slim profile will fit into so many different spaces and can take on any number of looks depending on how you finish it. Bold and vibrant colors like red and yellow lend a retro feel while colors like black or galvanized go well with a more traditional style. Your choice of glass will also affect how your fixture will both look and function. Choose a frosted, ribbed, or textured glass to soften the glow or go with one of several colors for a distinctive appeal.
To carry the rustic look throughout your home, check out our line of Rustic Pendants which feature many of the same finish options as our sconces. No matter which you choose, rest assured that all of our rustic fixtures are crafted with durable materials right here in America for a lifetime of use.
Top photo courtesy of Rayon Richards