Vintage Ceiling Fans Stir the Air, Evoke Sense of Drama
Nothing feels better on a warm day than a gentle breeze stirred up by a ceiling fan. From the front porch to the master bedroom, a ceiling fan can mean the difference between feeling uncomfortably warm to feeling pleasantly comfortable. Even the gentle hum of a fan motor helps many restless sleepers drift away to a good night's snooze.

In our never-ending effort to find the most stylish and functional Vintage Ceiling Fans, we search the world over to find fixtures that you won't find at your local big box store. While many of the styles found in our Vintage Ceiling Fan collection were once used in the early to mid 20th century, these fixtures have been updated with remote controls and energy saving features.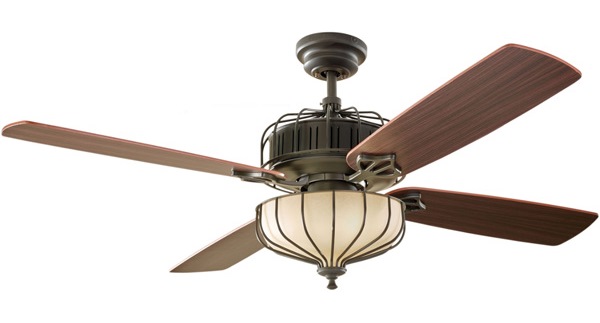 While the Cambridge Aviary Ceiling Fan has a traditional four-blade configuration, it boasts an exotic look with its zebra wood blades and wire accents that resemble a bird cage. This 52″ ceiling fan is finished in a dark bronze and features champagne mist glass to make a stunning statement in any room!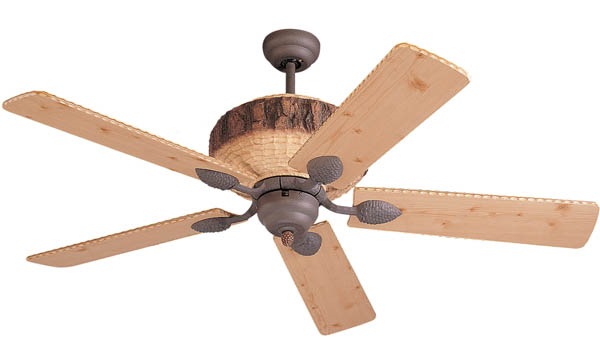 For a more rustic look, you can't go wrong with the Smoky Mountain Wood Blade Ceiling Fan featuring a sculpted, rough-hewn base that looks like it was chopped from a tree just this morning. Its weathered iron finish and five lodge pine blades would be perfect for a cabin in the woods or a lakeside retreat.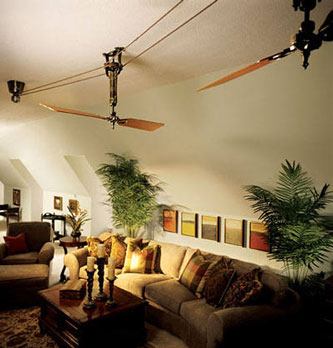 For a true vintage look and a departure from your builder-basic fans, check out the Brewmaster Belt Driven Ceiling Fan which uses a pulley system to help rotate the blades. This fan can be customized with a variety of wood blades or choose the natural palm leaf set for a tropical feel!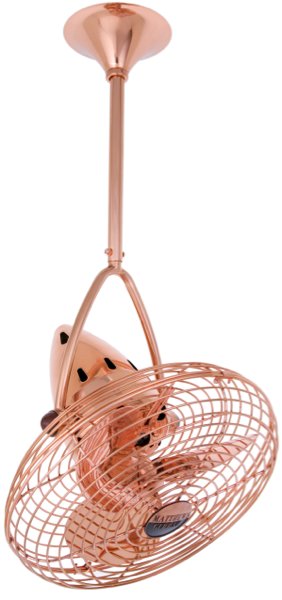 Even if you have a small or awkward space, we have directional ceiling fans that don't skimp on style. Check out the Hemingway Directional Fan which can be positioned anywhere along a 180-degree arc to provide maximum, directional airflow. Available in five finishes including Polished Copper, Brushed Nickel, and Bronze.