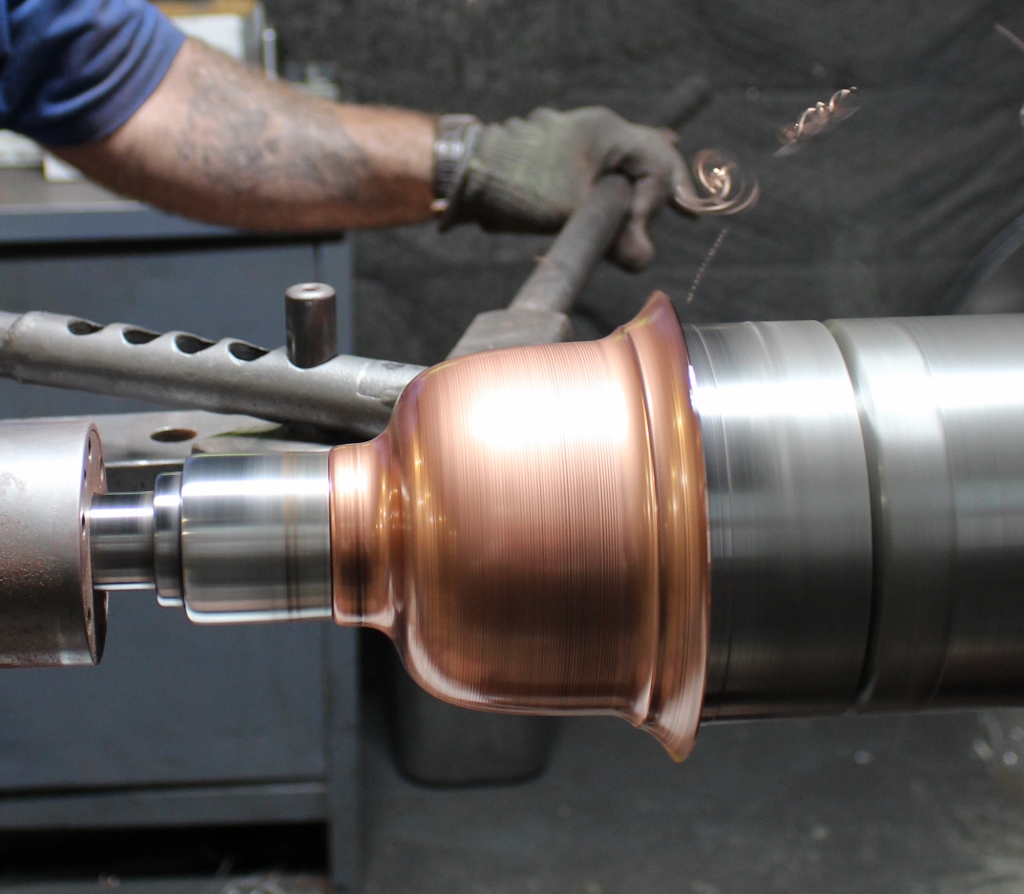 Top Designers Dish on Design Trends for 2018
While the weather outside is frightful, even here in typically sunny Florida, we're seizing the moment to look ahead and consider what the new year may hold in the world of design. We've turned to the experts, our friends in the design business, who offer up their thoughts on what's trending for 2018. 
Christi Barbour, Barbour Spangle Design
We are excited to see so many raw textures and finishes which blend beautifully with the clean lines of modern to create a refined rustic vibe. We are also very excited to see a return of color. We are incorporating a wide variety of colors into our projects: blush to orange tones, navy and other blues, deep lush green, and matte black. Lastly, we are grateful to see the artisan influence of handmade treasures from around the globe. These artifacts bring an air of sophistication and global influence to interiors.
Jowill Leano, Production Designer | RTR Media 
With so many beautiful lighting styles and all types of customizable options (including bulbs), I think lighting will take a huge step forward in the coming year. Personally, I'm ready for glass globe pendants that blend into a space to be replaced by oversized, look-at-me statement pieces in a variety of finishes and textures. This helps add another layer of style to any space even where you least expect it like a powder room, laundry room, or hallway.
Leslie Huntley, Roost Interior Design
What I most like about the way interiors are trending is the willingness of people to mix styles in order to truly reflect their own individual tastes. People seem to be more willing to incorporate meaningful pieces rather than tying themselves to one style and one look. I believe this creates a cozier and more distinctive look for each person. I don't advise buying random pieces just to fill the space. Waiting to fill out the space with more meaningful pieces creates a much better interior in my opinion!
Kim Lewis, Kim Lewis Designs
Made By Hand — Consumers are far more interested in furniture, lighting, and accessories that are made by human hands, not a machine. Products with a story will stand out on the shelves. Think hand-woven textiles, artisan-made light fixtures, handmade ceramic dishware, and hand-carved furniture.
Patterns Make Bold Statements — The simple white subway tile kitchen backsplash is taking a back seat to cement tiles with contrasting patterns. Consumers are more open to patterned fabrics and wallpapers. Follow @tileaddiction on Instagram for a beautifully curated tile smorgasbord around the world.
Bring the Outdoors In — There will be more indoor plants this year. Even in showers! With the technology-centric world we live in, people crave time with nature. More windows, more natural light, and more house plants. Time to find your green thumb!
Lexi Lundberg, Lexi Grace Design
We love using classic white subway tile and shiplap in many of our designs as they are timeless and beautiful.  But, we are also excited to see and use a variation of these design elements. We are still keeping things white and bright but are changing up the shape a bit with simple 4×4 white square tile and honeycomb patterns for backsplash and shower surrounds. Shiplap adds a great neutral texture and design element to walls. Installing it vertically or painting it black or navy are fun ways to use the look when adding a little color.
Vanessa Antonelli, NessaLee Baby
Ashy walnut woods are big for 2018 in both flooring and furniture. Fur is still going strong, but it's evolved from the flokati rug we've seen over the past few years to more items like ottomans, chairs, and even couches. Concrete tile, counters, and accent details are in. Organic and earthy-inspired spaces are huge. Areas that utilize earth tones and other natural elements like plants and rocks bring the outdoors in.
Pantone seems to think purple is the color of the year, but from where I stand, the big winners are seafoam and cognac. Purple over pink when it comes to girls nurseries and bedrooms. Grays are taking a backseat for their cousin…greige.
Adios pallet walls — I loved you while you lasted!