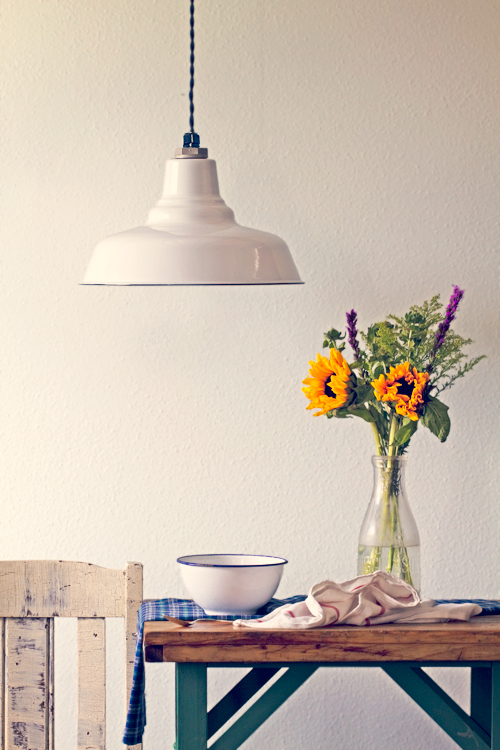 The Ivanhoe Union | A Perfect Midsize Pendant Lamp
Have you ever had trouble finding the perfect size light for your home? It's always one thing or another in regards to ceiling lighting. Maybe the light fixture is exactly what you want, but it's not the right size? Then you find a pendant lamp that's the perfect size, but not the style you were looking for. What's next?

When it comes to our enamel lighting, anything becomes possible. There are so many styles that it can be difficult to choose just one! An enamel deep bowl pendant focuses its light directly below, whereas a wider shade with a stacked neck can illuminate a larger area.
Our exclusive line of porcelain barn lights has a little bit of something for everyone. The Goodrich® Bomber Porcelain Gooseneck Light has a 17" shade ideal for lighting large, open areas – like the exterior of your home or a garage. For inside use, we also have the Ivanhoe® Sinclair Industrial Porcelain Pendant. Completely opposite from the Bomber, the Sinclair has a small, delicate shade that can easily spread light over interior surfaces like kitchens islands and sinks.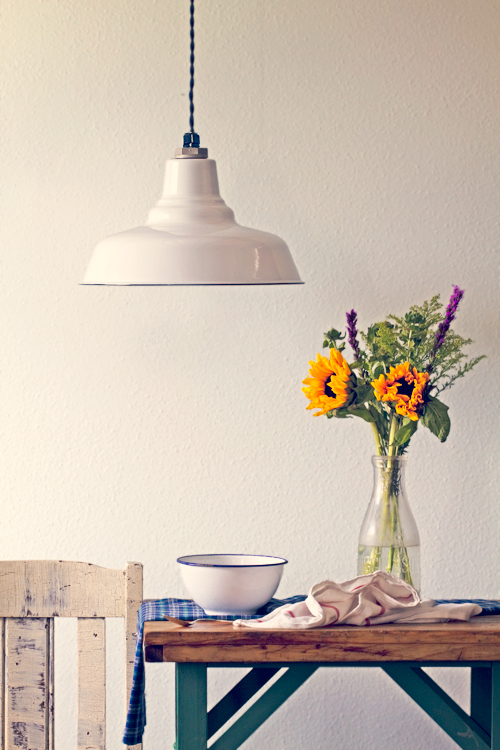 Are you still feeling a little like Goldilocks? This one's too big? This one's too small? Get ready, because we have juuuuust the right light for you! A perfect, mid sized porcelain light is our 14″ Ivanhoe® Union. The Ivanhoe® Union is one of the newest members to the Barn Light family and combines facets from some of our bestselling shades to create a modern yet vintage work of art. The stacked neck is similar to that of our Aero while it then flares out into a warehouse shade, comparable to the desirable Sky Chief.
Shown in a charming country setting today, the Ivanhoe™ Union is not only our newest design, but also one of our most flexible. Customize your Union shade to be used indoors or out for a variety of home designs – rustic, contemporary, coastal or Mid Century!