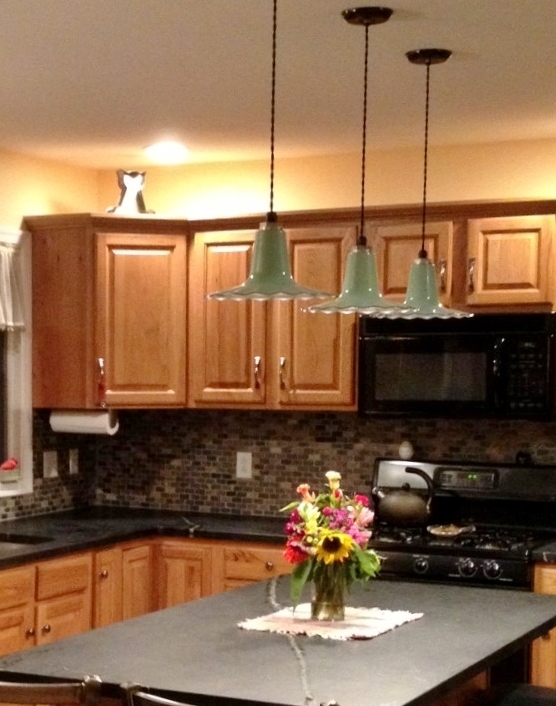 Featured Customer | Ivanhoe® Seaside Pendant Lights Make Waves at the Jersey Shore
When Diane and her husband moved into their home on the Jersey Shore two years ago, they felt that the dated kitchen needed a lot of work. Diane found, however, that with a few key upgrades, what the couple thought would be a complete gutting of the space turned into a mini makeover instead. "We replaced the Formica countertop with soapstone, added a tumbled slate backsplash, and changed the light fixtures," Diane says. "With a professional steam cleaning of the floor, it looks like a complete remodel!" Diane chose the flirty and fun Ivanhoe® Seaside Radial Wave Porcelain Pendant Light for the new look.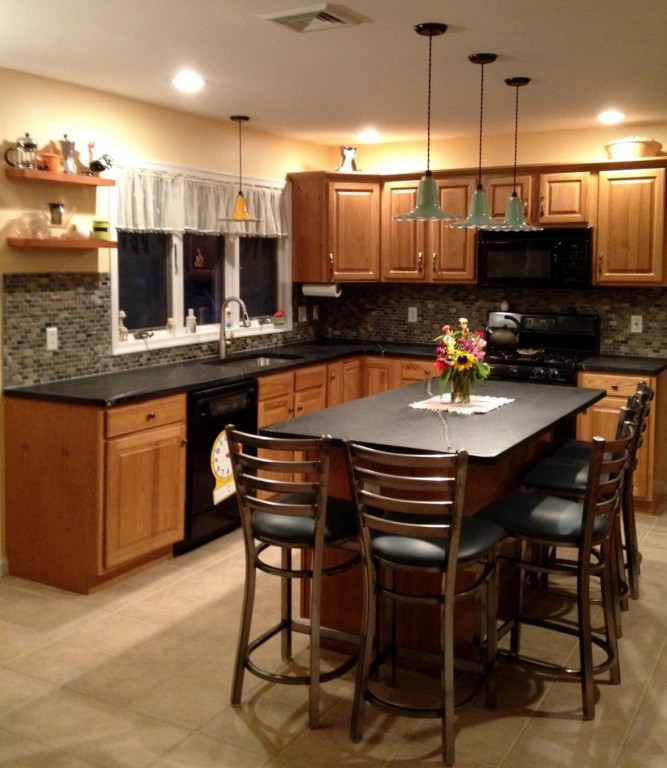 "We chose the Ivanhoe® Seaside Radial Pendant because we love the fluted edges! We also live at the seaside so it seemed they were meant for us," Diane says. "They have a great classic/retro feel but are fun too, and they are just the right scale for our room." Diane selected the 12″ pendant in Yellow for the sink and three 12″ shades for the island in our popular Jadite finish. All of the fixtures feature the black cotton twist cord for an added punch of texture.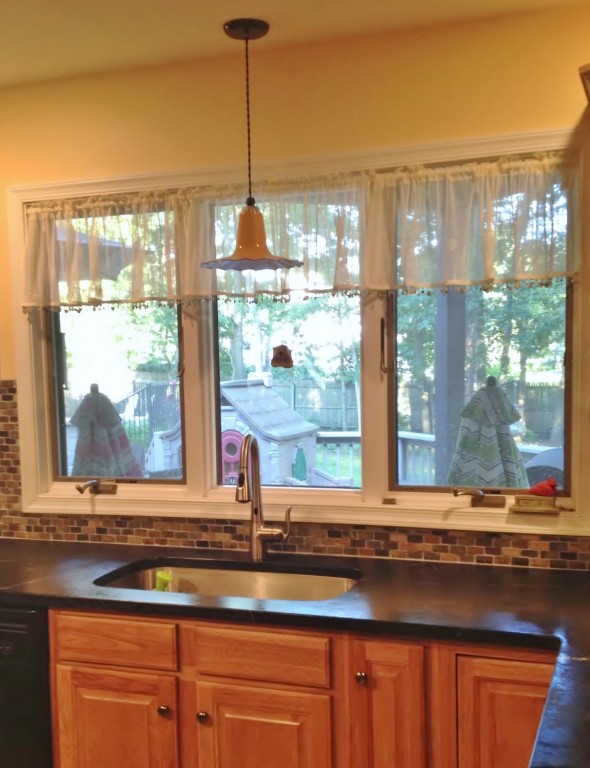 "We chose the Jadite for over the island because the soapstone is very monotone and austere, so we wanted to reintroduce an element of color," she notes. " We picked yellow for over the sink just as a fun pop of color. And it perfectly matches our walls!" Diane's American-made, porcelain enamel lights are easy to maintain with a simple soap-and-water cleanup and will maintain their glossy finish for years to come.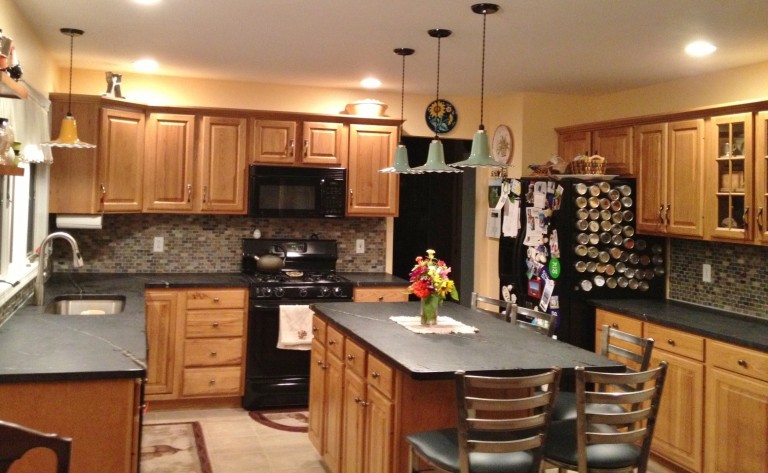 "The porcelain coating really gives the lights an extra special look and feel, and the colors are very vivid," she says. "Visitors to our home ask what they are made of because the difference is noticeable." Porcelain enamel was once a staple of the American lighting industry but the process faded away when cheaper painting techniques came onto the market in the mid 20th century. Barn Light Electric has revived this process and is the only company in America manufacturing porcelain enamel lighting. "We love that they are such a specialized, artisan product made in the USA by dedicated craftspeople," Diane says. "The best part about the lights is what a huge difference they really make in the character of the whole space. I smile when I look at them!"
Photos courtesy of the homeowner