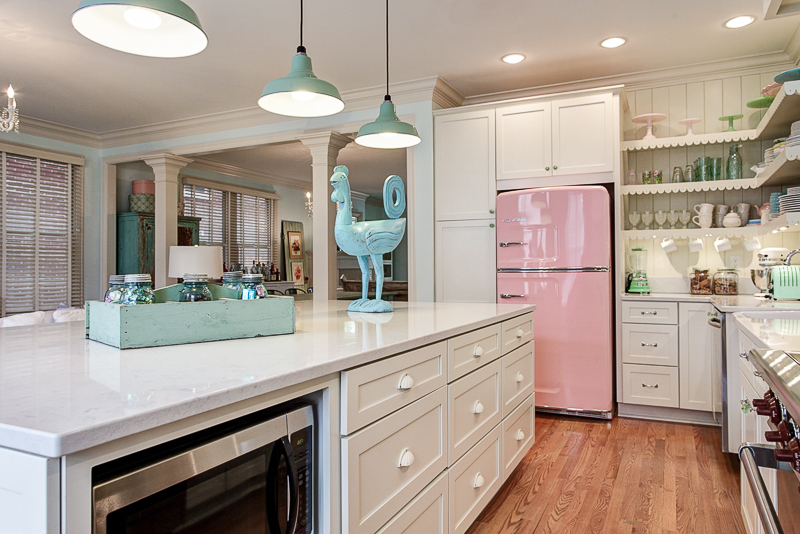 And the Winner Is … A Gorgeous Victorian Kitchen Renovation!
Here at Barn Light Electric, we love browsing through photos of design projects. It's even more fun when these photos showcase our lights, so we had a wonderful time during our recent photo contest looking through all of the amazing images our customers sent in. We thank each and every one of you who submitted photos for consideration!

Today we announce our Grand Prize Winner — Emily Coleman of Columbus, Ohio! Emily lives in a fairly new home in an historic Victorian village near the Ohio State University. The mixed neighborhood of students, professors, young professionals, and retirees enjoy the close proximity to shops, galleries, and restaurants all within walking distance. While Emily's Victorian-style home is solidly built, she knew right away the kitchen would not be functional for her family's needs.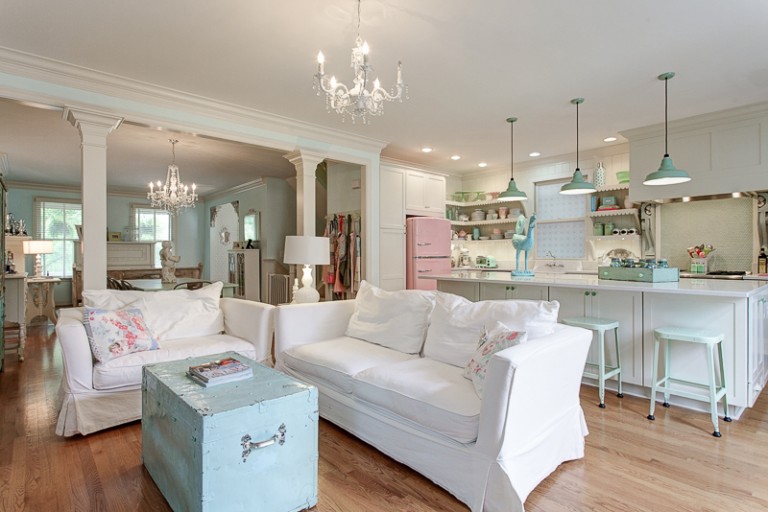 "We love to cook and entertain and there was a small island with the cook top built in," Emily explains. "Plus, when we moved out of our old house, I wasn't about to leave my Wolf range behind so I had to find a way to work it into a new design." And oh, did she work it in! While Emily's last kitchen was more industrial, she wanted to take this kitchen in a slightly different direction.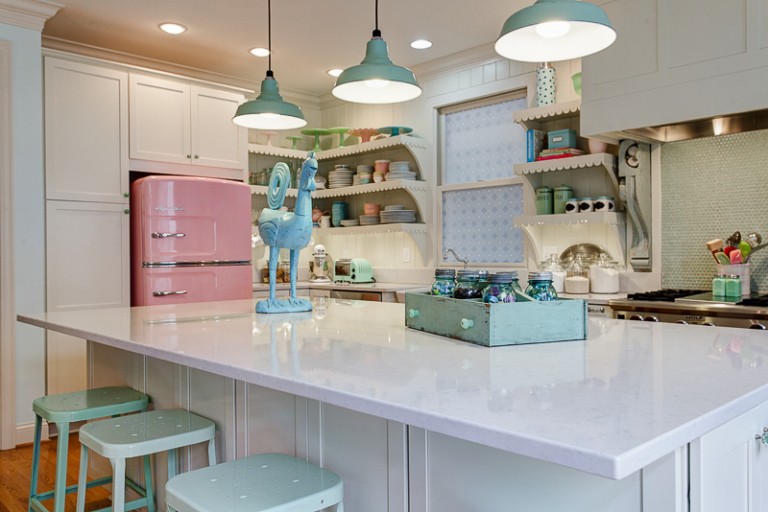 "I really wanted it to have the look and feel of an old confectionary," she says, adding that "I prefer a pale palette of minty retro greens, soft blues, and creams." Emily chose three Ivanhoe® Union Warehouse Porcelain Pendants for her new island. She customized these American made pendants with a 14″ shade in our creamy Jadite finish, a matching Jadite canopy, and a standard black cord.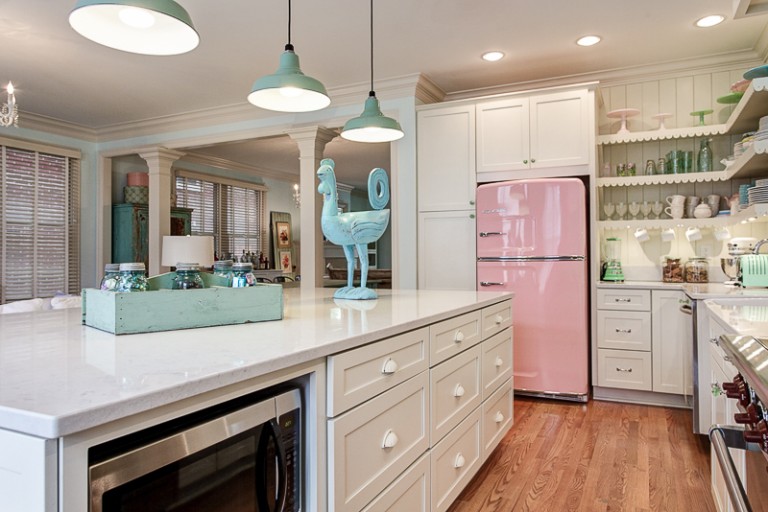 "I really love cobbling a space together and having it be unique to most of what's out there. I think the Jadite pendants accomplished that," Emily says. "They are industrial in design but the color imparts a sweetness to them that I really like." Emily collects jadite so the porcelain enamel pendants help tie the whole space together.
Emily's entry earned the Grand Prize of a $500 Barn Light Electric gift card, plus a photo of her kitchen will appear in our advertisement in the November issue of Coastal Living magazine.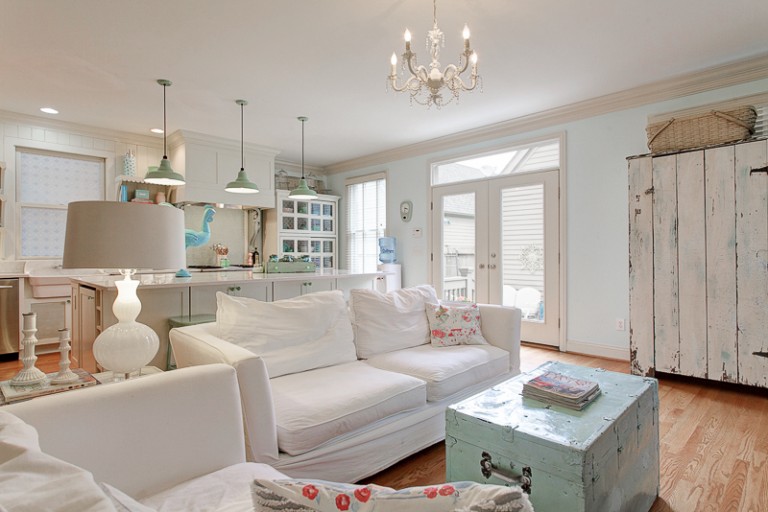 "I couldn't be more pleased with the fixtures. When you're designing a space and ordering things from an online retailer, you cross your fingers and hope that it all comes together in a way that accomplishes the mood you set out to create," Emily notes. "The barn light pendants are absolutely just what I was looking for."
Photos courtesy of Emily Coleman