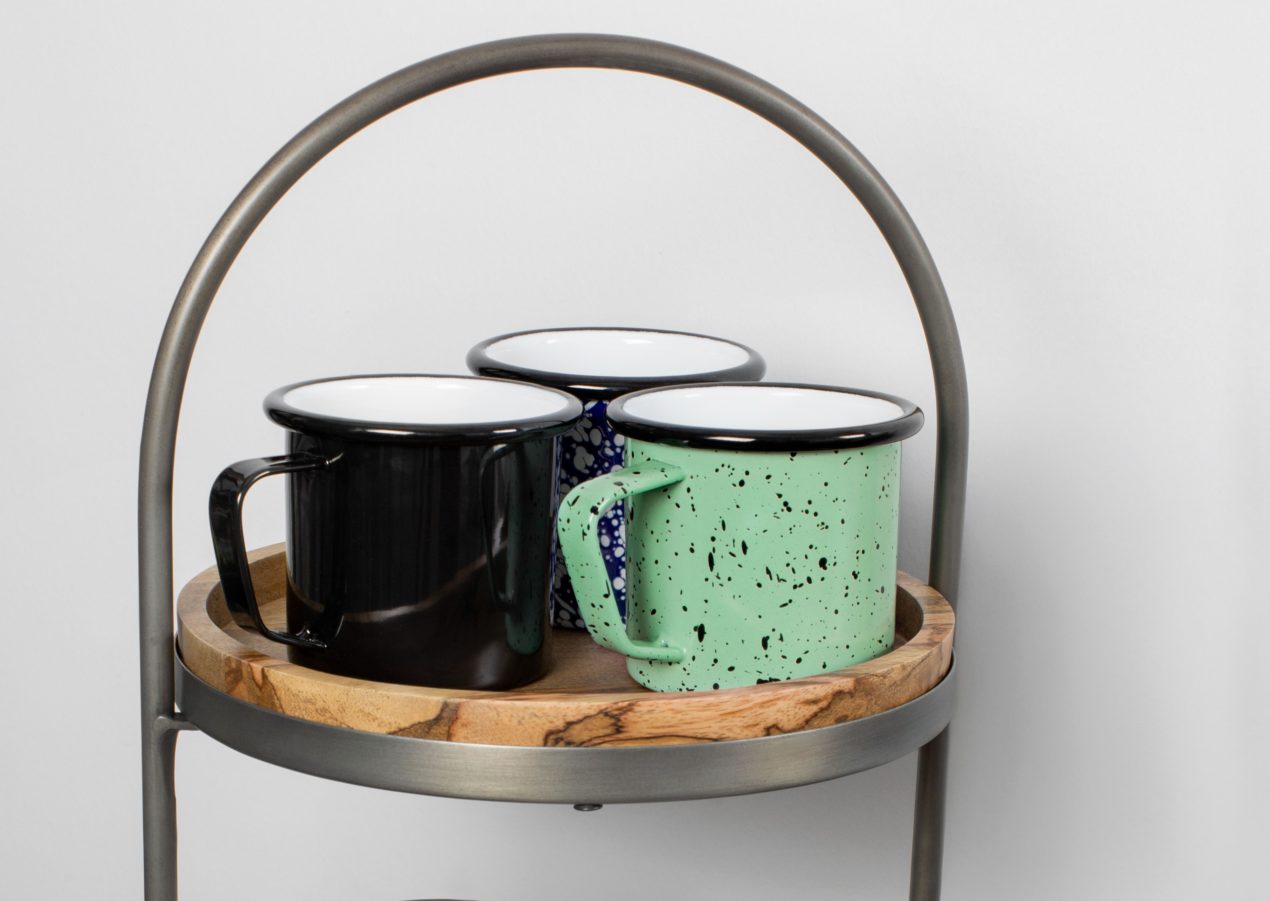 Task Lighting, Enamelware Goods are Must-Haves for College Life
College campuses are abuzz this week as students head back to school or make that move into the dorm for the first time. Big life changes are difficult, but dorm décor doesn't have to be. Outfit your college student with all the necessities for college life and create a living space with plenty of color and style!
Dorm rooms, and many student apartments, don't allow hardwired lighting fixtures which makes plug-in versions a great option. Desk lamps are a must for those late-night cram sessions over the chemistry book! The Lovell Porcelain Task Lamp makes memorizing scientific notations a bit more bearable, and it's easy to customize with finish, stem, and cord color options.
For wall lighting, many of our handcrafted sconces have a plug-in option making them versatile for both dorms and apartments. Just like our task lighting, these wall sconces are easy to customize with finish and cord color so you can create the desired look for your space.
An extra set of plates and cups is sometimes forgotten on the road to college, but they're definitely great to have on hand. Whether it's making a quick breakfast before class or serving up takeout after a long night of studying, our handspun Porcelain Enamel Dinnerware pieces are rugged enough to handle college life but beautiful enough to dress up that messy dorm room!
One of the newest additions to our dinnerware collection is the Enamelware Coffee Cup Mug — a must-have for college students burning the midnight oil or trying to wake up for that 8am class. Available in both solid enamel colors or the iconic graniteware pattern, this coffee mug will be a go-to for any student!
Nothing says "home" like a canister full of fresh-made goodies. Our 1-quart Canister is the perfect size for small spaces and can be customized in both solid and graniteware finishes just like all of our enamelware goods. Also available in 2-quart, 3-quart, and 4-quart sizes, these canisters are crafted from solid steel and coated with porcelain enamel glass to last through college and beyond!