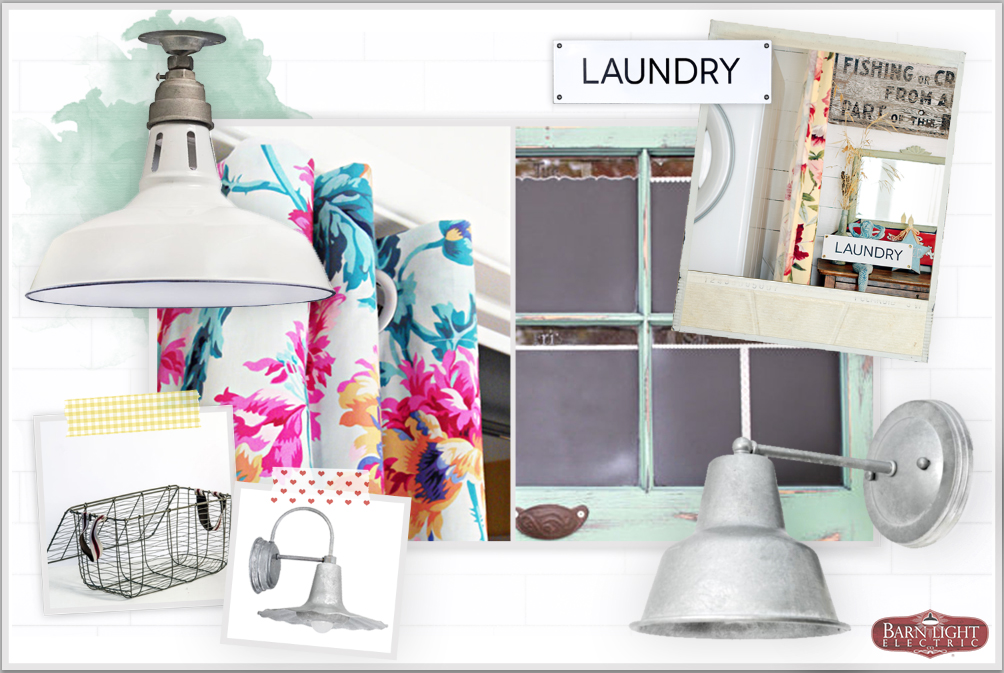 Style Me Sunday: Festive Barn-Inspired Laundry Room
Remember our last Style Me Sunday spotlighting utilitarian spaces? This week we're looking at the room most of us dread: The Laundry Room.
Let's take a moment to switch our sentiments from the tediousness of folding laundry and sorting out whites to reflect on the good elements of doing laundry. Everyone loves the feeling of swaddling warm towels fresh from the dryer, and the scent of mountain fresh laundry detergent is quite refreshing.

Rejuvenate your ho-hum laundry room with these festive barn-inspired accessories.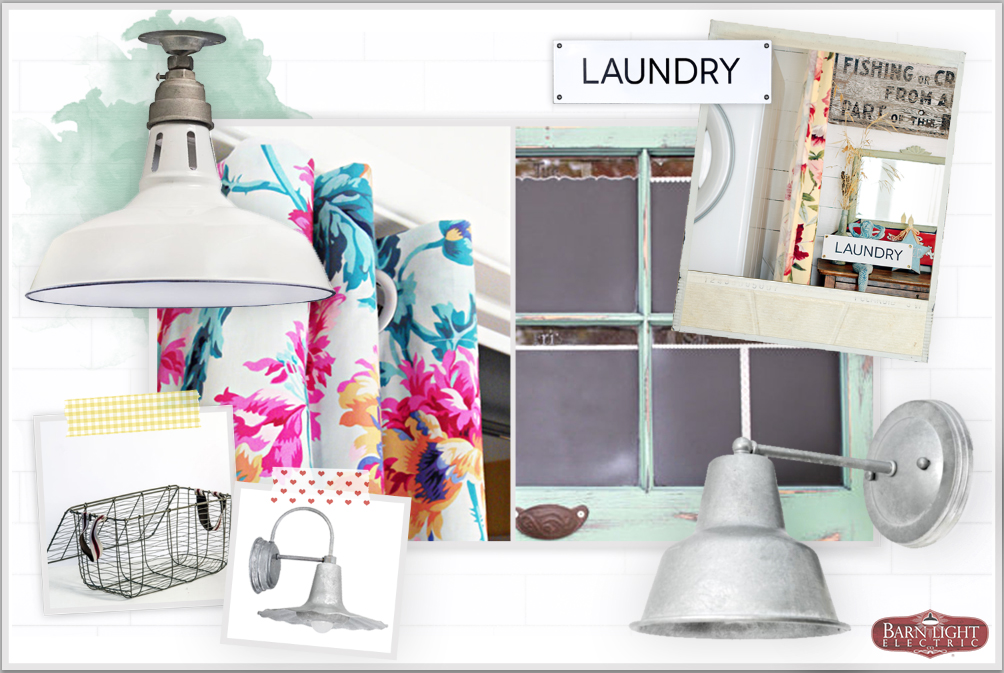 Adorn your walls with a decorative steel sign like this American made Porcelain Enamel LAUNDRY Sign. Try hanging it by an open window or in a vintage window frame. We especially love this Vintage Window Weekly Calendar. It provides a great way to keep your days organized and you can mark your schedule on its rustic chalkboard surface. The ceramic knobs are perfect for hanging extra towels and rags.
Need to infuse some spring-appropriate hues? Vibrant curtains like these Floral Shabby Chic Curtains add the perfect pop of color.
Organize your clothes using these Canvas Handled Wire Baskets. Not only are these baskets artfully styled, but their woven metal construction allows you to see what's inside. This set of three baskets is perfect for sorting your regulars, whites, and towels.
Add some barn style lighting to your room with galvanized wall sconces. The new Mini Artesia is a compact sconce—perfect for lighting up small spaces! If you're looking for a more energy efficient but decorative wall light, the Radial Wave LED Sconce is a modern twist on traditional reflector lighting.
If ceiling lighting is your desire, but you're tired of the old fashioned drum light or plain-Jane glass globes, try a vintage flush mount light fixture. The 14″ Vintage Benjamin® Vented Warehouse Flush Mount emits both down and up lighting — perfect for illuminating your laundry room.
Your laundry room will thank you for giving it the Style Me Sunday treatment!
Porcelain Enamel LAUNDRY Sign from Barn Light Electric | Floral Shabby Chic Curtains from RockinCushions on Etsy.com | Canvas Handled Wire Baskets from Barn Light Electric | Mini Artesia Pendant from Barn Light Electric | Vintage Window Weekly Calendar from EightySix56 on Etsy.com | Radial Wave LED Sconce from Barn Light Electric | 14″ Vintage Benjamin® Vented Warehouse Flush Mount from Barn Light Electric