Style Me Sunday: Aviator Inspired Bedrooms that Soar!
Nautically inspired interior design takes the cake for this summer's breakout home decor trend. Easy accents like charming Bulkhead Wall Mount Light Fixtures and marine lantern style lighting carry the spirit of adventure into seaside retreats across the nation. We love spaces that make us dream, and that is why we're looking "up" for the next big interior design trend. It's time to take our rooms to new heights with aviation inspired decor!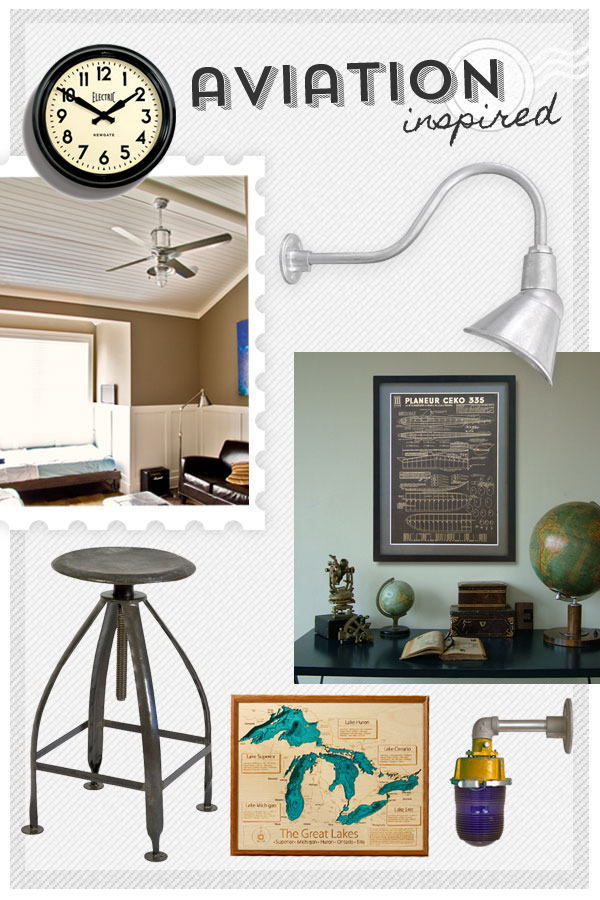 Pull out your model airplanes, it's time to get aeronautically charged style!

Don't forget that tomorrow begins our Illuminating Spaces Photo Contest! Check out the official rules to learn how to enter and win big prizes!