Graniteware Provides Extra Punch to Porcelain Enamel Finish
So you know all about the power of porcelain enamel — it's super shiny, highly durable, and is easy to keep clean. It will never fade even in direct sun, and the coating of porcelain enamel glass over the steel shade is rugged enough even for commercial settings. When compared to other finish options for lighting fixtures, it's hard to beat porcelain. And while we offer a beautiful palette of colors to choose from in our line of porcelain enamel lighting, perhaps you're looking for something with a little more personality than a solid color.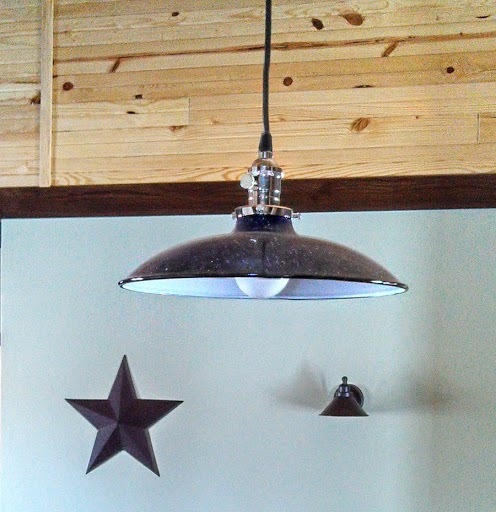 Two of our most popular porcelain fixtures — the Ivanhoe® Sinclair and the Ivanhoe® Conoco — are both available with a Graniteware finish and an interesting history. Back in the late 1800s, two brothers, immigrants from Germany, started the St. Louis Stamping Factory which produced pots and pans crafted from tin. On a trip back to Europe, one of the brothers learned how to apply porcelain enamel to their line of products and they began producing graniteware which got its name because ground-up granite was used in the coating. The business took off as customers loved the durability and look of the new finish. When the brothers had trouble expanding in St. Louis, they purchased a large tract of land in Illinois just across the Mississippi River and created Granite City.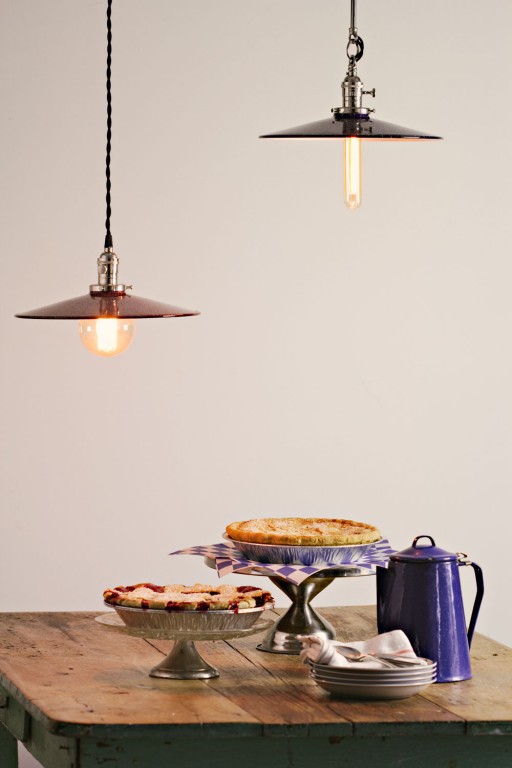 Today, you can own a piece of history with either of these beautiful American made porcelain fixtures. The Ivanhoe® Conoco Graniteware Porcelain Pendant is available in three shade sizes and four variations of finish colors — a Black finish with White flecks, Black with Jadite and White flecks, a Jadite finish with Black and White flecks, and a bold Cobalt Blue finish with White flecks.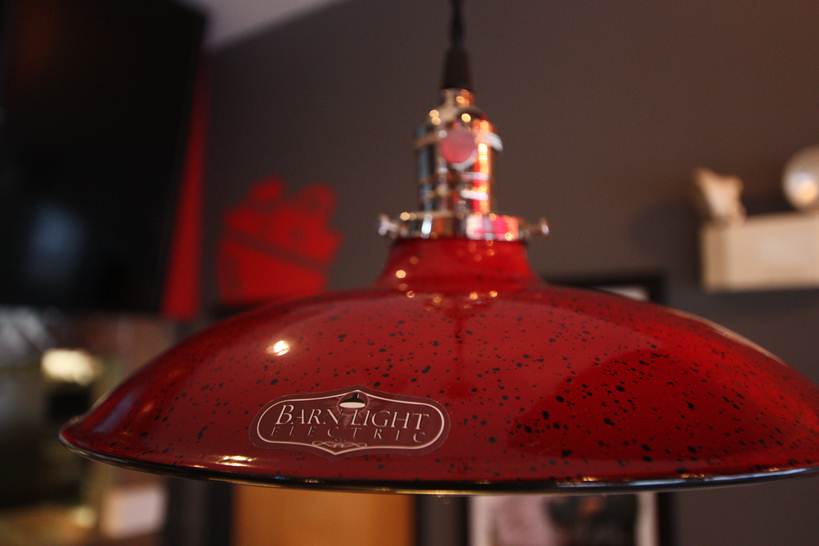 The Ivanhoe® Sinclair Graniteware Porcelain Pendant comes in four shade sizes and, along with these finish options, also has a Red finish option with Black flecks. Both of these fixtures also come with cord options such as a colored cotton twist cord or a unique stem-and-loop mounting. And no matter how you choose to finish these lights, they will provide years of brilliant, low-maintenance style to any residential or commercial setting!