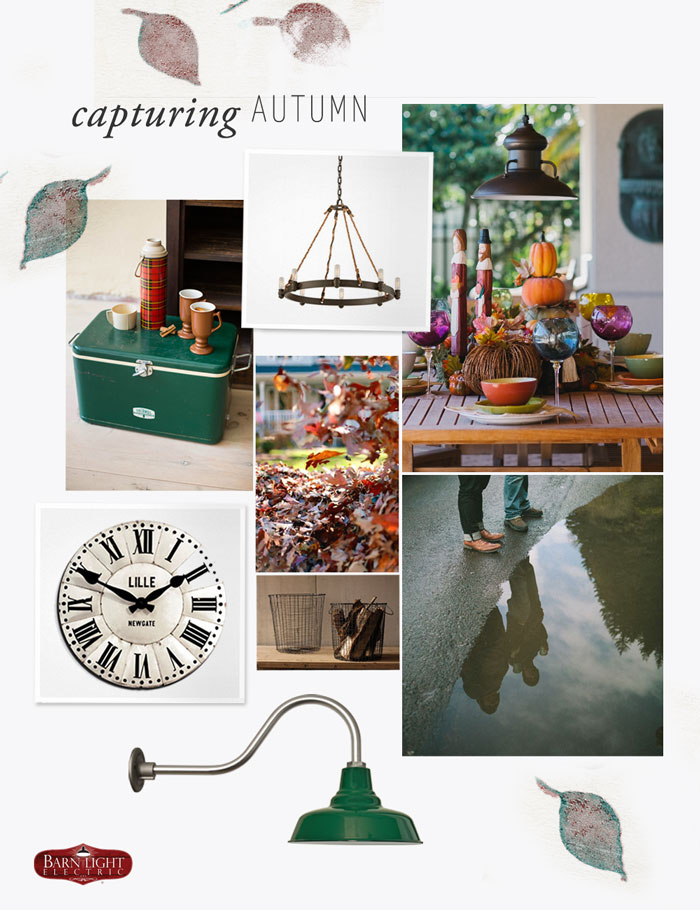 Style Me Sunday: Eight Ways to Capture Fall
It's beginning to look a lot like… autumn, my favorite time of year. I can finally justify my daily cardigans and jeans because at a crisp 74° degrees, why wear anything else? We've managed to sample every pumpkin spice-themed coffee in the office's vicinity and confession: I've splurged on a pumpkin-themed set of candles that will (hopefully) last the season. Autumn is one of the year's finest seasons. No wonder everyone is "falling" for it. Here are eight ways autumn has captured our hearts…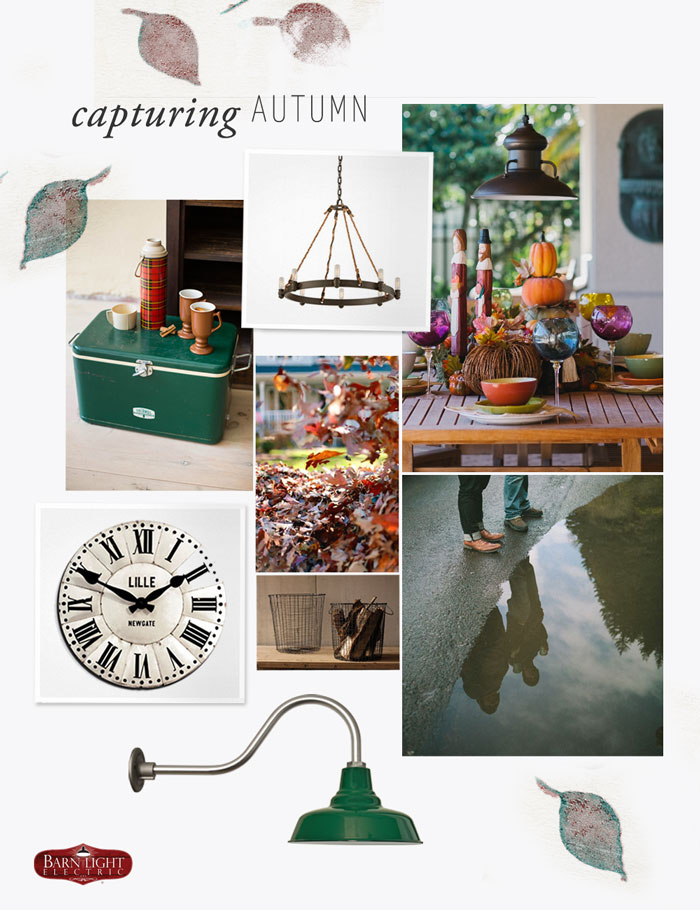 Hot, spiced beverages. From Pumpkin Spice Lattes to chamomile tea, the drinks of the season all need a pinch of cinnamon.  Warm drinks are like blankets to the soul that swaddle up our tired spirits and reassure us that the holidays are on their way.
Rustic-everything! We've started to notice nature's yearly routine of decay and we can't help but be inspired by browns, rusts, and rugged accents. Details like patina finish, rope accents, and exposed wooden beams are stealing the spotlight, and I'm not complaining.
Fall gatherings. My social calendar is booked with autumn-themed events like pumpkin picking, pumpkin carving, and wreath-decorating night. Longer evenings and nippy air has ushered in a beautiful notion that "It's cold outside, lets celebrate everything."
Nature's palette. There is a cheerful tree on my parents' lawn that comes alive during fall. First, it explodes with yellow blossoms. Soon after, a smattering of peachy brown pods emerge and shed all over the ground. It's about as close as I get to colorful fall foliage. For  many, this time of year is the beginning of raking season. But hey, every once in a while it's fun to jump around in all the crispy remnants of summer — let yourself enjoy it.
Time Change. We're on the brink of the end of Daylight Savings time and truthfully, I am excited. I love waking up to the sunrise and having extra long evenings. I'm kind of a rare bird, but I have few qualms with "falling back" an hour.
Bon-fires. All I can say is: S'mores.
Just kidding. I also want to mention that fall bonfires make excellent reasons to gather around and enjoy the extra long evenings. They are a quintessential fall activity.
Vintage Season. Since I just started my own nest, I don't own a plethora of holiday décor. Prior to this, I looked forward to pulling out the same box of fall décor that my family had collected for decades. An old fall wreath is a perfect fall wreath.
Fall footwear. Who doesn't love a seasoned pair of leather boots? They're perfect for romping through the leaves and taking on adventures. I suppose keeping your toes warm is also a bonus.
Shop the look:  Vintage Hall Brown Ceramic Pedestal Mugs | The Maven Rope Chandelier | The Laramie Pendant | Lille Tin Wall Clock | Utilitarian Wire Baskets | Avalon Gooseneck Light