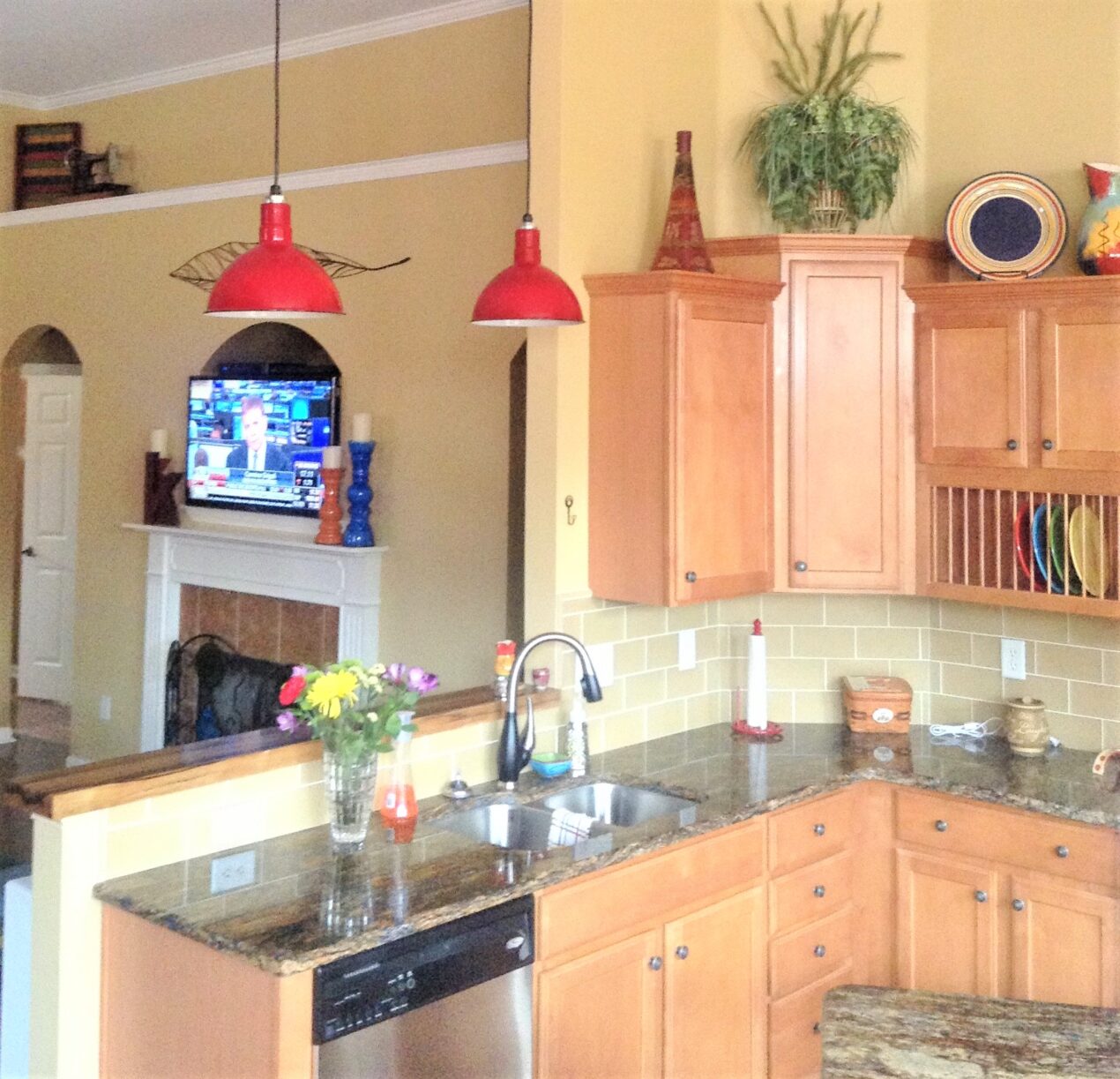 Love Runs Deep for Bright Red, Deep Bowl Porcelain Pendants
The concept of the open floor plan took off in the late 40's and 1950's as homeowners sought to make smaller homes feel bigger and brighter. The open concept provides more casual, multi-use spaces that encourage conversation between rooms and simplifies traffic patterns to and from. The downside is that a space can feel cold and cavernous without something to provide a visual break between the areas. Today's Featured Customer chose porcelain enamel lighting to provide a focal point in his Memphis, Tennessee home.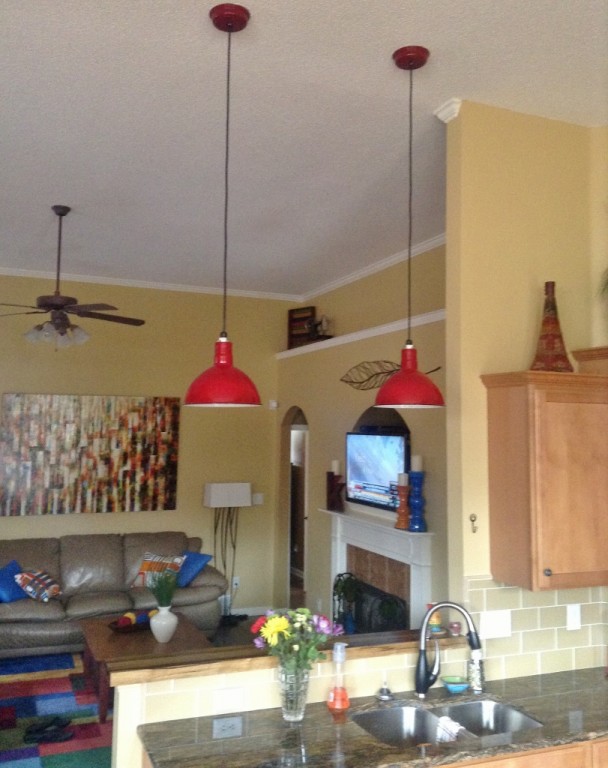 "These lights give a nice pop of color to complement our style and help separate the kitchen and living areas," Ken says. He chose the modern look of our Wilcox Deep Bowl Pendant Light to install over his kitchen sink and counter that divide the kitchen and living room. These shades are 12″ wide and finished in a brilliant Cherry Red porcelain finish. Ken chose a matching red canopy and a standard black cord to complete the look of his new lighting.
Ken first saw Barn Light Electric products in HGTV Magazine then did some online research before landing on our line of Porcelain Enamel Lighting. American made and spun from commercial grade steel by our own metal artisans, our collection of porcelain goosenecks, wall sconces, and pendants are coated with multiple layers of porcelain enamel glass then baked at an extremely high temperature to create a glossy finish that lasts for years.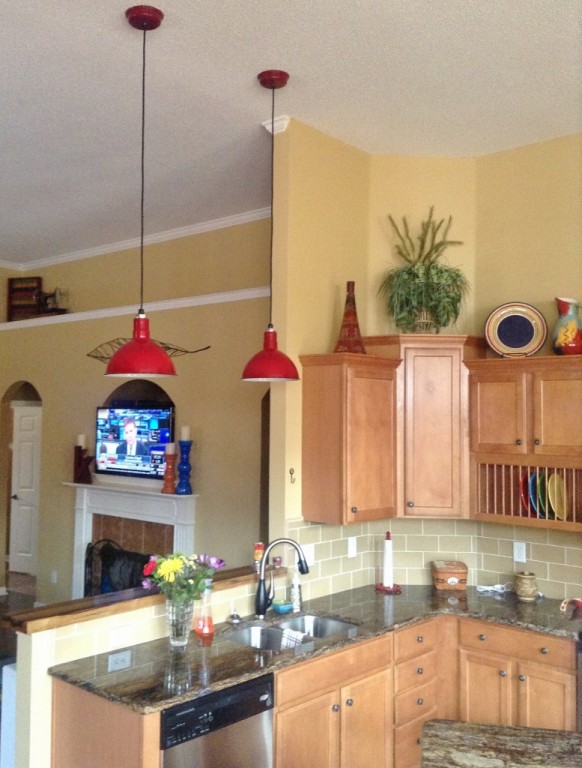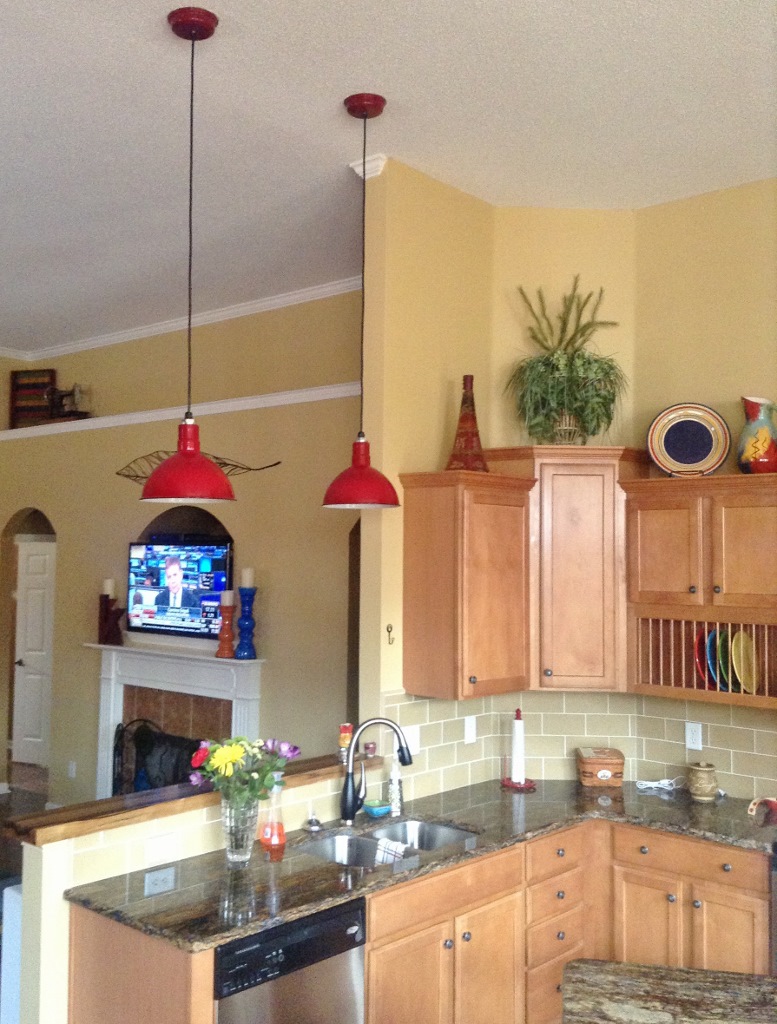 "The deep bowl design of the Wilcox and the shiny porcelain finish allow more of the color to show," Ken notes. "And we both like to use bright colors that pop." The pendants cast a focused spot of light onto the counter below, and the red finish complements the pale yellow walls and Fiestaware collection in the kitchen. Porcelain enamel lighting is easy to clean with a mild soap-and-water solution and the finish will never fade. For exterior uses, consider Benjamin® Stem Mount Pendants which are wet rated!
Photos courtesy of the homeowner