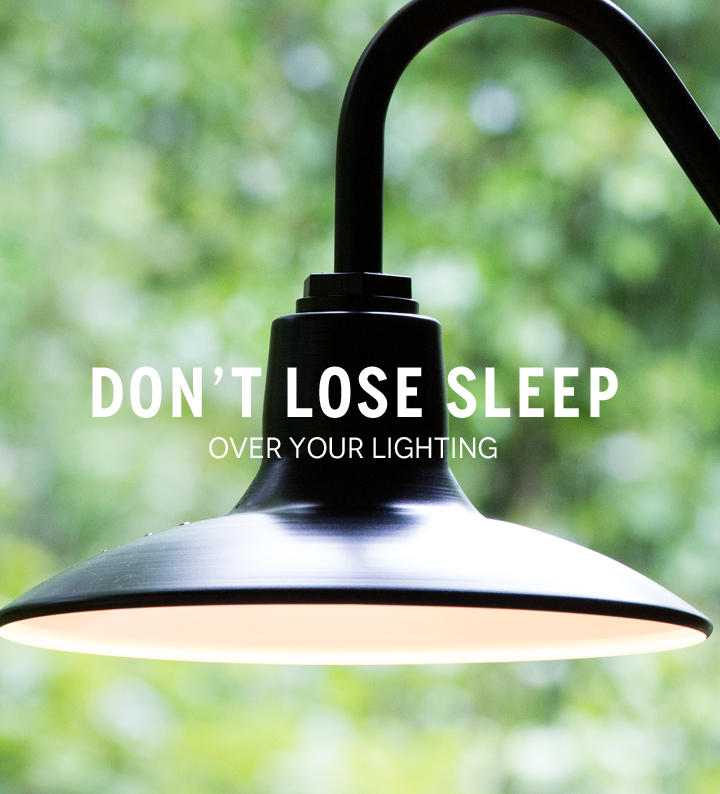 Spring Forward with LED Lighting to Save Energy & Money
A quick look at the calendar this morning and I realized that it's almost time for the biannual clock adjustment. This Sunday, we spring forward into Daylight Saving Time and thrust ourselves, albeit sluggishly thanks to the loss of that precious hour, into the new season.
And while your spring plans may include a long list of cleaning and refreshing details that need attention, you don't need to lose any sleep over your lighting. We've got you covered!
Take a cue from Mother Nature and go green this spring with LED lighting for your home or business. Our extensive and growing collection of LED Barn Lights, Porcelain Lights, and Cast-Guard-and Glass Lighting offer dozens of styles, finish colors, and customizing options. You won't lose sleep over high energy costs or hazardous materials in your light bulbs with the green savings and convenience of LED.
No matter what the clock says, our dusk-to-dawn photocells will handle the daily task of turning your exterior lights on at dusk and off again at dawn. That's especially helpful for garages and other outbuildings you may use. And when you combine an LED light with this handy sensor, you can install your light and just enjoy its style and functionality. It's virtually maintenance free and there's no more worry about setting timers while you're on vacation.
And if you're ready to shake off the winter blues and splash some color into your décor, don't miss our expanded palette of colors! From Blush Pink and Teal to Lavender and sassy Magenta, these finish colors bring uptown style and color to homes, restaurants, and retail spaces.
What's on your list for spring? Check out our Photo Gallery, Pinterest boards, or Instagram feed and get inspired!