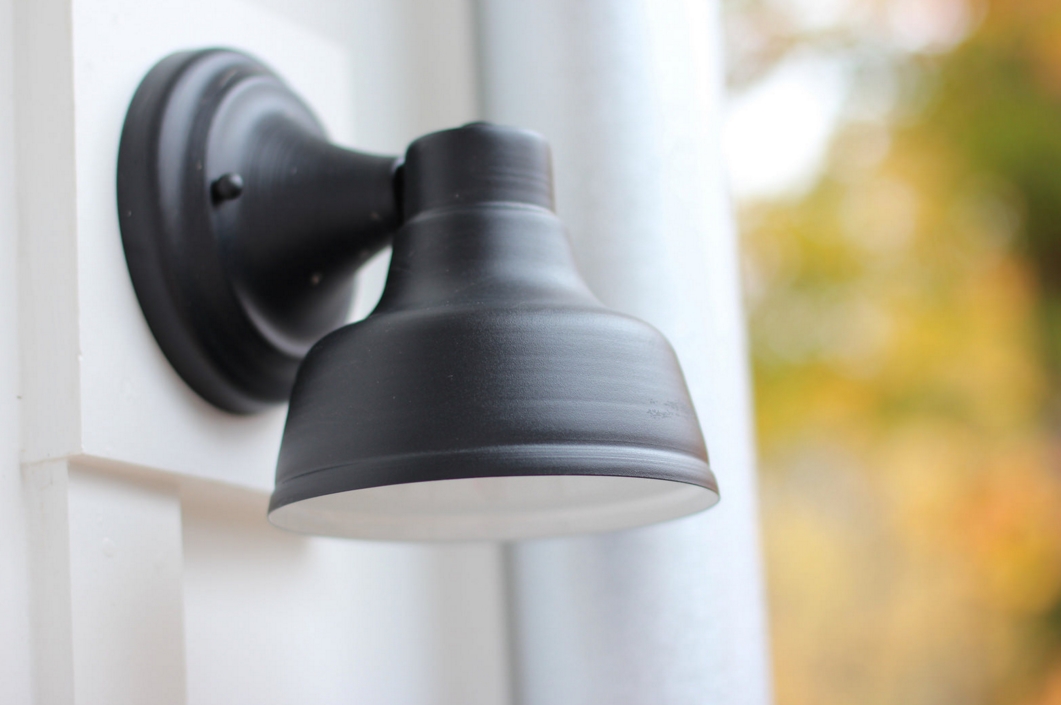 Custom Made Barn Lights | Stylish, Affordable, Efficient
My college economics professor was dead on when he preached "You get what you pay for." His words popped into my head when I spotted this poor little barn light.
It's certainly seen better days. This basic barn light probably looked like a steal to the homeowner. A cheaply made import that cost more to ship than manufacture, this fixture can be snapped up for less than $40 at the big box store.
And it rusted out in no time flat.
But what if you could buy barn lights that are custom made to your specifications? Lighting made from high quality materials. Handcrafted right here in America. With dozens of customizing options to choose from including a variety of mounting styles, a rainbow of finish colors, even LED.
You can have it all. When you place an order with Barn Light Electric, whether online or with one of our sales team, your light is crafted from raw materials and finished with the exact details you specify.
And while you may think custom lighting costs a fortune and takes months to ship, we are proud to create quality, affordable custom barn lights without long lead times. Most fixtures take 10-14 business days to be crafted, assembled, and prepared for shipping. We think you'll agree it's worth the wait.
When you pull that brand new Sydney Pendant Light out of the box, you will not only see the difference, but feel it as well. The heft of quality materials, the smooth finish, and the options that you selected all come together into one beautiful fixture that is perfect for your space.
A once-skeptical customer from Pennsylvania posted this review shortly after his purchase of the Outback Gooseneck Light…
I'm cheap, plain and simple, and this light isn't.  But I really needed a light for our horse barn, and it looked so good, and it's the only one with a 20″ shade and 48″ gooseneck…so I splurged.  The Outback is an absolute work of art and worth every penny!  The quality of materials, the finish, even the cast mounting base, all more than you would expect in anything made today.  Splurge, you won't be sorry!