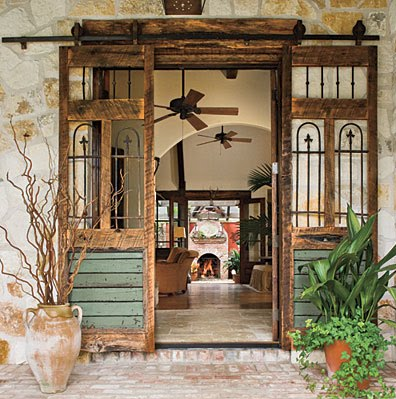 Sophisticated Ceiling Fans Bring the Beauty of the Outdoors, In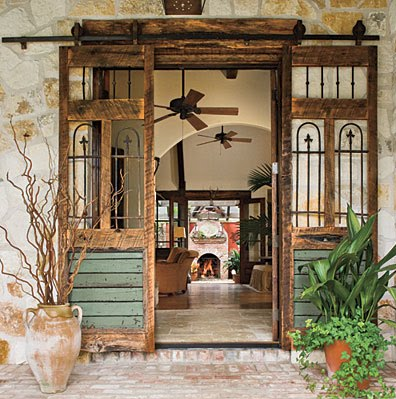 Look outside your window for a moment and out to the horizon. Are wavy heat lines distorting your view? Crack an egg on the driveway while you're at it. If a side of hash browns is starting to look good with that egg, it might be time for a little cool down.

Imagine for a moment that you've approached a beautiful rustic entryway, with large hand-forged sliding doors made of reclaimed wood and wrought iron fencing. The walls and floor surrounding you are made of stone and tile that are cool to the touch. A gentle breeze hits you as you approach the doors – you recognize that breeze. It's the breeze from properly installed, high-quality ceiling fans.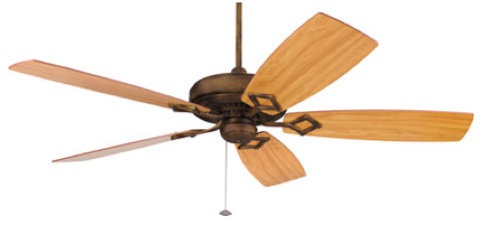 Aside from the brief (and imaginary) respite from the heat, an entryway this beautiful provides much inspiration to anyone looking to create his or her own bucolic retreat. The soft tones of the exterior stone wall and interior space work flawlessly with the dark, repurposed doors and trim. An earthy palette of beiges, rich browns and cool greens helps bring the natural world inside, to a luxurious yet subtle setting.
Crucial to achieving the necessary look and feel of the space are the carefully selected vintage ceiling fans leading from the entry to the outdoor entertaining area. Ceiling fans provide an unobtrusive, cost-effective way to cool down any room, and allow for an even distribution of airflow. For this particular living space, a ceiling fan with a dark brown finish and wooden blades were chosen to compliment the room's natural, rustic theme. A living space this beautiful proves that ceiling fans are not only practical, but wonderfully adept at blending it with any environment.
With dark finish options and similar wooden blades, the Edgewood Deluxe Ceiling Fan is the perfect addition to your own relaxing space. Shown above in a Tortoise Shell finish with Walnut Blades, this fan provides cool, gentle breezes while looking effortlessly sophisticated. Create your own escape by bringing the beauty -but not the heat- of the outdoors in, with the help of the Edgewood Deluxe Ceiling fan.
Photos Courtesy of Southern Living Magazine