Schoolhouse Lights Bring Out the Best in Old School Design
The phrase "old school" gets bandied about to describe any number of things from clothing to language to video games. And while old school might mean traditional or old-fashioned to some, it also conveys a sense of timeless and classic design that never goes out of style. In the lighting industry, nothing says old school like vintage schoolhouse lights. This beautiful kitchen has loads of old-school style from the subway tile backsplash that floats right over the countertops to the rustic ceiling treatment studded with flush mount schoolhouse lights. Where a pendant would hang too low in this space, the flush mount fixtures hug the ceiling and spread just the right amount of glow without being obtrusive.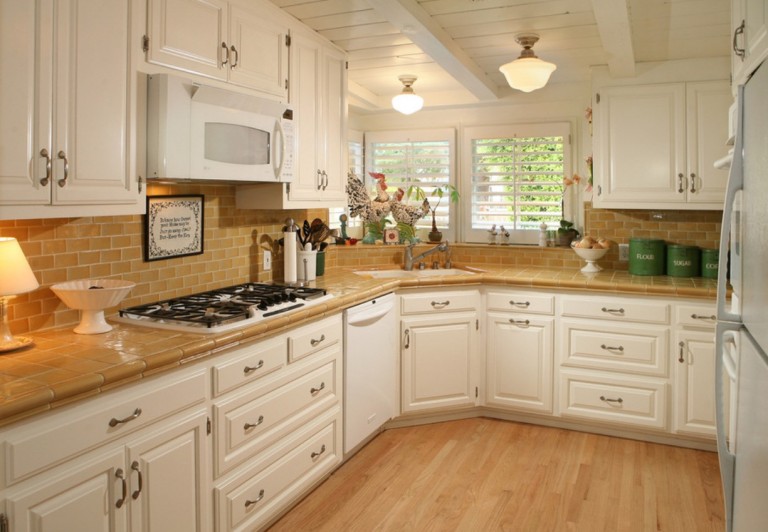 To get this look in your classic kitchen, check out our collection of Schoolhouse Lights which includes the Rudimentary Schoolhouse Flush Mount Light. This beautiful American made fixture is a Barn Light Electric exclusive product and comes with either a small and large size globe. And whereas some old school lights come as one-size-fits-all, this light can be customized to suit your style. You can keep things simple with the opaque shade or add a splash of color with a painted band. The band can be single, double, or triple, and you may choose from six of our most popular colors for the accent. The single band features a silver border outlining the chosen finish color.
For a different look, try the Intermediate Schoolhouse Semi-Flush Mount Light which provides a bit more extension from the ceiling with two shade sizes to choose from. More than a dozen finish options are available for the fitter and canopy, and you can again choose a classic look with no painted band or dress this fixture up with a bit of color. No matter what finish colors and options you choose, you are guaranteed a quality, American made light that will give you years of satisfaction!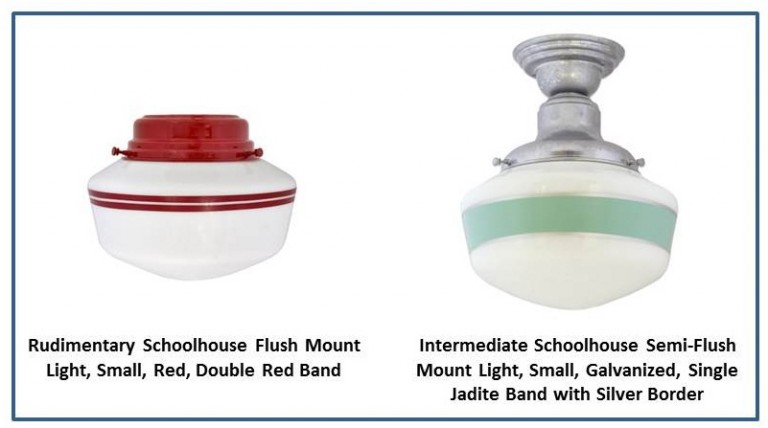 Top photo courtesy of Sara Ingrassia Interiors