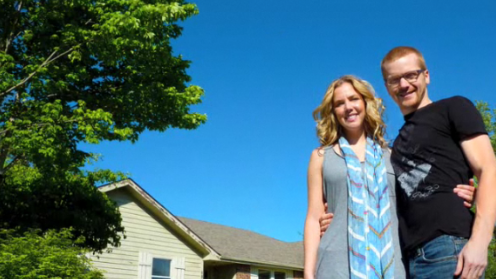 Scandinavian Inspired Kitchen Lighting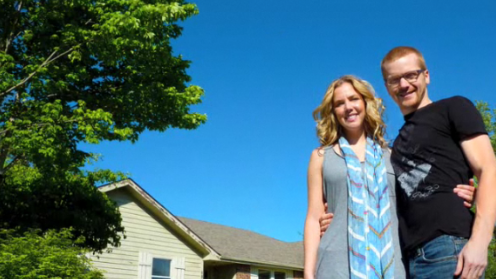 Photo courtesy of Simply Grove
Any home renovation project is no easy feat; there are always hidden obstacles and challenges that arise along the way. A few months ago we were contacted by LA native, Erin Loechner – writer for several popular blogs such as Design For Mankind, AOL's Shelter Pop, DIYLife.com, and now HGTV's Design Happens. Already a busy lady, Erin and her husband are undergoing their own home renovation project. With a difference in housing costs, overall square footage, and yard space, the couple uprooted themselves and landed in the Midwest – Ft. Wayne, Indiana to be exact. As first time home buyers, they decided on purchasing a "fixer upper" via auction.
Just because she's sharing the process with the world, doesn't mean she's sugar coating her own obstacles. From day one, the house was filled with the previous owners trash and discarded belongings, not to mention walls of mold that covered the basement. Playing it smart, the couple hired an architect to guide them in the right direction. Thanks to Erin's fabulous blogging abilities and design connections, she is able to share with us her entire renovation project via blog entries and videos.
We are excited to follow Erin's story, especially the kitchen. Erin selected two of our Barn Light Electric products to tie into her Scandinavian inspired home. If you tune in, keep you eyes open for the Bewster Pendant in Galvanized and the Mini Artesia Sconce in Yellow. Scandinavian design originated within its three countries – Denmark, Sweden, and Norway around the 1950's (some may refer to this as Mid Century Modern). Much like Ikea, this style believed in simplistic design that was affordable – which is exactly how her lighting selection fits in. Although both of these fixtures are fully customizable in size and color, they start at a reasonable $130 and $145. Both lights provide clean lines and a minimalist style, yet provide Erin with a one of a kind look and a splash of color.