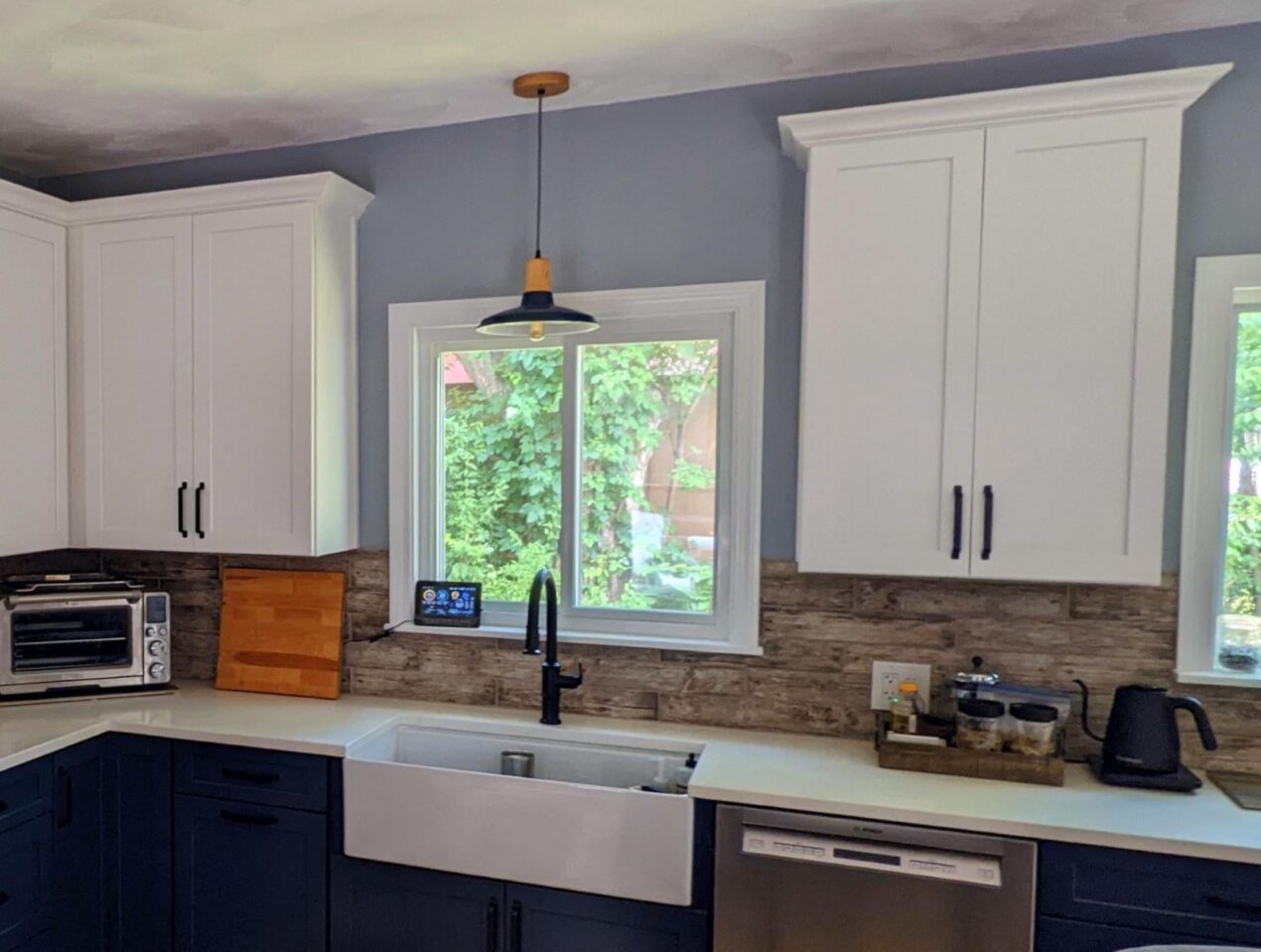 Rustic Yet Sophisticated Lighting Helps Transform Kitchen
If you love to cook, the kitchen is, no doubt, the favorite room of the house. For Connie and her family, the kitchen is where these avid cooks love to create and entertain. When Connie wanted to update the kitchen in her Rhode Island home, it took years of planning and extensive work.
"Our kitchen is located in a section of the house that was built in the 1700s," she explains. "The floor was uneven and required quite a bit of work to allow for hardwood floors to be laid." They also added a window, moved one wall to expand the space, and created a new pantry.
"We were aiming for a modern farmhouse look," Connie notes. "Although there are a lot of whites and crisp colors in that style, we wanted bold colors to match our personalities." In her search for lighting that matched their personal style and desire for craftsmanship, Connie discovered Barn Light Electric. She honed in on the Timber & Ore collection where she chose the Marathon Wooden Top Pendant for her island and sink.
"We fell in love with this fixture as it allowed us to bring in the wood tones that we love. They match our flooring perfectly!" Connie says. "The customizing options at Barn Light Electric allowed us to create lighting that matches our color palette."
Connie customized the three island pendants with 14″ shades, a Navy powder coat finish, Ash wood, and Grey cloth cords. The single pendant over the sink is customized with the same options but with a slightly smaller 12″ shade.
"Our custom island is 14 feet long. The 14″ shades allowed us to space the lights evenly and cast enough light where people sit for entertaining," she explains. "We chose the 12″ shade for the sink as that space is significantly smaller." Connie adds that the Navy finish of the lights matches their cabinets almost perfectly. And the Ash wood is very close to their flooring choice, while the Grey cords complement the wall color.
"We love that the lights really tie the entire room together aesthetically," Connie says. "By being able to customize them, we were able to match all aspects of our color choices and wood tones. They add a rustic but sophisticated feel to the space which is exactly what we were aiming for!"
Photos courtesy of the homeowner