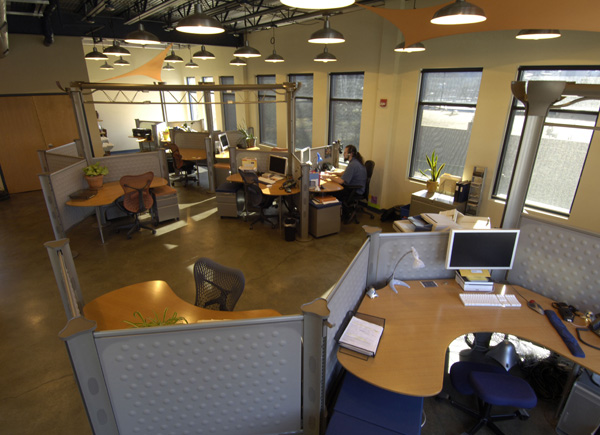 Rustic Warehouse Pendants Meet Cutting Edge Web Design Firm
One of the things we love most about barn lights, and quite frankly there are a lot of reasons to love them, is the flexibility to take a simple, hand crafted shade design and customize it to give it so many different looks. Take this office for example. It's the home of Integritive, a web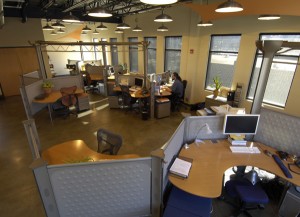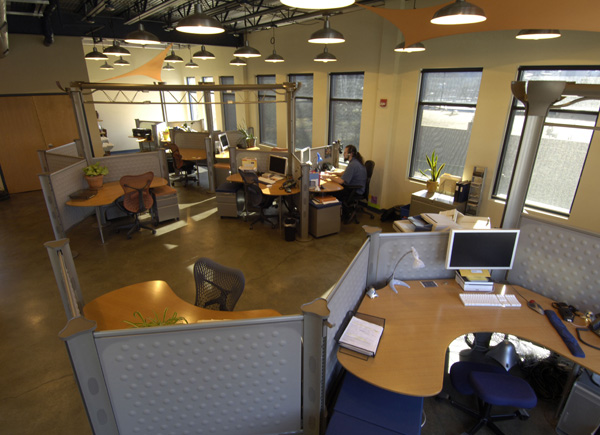 design and development company in North Carolina. It's filled with bright young minds that are creating new e-commerce and e-marketing strategies. And their very modern office space is filled with barn lights!

The office, designed by Alchemy Design Studio in Asheville, features dozens of RLM warehouse shades, much like our Barn Light Warehouse Pendant. These pendants create a wide pool of light directed right below it. With careful placement of the fixtures, you can have very focused light just where you need it without overwhelming the entire space. And even though the shade design is nearly 100 years old, when finished in one of our metallic looks such as these, your barn light will look right at home in an uber modern workspace.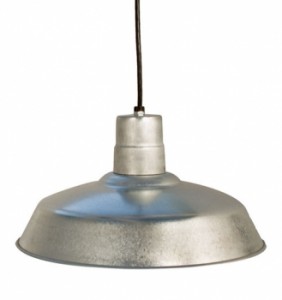 Prefer a more retro look for your space? Take the same warehouse shade and dress it up in one of our vivid trans shades like yellow, red, or blue. This simple change in finish color gives a whole new look to your fixture and to your room. Going for something a little more on the rustic end of the spectrum? Try a mallard green or cranberry finish then add a guard and glass over your bulb for a hint of a bygone era.
Your rustic Warehouse Shade can be cord hung or stem mounted and if your space is tight, we offer a flush mount option as well. No matter what look you choose for your RLM shade, you can count on its American made quality to last for years to come.
Top photo by Wright Creative