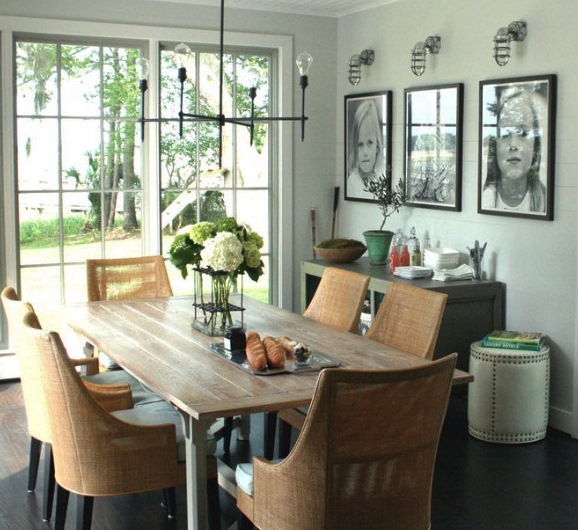 Rustic Wall Sconces Highlight Dining Room Artwork with Style
Savannah, Georgia, is one of those cities that just oozes southern charm and happens to be home to our good friend Joel Snayd of Rethink Design Studio. Joel works with both residential and commercial clients in the Savannah area with a focus on showcasing each client's personality through design. We featured some of Joel's work in a blog last August where he used the All Weather Gooseneck Farm Light for a home on Tybee Island. Today we take a peek at a lovely dining room that Joel created featuring some beautiful rustic sconces.

These sconces look much like our Barn Light Atomic Topless Cast Guard CGU Sconce, a rugged, wall-hugging fixture that has its roots in the Atomic Era. With its unique cast guard and glass design, the sconces highlight each individual photograph on the wall and complement the industrial look of the chandelier over the table.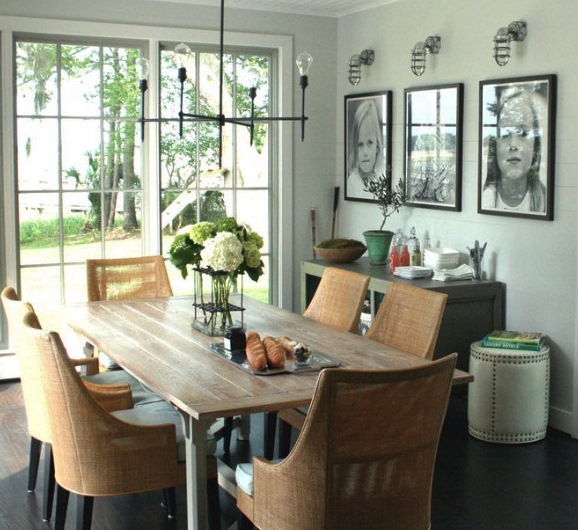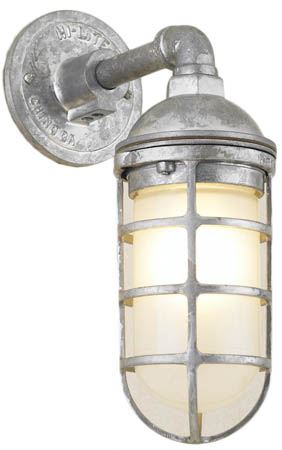 The Topless Cast Guard CGU Sconce comes in both small and large sizes and a wide variety of finish colors. Each finish color can give your sconce a different look from a shiny Polished Aluminum such as these to a bolder shade of Red, Yellow, or Blue for a more modern take. A choice of seven different glasses will also change the look of this sconce and how the light shines through.
To coordinate your lighting efforts, don't miss the matching Barn Light Atomic Topless CGU Pendant, a 10″ high fixture that can be either cord or stem mounted. It comes in the same variety of finish shades as the sconce so you can match the finish or choose a complementary color and glass.
Both the sconce and the pendant are American made of high-quality materials. These lights are a great choice for commercial lighting venues that need rugged fixtures designed to provide years of service. Add energy-saving CFL bulbs and you'll not only save money but spend less time on the ladder changing bulbs!
Top photo courtesy of Joel Snayd