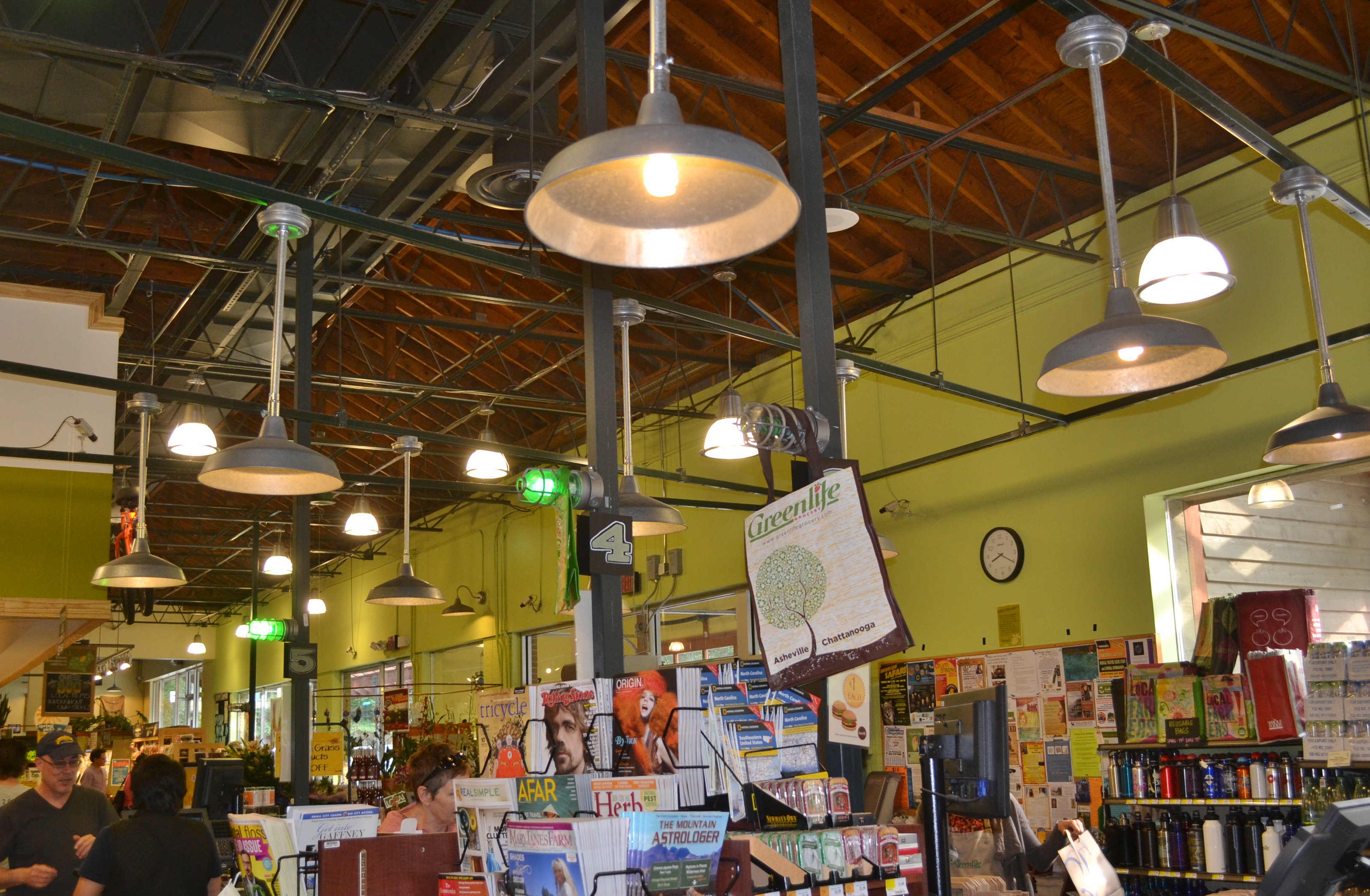 Rustic Wall Sconces, Barn Pendants Fill Greenlife Grocery
Just to get your brain in gear on a Monday morning, let's play a little I Spy. In last Friday's blog, we introduced you to the Greenlife Grocery where we found some galvanized barn pendants in the café and outdoor eating areas. But take a look at the inside of this very popular earthy, organic store. How many examples of vintage lighting can you find in this picture?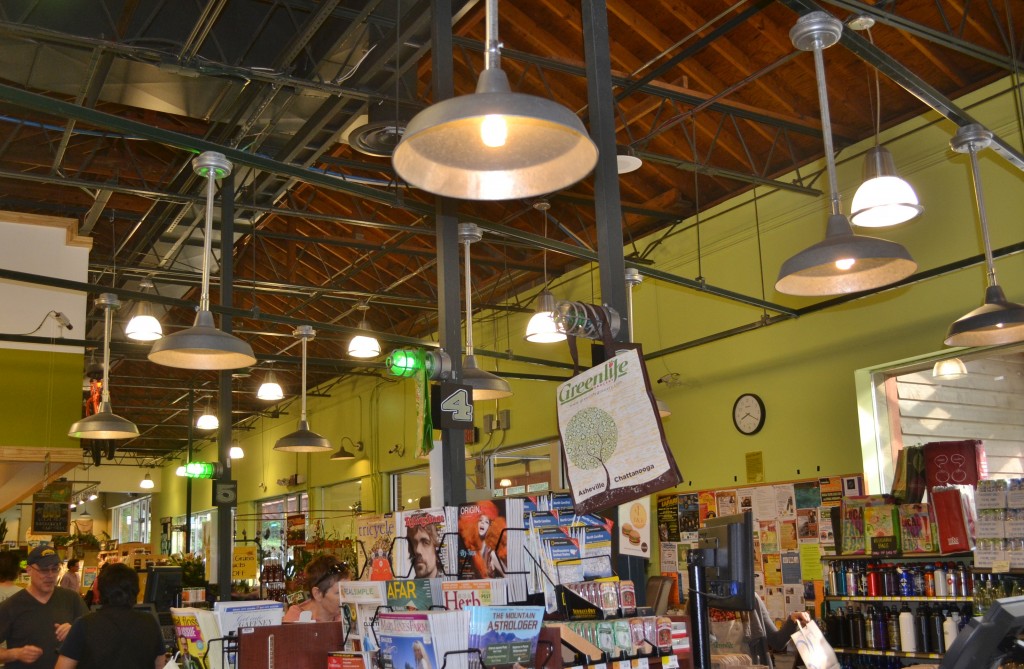 I spy a rustic sconce much like our Industrial Bullet Sconce. This one has been customized with green glass to let you know which check out lane is open. This sconce is compact for tight spaces but highly stylish and with more than 50 finish options you can go from rustic to retro in no time. I also spy more stem mounted, galvanized warehouse shades lighting up every aisle. The Barn Light Warehouse Pendant is one of our most affordable and versatile fixtures. With dozens of ways to customize this American made light, from shade size and finish color to add-ons like wire cages and cast guard and glass, you can create a fixture to fit almost any style.
If you've had your second cup of coffee by now, you've probably spotted the barn pendants in the background that look very similar to our Evolver Pendant. This is a terrific choice for a commercial space thanks to its central acrylic lens that reflects a large amount of light below. Yet it doesn't stray from its vintage design which includes a cap, rim, and decorative arms that can be finished in your choice of more than 50 colors.
Now if you're running on all cylinders and spotted the gooseneck against the back wall, you're a winner! This shade is the Original Gooseneck Barn Light that got its start on America's farms back in the 1930s. It lends a classic look to any space including the grocery store!