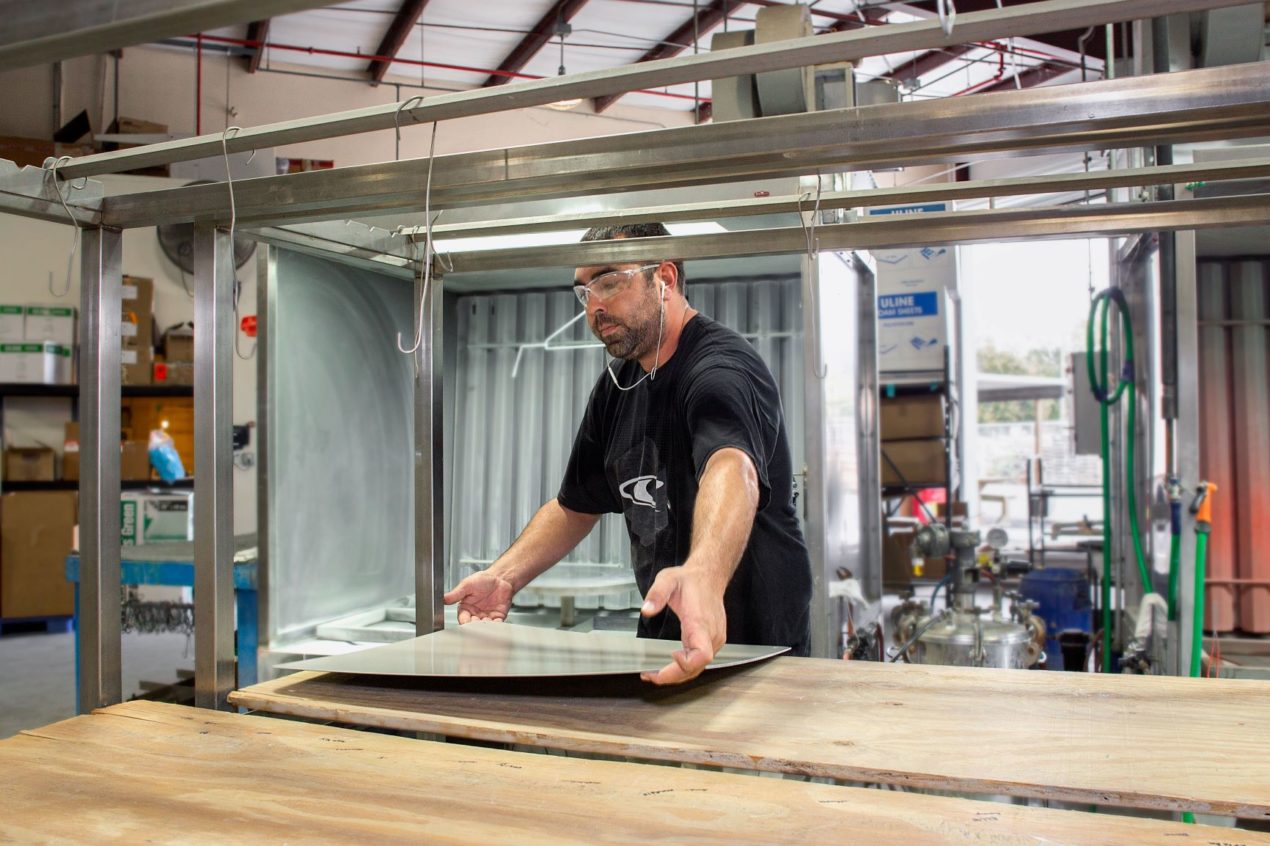 Coatings Specialist Lends Experienced Hand to Porcelain Team
In the nine-plus years Matt has worked on the Barn Light Electric team, he has seen the company grow from a small office and scattered workshops to a 120-plus employee organization gathered under one roof covering 60,000 square feet of manufacturing space.
Matt is our Senior Coatings Lead and oversees the porcelain enamel finishing process for Barn Light's handcrafted lighting and Averill® Porcelain Dinnerware products.
"I started out in powder coating and have always worked in the coatings department," Matt says. "It's hectic, but I've been doing this for so long, I'm very familiar with the different processes we use and the problems that can come up."
Matt's favorite shade to work on is The Original™ which is one of our most popular RLM-inspired shades. The Original™ is handspun from a flat sheet of either aluminum or steel depending upon the type of finish specified by the customer. When the raw steel shades land in Matt's hands, he and his team apply multiple layers of porcelain enamel glass in the specified finish color.
"My favorite finish color is Cobalt Blue," Matt explains. "It sprays on pink, but after it rolls through our 1,600-degree porcelain oven, it comes out that brilliant blue." Even though Matt has years of experience in the finishing process, there are often new twists to the job.
"We're always introducing new products," he notes, "and we have to figure out how best to work with each design. The biggest challenge is the uniqueness of the porcelain enamel process." On a busy day in porcelain, the Titusville native oversees the production of 300 shades.
"The atmosphere at Barn Light is very laid back," Matt says. "I want work to be fun and we try to keep it that way."