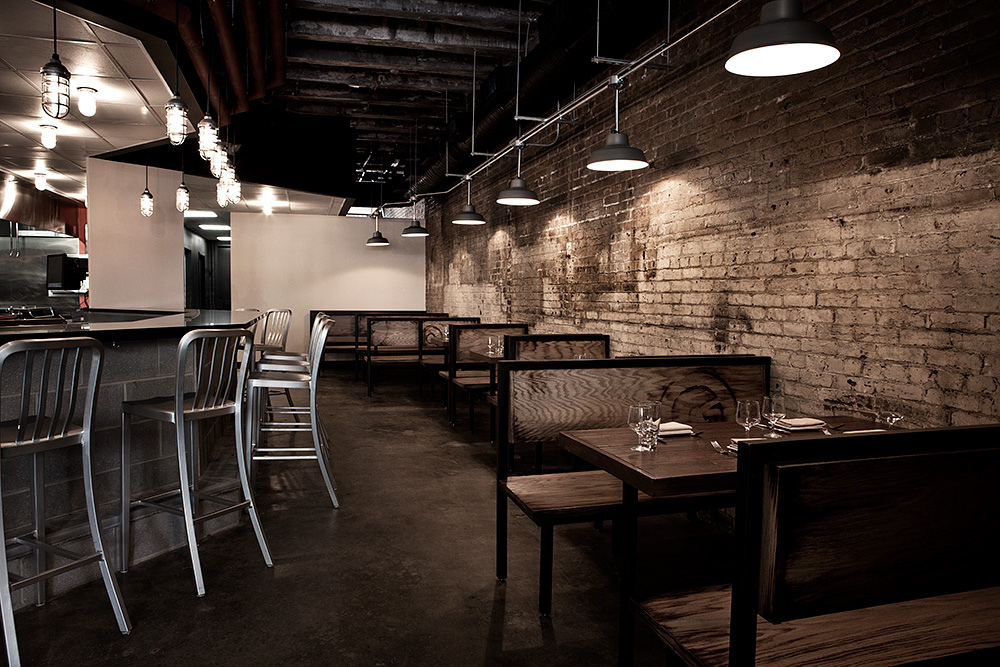 Rustic Sconces, Barn Light Pendants Dress Up DC Eatery
In the Chinatown neighborhood of Washington, DC, an old building was once full of the noisy clacks and clatters of the printing industry. Though abandoned for a time, the building now resonates with clinking glassware, sizzling sausage, and friendly conversation instead. Home to Graffiato, an Italian-inspired restaurant opened by Chef Mike Isabella in June 2011, the building has new life with a definite industrial feel as seen in this first floor space.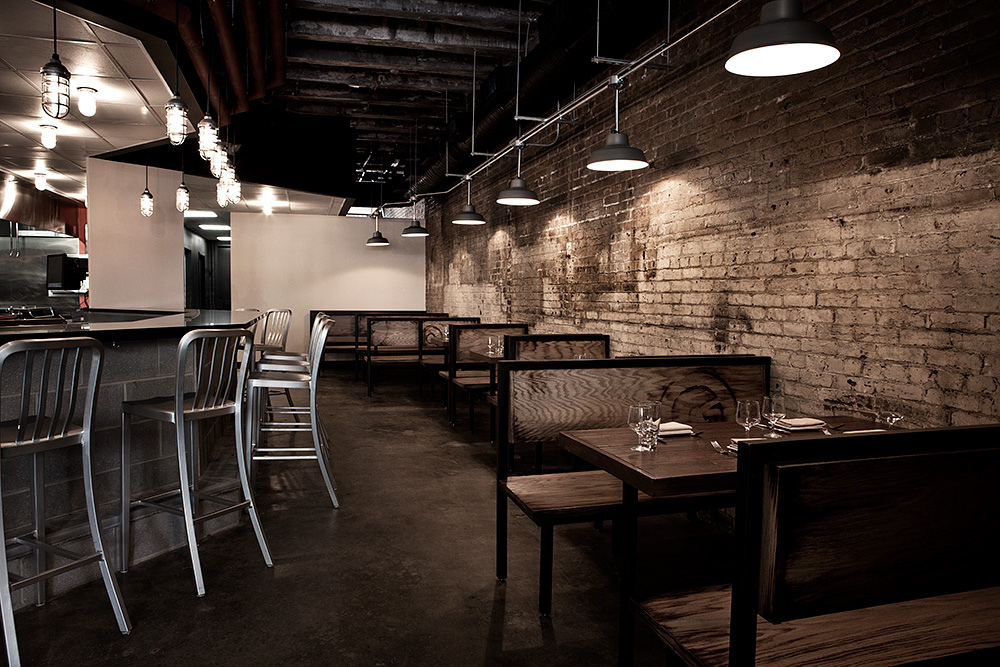 A large wood oven lies behind this counter where 15 industrial style bar stools give patrons a front row seat to the chef's workspace. This open layout encourages conversation with Chef Isabella and his crew, and the kitchen is beautifully lit by rustic fixtures very similar to our Industrial Bullet Wall and Ceiling Lights. Complementing these lights are rustic pendants hanging over the counters that resemble the Atomic Topless CGU Pendant. Both of these styles are based on explosion-proof lights designed during the Atomic Age of the mid 20th century. Perfect for this busy space, these fixtures give the bar area a bright, sleek look with the light bouncing off loads of stainless steel.
Next to the bar, for those wanting a cozier spot to sit and sup, are booths lining the aged brick wall that was salvaged during the renovations. These vintage indstrial booths of wood and steel are softly lit by suspended warehouse shades similar to our Barn Light Trailblazer Pendant. These pendants accent the ceiling's exposed timbers, ductwork, and conduit just perfectly.
Our Trailblazer Pendant features a stacked neck design and comes in two sizes. The Trailblazer can take on many different looks thanks to more than 50 finish options available. Just like the atomic sconces and pendants in the kitchen and bar area, the Trailblazer can also be outfitted with a cast guard and colored or textured glass to give it a matching rustic look.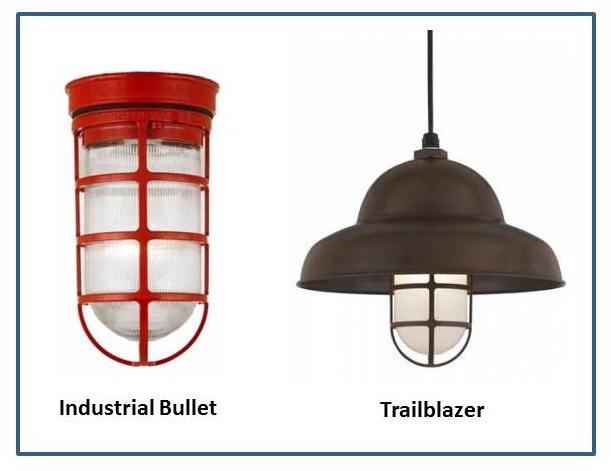 Top photo courtesy of Graffiato Restaurant and Photographer Greg Powers