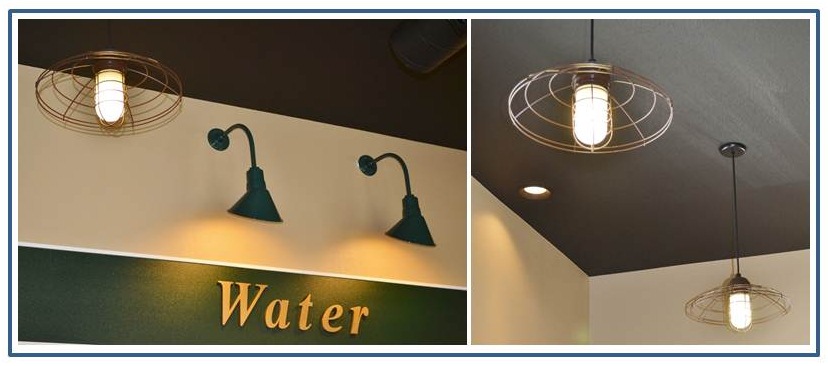 Rustic Pendant Lighting Dresses Up the Market Center
In yesterday's blog we found some tasteful rustic sconces and gooseneck angle shades at the Market Center located in historic Biltmore Village just outside the gates of the Biltmore mansion, the largest home ever built in America. When George Vanderbilt created his vast estate in Asheville, North Carolina he also built a peaceful community just outside the gates to complement his landholdings and to supply a source of rental income. Today, Biltmore Village offers an array of shopping and dining establishments including one of the most elegant McDonald's restaurants in the world featuring a grand player piano, vaulted ceilings, and fireplaces. The golden arches are actually golf leaf!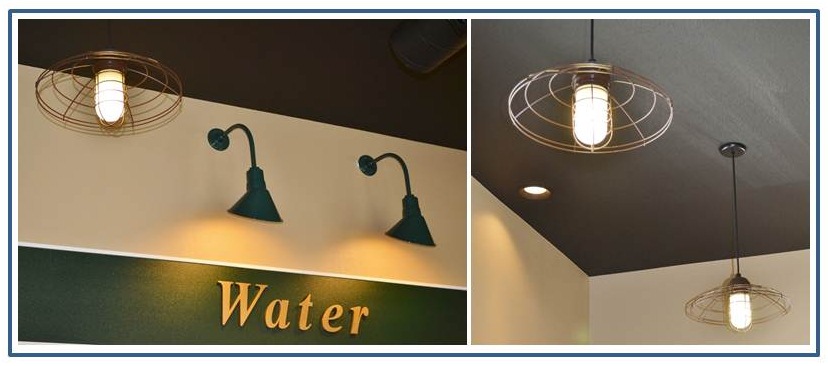 Back at the Market Center, vintage lighting fixtures abound and while we focused on the exterior lighting yesterday, today we venture inside and discover rustic pendant lighting dressing up the aisles. These rustic pendants are very similar to our Blue Collar Pendant which is based on designs of explosion proof light fixtures from the mid 20th century. These lights combine function and style with durable materials and exceptional craftsmanship.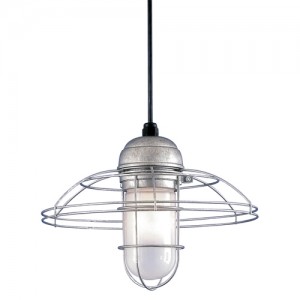 The Blue Collar Pendant comes in seven shade sizes ranging from 8″ to 18″ wide. More than 30 finish colors are available for the wire shade and guard, plus the glass can be customized with colored, textured, or frosted glass. You can use a cord-hung application for interior spaces or choose a stem mount for outdoor locations. Like the American craftsmen that make it, the Blue Collar Pendant is a hard worker and will serve many years no matter where you choose to install it!
The Market Center also uses a number of small Gooseneck Angle Shades to highlight the display case signage. These match the angle shades we saw yesterday outside the store and demonstrate how you can use the same fixture in different sizes and finish options to create a family of lighting throughout your space for a cohesive look.