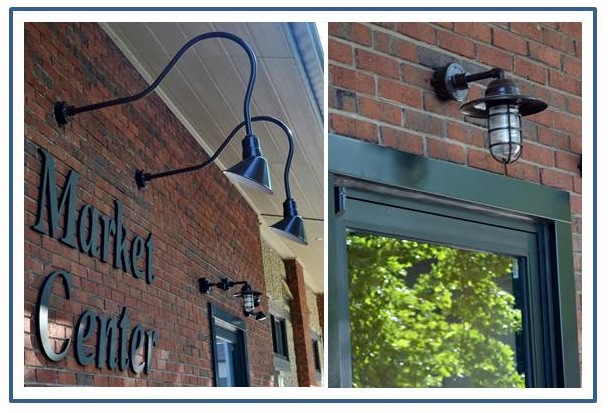 Rustic Sconces, Angle Shades for Historic Biltmore Village
America's largest home, aka the Biltmore Mansion, may get all the publicity, but the quaint Biltmore Village just outside the gates to the Estate is equally charming and was one of America's first planned communities. George Vanderbilt envisioned the Village as a planned, self-sustaining community whose formal appearance would not only complement his beautiful estate but provide rental income. Almost all of the original buildings survive from the 1890's, and today, Biltmore Village is a distinctive shopping district with independent retailers and fine restaurants located on tree-lined streets with brick sidewalks and open air dining.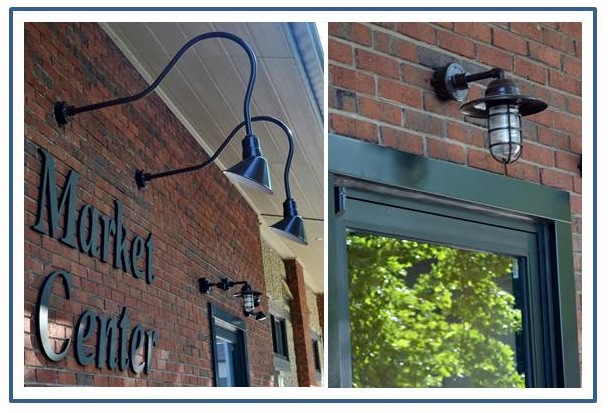 The Market Center, located at a busy intersection in the Village, offers everything a modern convenience store should such as gas, Gatorade, and gum. The handsome brick exterior is highlighted by Gooseneck Sign Lights much like our Angle Shades. These exterior lights are so popular because of their incredible versatility. With four shade sizes to choose from and even more flexibility in the size of the gooseneck arm, you can create a light that accents your signage perfectly. Finish colors range from basic black, white, or galvanized to premium finishes like bronze, cranberry, or cruiser green. There are more than 40 to choose from!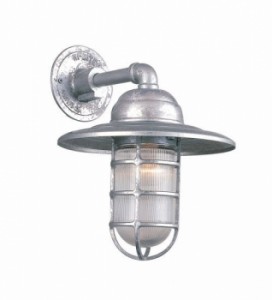 Over the doorway to the Market, we found a rustic sconce that blends beautifully with the vintage feel of the neighborhood. This sconce is much like our Atomic Cast Guard CGU Sconce, another one of our best sellers! Whether you're going for a vintage look like the Village or an industrial or nautical feel, the CGU Rustic Sconces will fit into almost any decorating scheme with timeless style. With more than 40 finish colors to choose from and eight colored and textured glass choices, this light can take on any number of looks for inside or outside your home. Be sure to check out our Photo Gallery to see how many different ways our customers have found to use this versatile light!