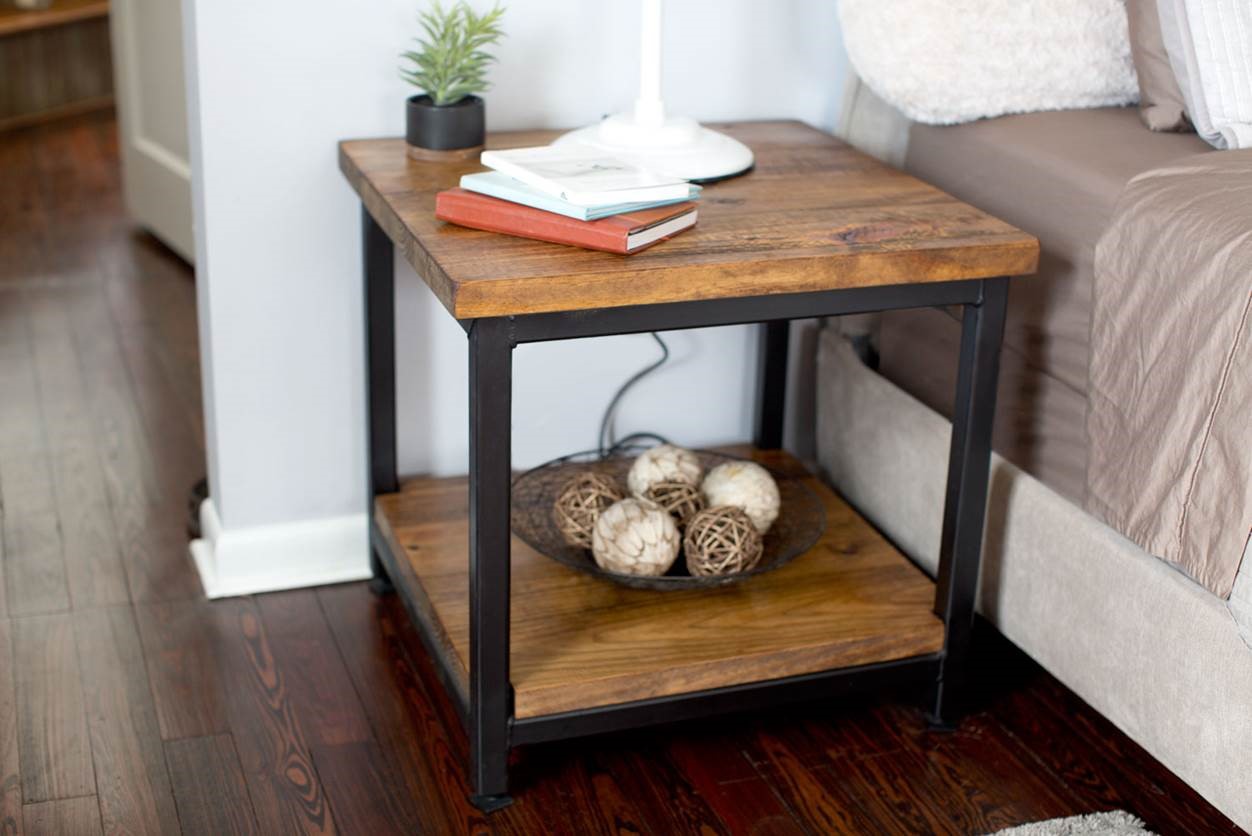 Rustic Furniture Collection Debuts at Barn Light Electric
As if launching a new website wasn't exciting enough last week, we're over the moon about adding a collection of rustic furniture to our mix of vintage-inspired lighting and porcelain dinnerware.
We're also introducing the newest craftsman on our team — Zach Brady — who has been working with wood since he was a kid. He brings a talented hand and keen eye for details to every piece he creates.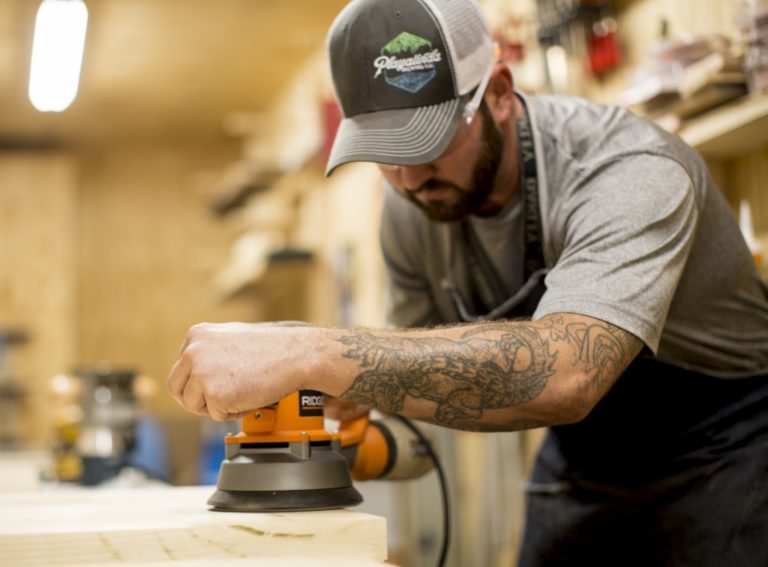 The initial offerings in this rugged collection of furniture includes desk and tables, stools and bar carts suitable for both homes and businesses. And just like our handcrafted lighting, you can customize these pieces in a variety of ways to suit many décors. Each piece is carefully constructed entirely by hand from solid wood lending each a one-of-a-kind look.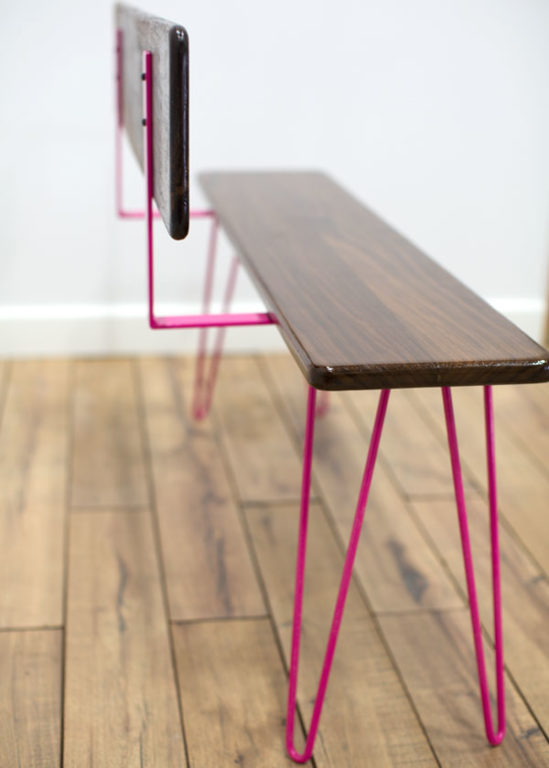 The Hairpin Collection, which includes the Vivianne Bench and the Audrey Stool, evokes a midcentury feel with stylish hairpin legs. A dozen different wood options are available along with 28 finish colors for the metal legs. Choose subtle colors to let the wood shine on its own or pick Mint, Magenta, or Royal Blue to give your furniture some extra personality.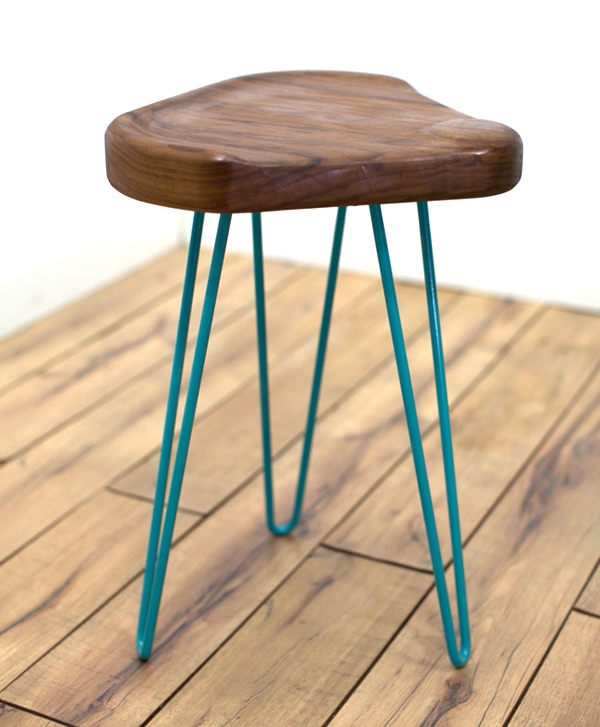 The Audrey Stool, above, features an ergonomically designed seat designed from a single piece of wood. While the wood brings natural warmth to the stool, the colorful legs add character and charm and make this stool a highly functional, yet decorative piece for kitchens, living spaces, or the office.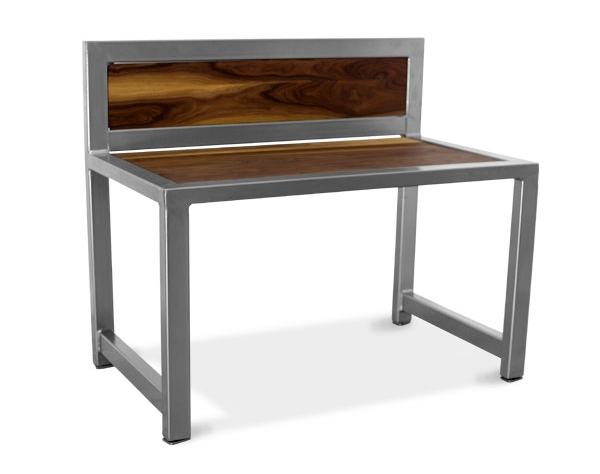 The Industrial Furniture Collection pairs beautiful wood with rugged metal structures to create long-lasting pieces suitable for commercial settings. With the variety of customizing options available, these pieces are also stylish enough to complement a variety of residential styles including rustic farmhouses, urban lofts, and mountain modern settings.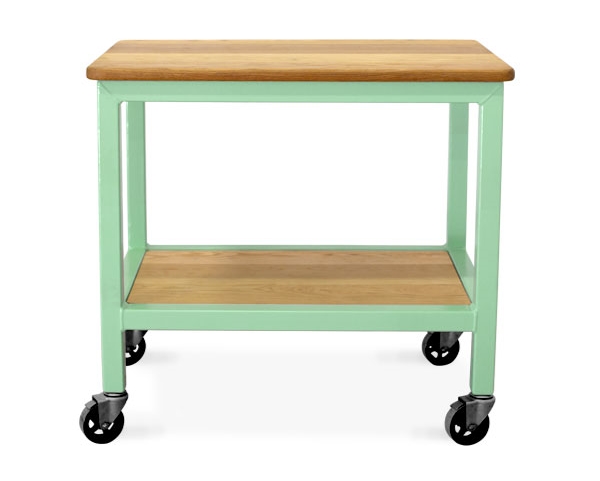 The workhorses of our new furniture line are found in the Farmhouse Collection. Beautiful standing desks, sturdy coffee tables and end tables, plus rolling kitchen islands are all carefully crafted and assembled to your specifications. Combining metal framework and solid wood, these pieces can be seamlessly integrated into any home or business décor.
If you have any questions about our new furniture line, please contact our award-winning Customer Care staff who are ready to help. They can be reached at 800-407-8784, via email at sales@barnlight.com or via Live Chat from our home page.