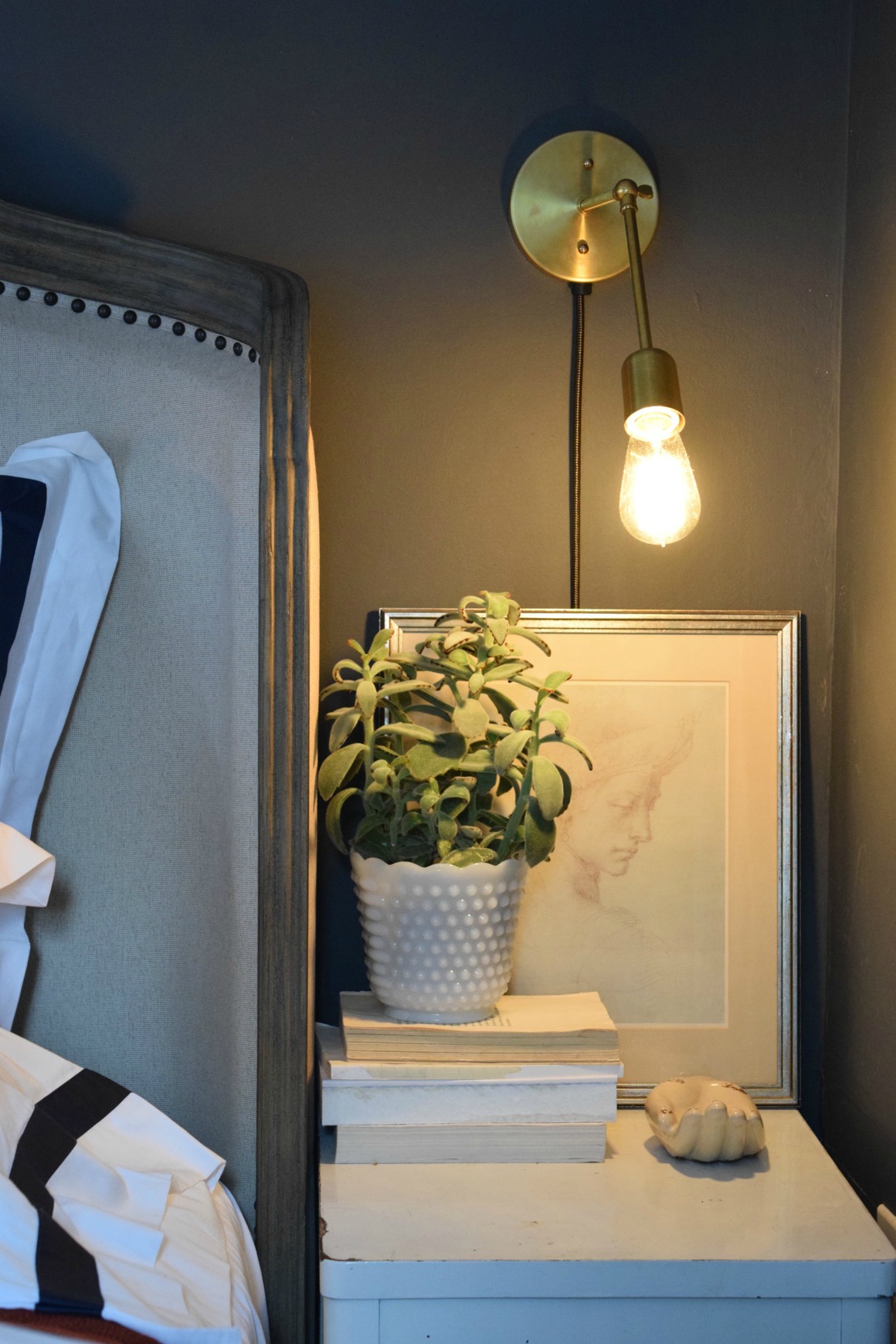 Must-Have Pieces for a Dorm Room Makeover with Kevin O'Gara
We enjoy bringing you the latest trends, not only in barn lighting, but in home décor and design. Today we welcome back one of the freshest voices in the interior design world — Kevin O'Gara of Thou Swell. Kevin created his interior design blog, named for an old jazz tune, as a place to share home, garden, and entertaining projects with an avant-garde mix of modern and traditional design.
We asked Kevin to take the reins of the Barn Light blog to share his most recent projects — two dorm room makeovers he completed for friends at Cornell University where Kevin studies Design and Environmental Analysis.
After my first year of college living – and decorating four dorm rooms – I'd like to think I have a little insight on the tips and tricks of living in a dorm room. In many ways, apartment dwellers can relate to the strict limitations when it comes to dorm room décor, but dorms are even more strict when it comes to hanging art and changing your furniture. Today I'd like to share some dorm room inspiration and the stylish products from Barn Light's collections that would work beautifully in a dorm room (or apartment).
First up is my friend Olivia's beautiful, blush room design. The big choices I made anchor the space. I adore the tufted slipper chair which is totally unlike typical dorm furniture. The blush bamboo throw pillow adds a touch of classic charm to the piece. Underfoot, the pale area rug enlightens the space and adds comfort. Olivia's new bedside table has lots of room for easy storage and brings up the glam factor with shiny brass and a mirrored bottom.
One of the most important factors of a small space design is incorporating ambient lighting that both defines different areas of the room and provides warm cozy lighting for the space. I love the idea of using a sconce by the bed, but hard-wiring these guys can be pretty tricky. Luckily, Barn Light has a huge selection of stunning, plug-in sconces that are easy to install and perfect for easily incorporating lighting without taking up any floor space (perfect for small dorms or apartments). These would be perfect for Olivia's blush-and-gold dorm design:
While Olivia's room featured blush-and-gold accents, Colesy wanted a cooler, blue-and-silver color palette for her dorm room in Cornell's new Alpha Chi Omega house. It was fun to create two different schemes for each friend! The whole space is washed in blue, and I know it will be both a relaxing retreat and fun entertaining space that Colesy will be excited to come home to. The chic campaign nightstand makes the perfect bedside companion with its ample storage and silver accents. Colesy is well-traveled, so I love the nod to the campaign style.
Colesy's blue color scheme goes perfectly with Barn Light's fun porcelain enamelware. Having an extra set of plates and cups is not something that was top of my shopping list when I first got to college, but they're definitely necessities. Whether it's making a quick breakfast before class or serving up takeout after a long night of studying, it's definitely helpful to have some serve ware in your dorm or apartment. It's even more fun when it matches your color scheme!
Kevin O'Gara, an interior design blogger from Atlanta, Georgia, shares home, garden, and entertaining inspiration on Thou Swell