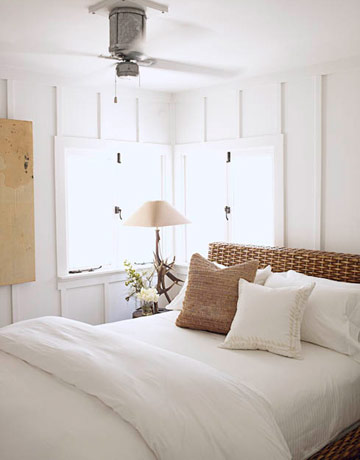 Rugged, Industrial Ceiling Fans for the Home and Office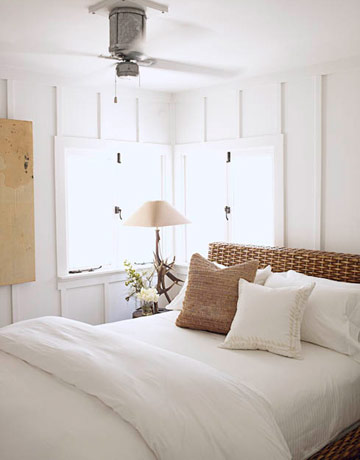 Choosing a ceiling fan for your bedroom can be somewhat of a daunting task. Naturally, you could always run over to your nearest home center or big box store, but what about the homeowner who wants something totally unique? What about those who are searching for something that none of their friends or neighbors have, or something that will set the look of their business apart from the rest?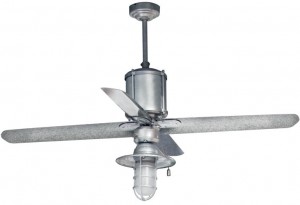 A customer favorite and a Barn Light exclusive, is the Machine Age Galvanized Ceiling Fan. As a truly unique choice, the Machine Age Fan can be utilized in an industrial loft living room, or even a rustic country bedroom like we show today. The array of options for customization are plentiful; they range from the addition of a cast guard or warehouse shade light kit, to speed controls that let you simply kick back and relax. If an entire metal look is too much, we suggest adding on white blades instead of galvanized. They give off a softer appearance while still providing that simple, rustic look.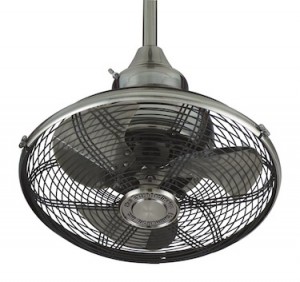 If our Machine Age fans are a little too large for your needs, no need to worry. The Extraordinaire 360 Degree Orbital Fan has a simple, traditional design like most pedestal fans. This version, however, does mount to the ceiling, so it remains out of sight and out of mind. The continuous 360 degree orbit will keep the entire room at a desirable temperature so everyone is comfortable. While you could use them in your home, they also are a great idea to consider for retail shops and showrooms. Many businesses today have high, open ceilings so placing ceiling fans throughout can help to keep a consistent temperature within each room. They too have that rugged, industrial appearance so they should have no problem looking great!
Top Photo Courtesy of House Beautiful