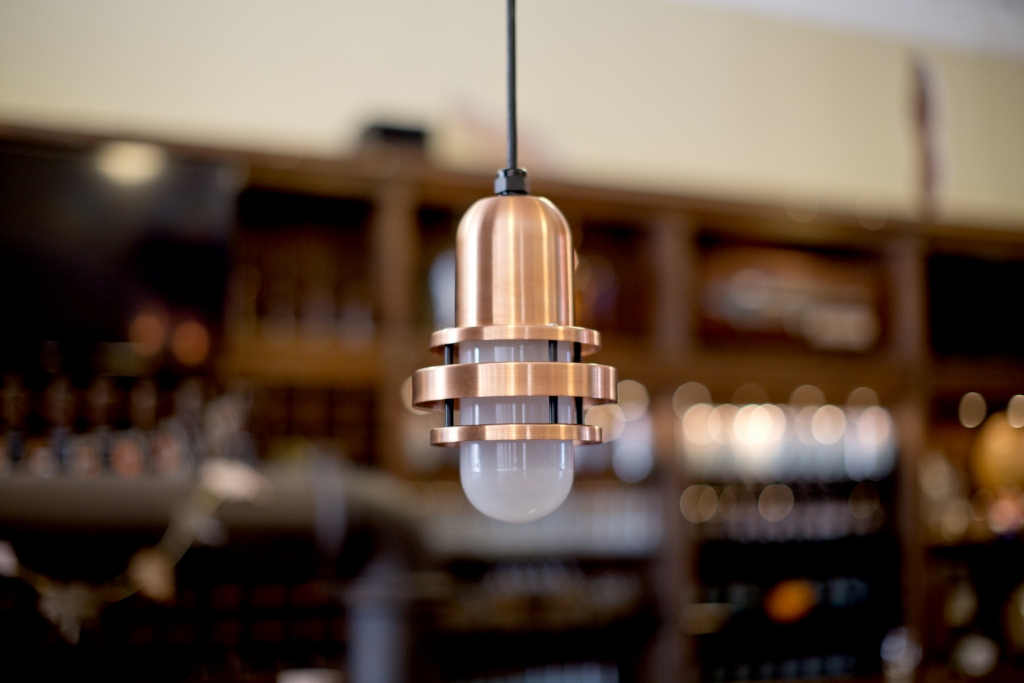 Raw Copper: The Old Man of Materials is Now the Comeback Kid
If you're a follower of design blogs, you've probably kept up with the chatter on this year's design trends. From the crowning of Radiant Orchid as the color of the year to the trend of mixing metals, fabrics, and colors in a space, this year seems to be about choosing pieces you love and worrying less about making everything match!
One trend we've spotted are metallic accessories popping up everywhere from wardrobes to appliances to furniture. Copper in particular seems to be making quite a comeback and, as one of the oldest materials known to man, is still sought after for its timeless beauty.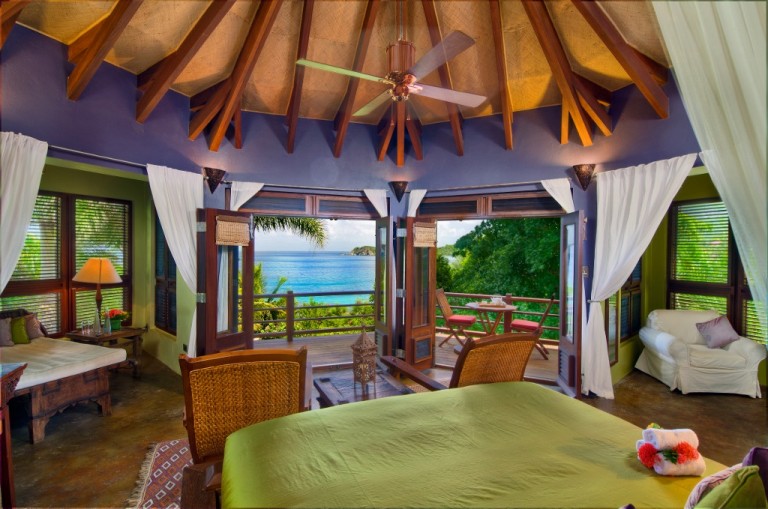 In home design, copper's rich, natural hue complements a wide variety of colors and can stand alone as a featured piece or blend well with others. If you have a mix of color and textures such as this room at Baraka Point Estate, a copper fixture like the Machine Age Polished Copper Ceiling Fan doesn't compete with the other elements in the space but simply serves as an elegant accent.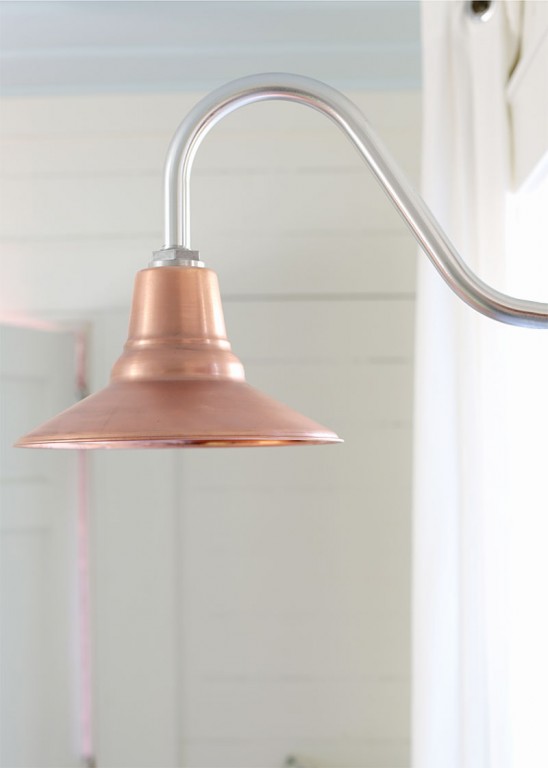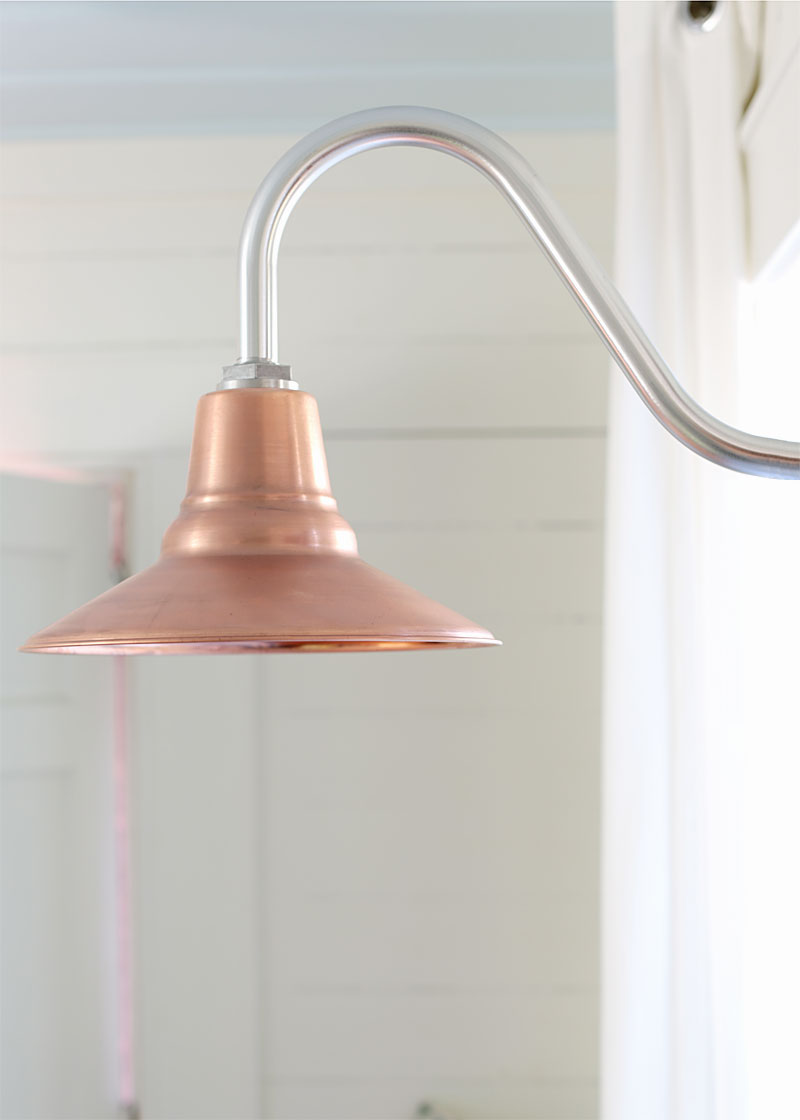 This Aero Gooseneck Light in a Raw Copper finish shows how mixing metals and styles can be very attractive. For the Aeroo, we took a classic gooseneck barn light and gave the shade a more modern, flared shape hand spun from raw copper. By combining the copper shade with a brushed aluminum gooseneck arm, we create a stunning wall light like no other. Our American-made copper lights will age to a rich patina over time which protects the copper from rust. But if you prefer the brilliance of new copper, simply clean and polish as needed.
Copper is also coveted in the kitchen for its antimicrobial properties. Extensive research has been done on exactly how copper ions affect microorganisms which gets chemistry geeks all excited but tends to make my eyes glaze over.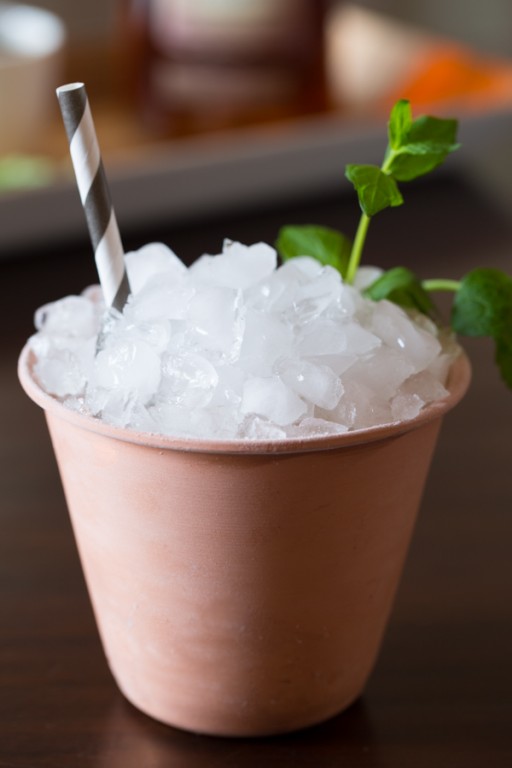 Suffice it to say, copper has been touted for hundreds of years as a must have in the kitchen. Long ago, it was said that water stored in copper vessels never went stale. Today, chefs prefer the reactive nature of a copper bowl for whipping up egg whites. And if you're going to indulge in a cold beverage, be it a milkshake or a Moscow Mule, a copper cup is the vessel of choice!