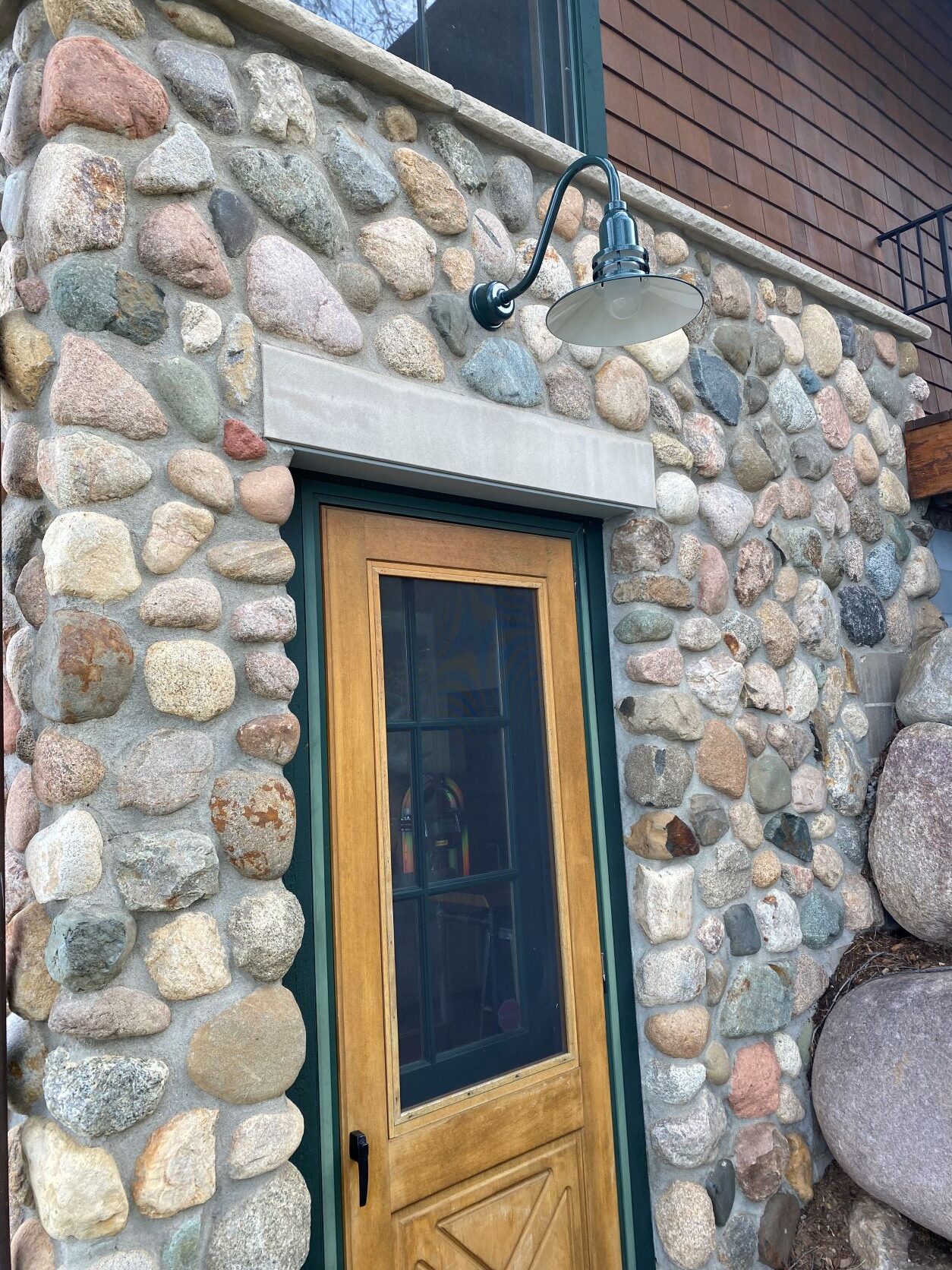 Rugged Exterior Lighting for Stunning Lakeside Home
It's just not summer until your feet get wet. Whether surfing at the shore, paddling on a river, or lounging by a lake, time on the water is time well spent!
For Doug, the perfect body of water is Sugar Lake, near Annandale, Minnesota, a treasured spot where he built a home back in 2020. The lake is a stone's throw from Doug's beautiful home which features cedar shingles, dark green trim, and stunning rock work.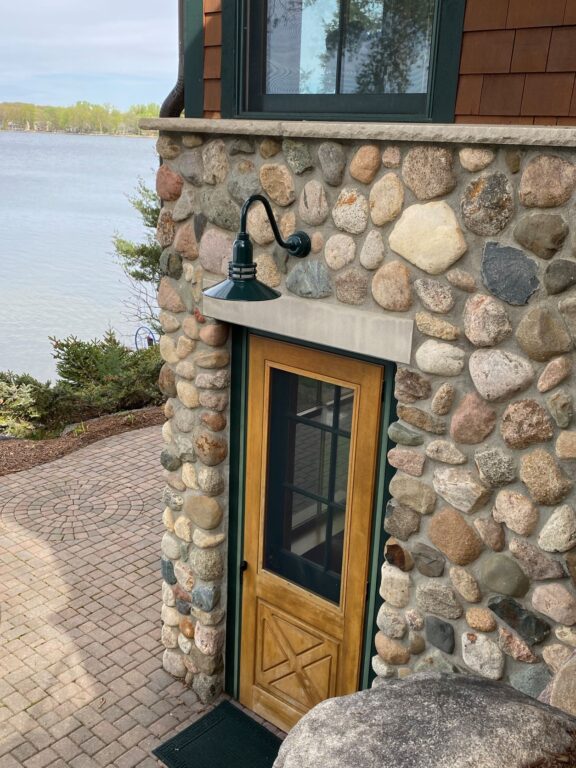 When a wind storm ripped through the area and damaged one of his exterior lights, Doug went shopping for a rugged, well-built replacement. Searching for inspiration on Pinterest, he discovered Barn Light Electric.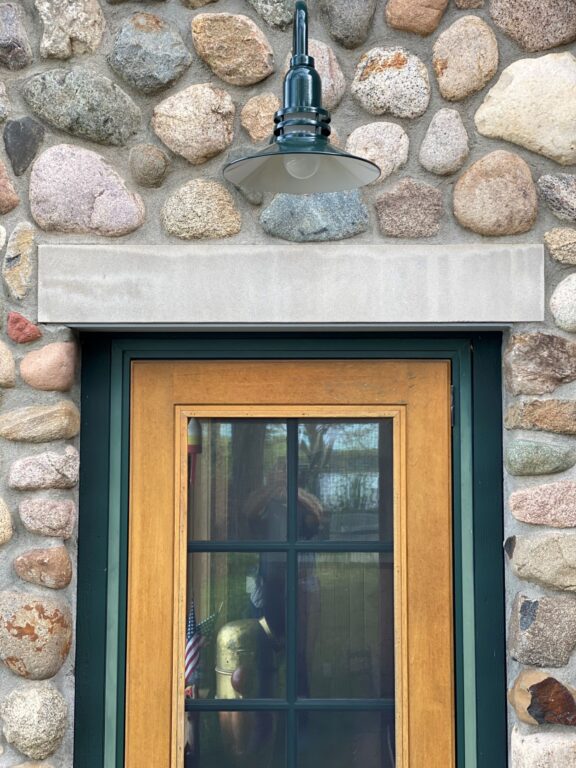 "I wanted to find something with color options so I could customize the fixture to match the green trim," Doug explains. "Barn Light has great options." Doug chose the Cherokee LED Uplight Gooseneck Light for his side door. He customized this handcrafted wall light with a 14″ shade, Dark Green finish, and a G15 gooseneck arm. He also chose frosted glass and a decorative backing plate. For the LED options, Doug selected the 1600 lumen and 2700K warm white temperature.
"The 14″ is the perfect size and proportion for the cabin," he notes. "And the light looks so mellow from the lake. It's solid!"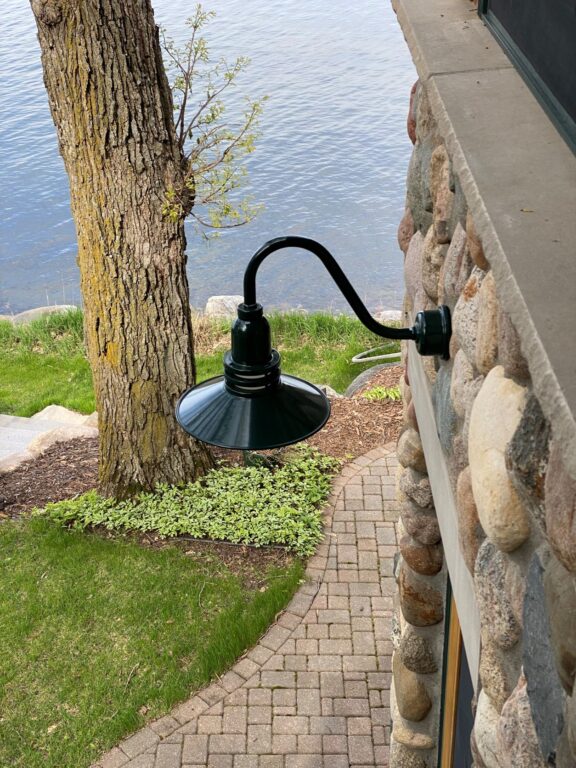 With its flared RLM shade and horizontal vents for a touch of uplighting, the Cherokee offers an eye-catching profile. Easy to customize with four shade sizes and more than 30 finish colors, this American-made light can be crafted to complement most any residential or commercial décor. The Cherokee Collection offers a variety of mountings for this beautiful shade including stem, cord, and flush mount.
And with the integrated LED module, this energy-efficient, environmentally friendly fixture will provide at least 50,000 hours of service. That means Doug will never have to climb a ladder to change a light bulb and will enjoy more time on the water!
Photos courtesy of the homeowner