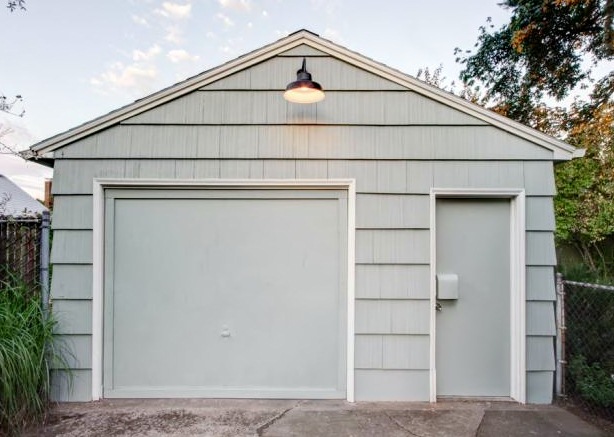 RLM Warehouse Shades, Gooseneck Arms Winning Combination
People throw the term "classic" around to describe a lot of different things — from '60s rock music to Roman civilization to an antique Ford Thunderbird.  The term classic light gets used quite a bit around here and often pertains to the RLM warehouse shade designs from the 1930s. These fixtures were sometimes called barn lights but were found not only on farms but in factories and warehouses too. Roadside gas stations almost always had a gooseneck warehouse shade lighting up the pumps for motorists, and businesses used these versatile fixtures to showcase their signs and goods for sale.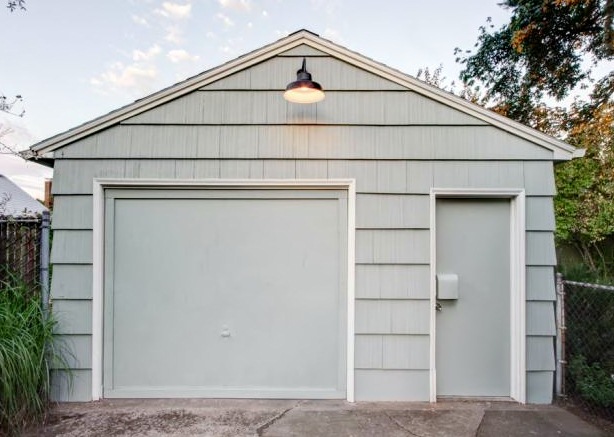 The gooseneck light has remained popular thanks to its classic design — there's that word again — and its ability to take on any number of styles from traditional to retro to modern. This garage boasts a fixture much like our Rodeo Warehouse Gooseneck Light, one of the larger warehouse shades in our collection. The Rodeo is a great choice for garages, workshops, and commercial buildings as its wide shade throws a generous span of light without a lot of harsh glare. And with so much more character than a simple flood light!
The warehouse shade can be shallow and wide like the Rodeo or have a smaller, deeper bowl like the Wesco Gooseneck Light. Like all of our American made goosenecks, the Wesco is crafted from commercial grade steel by our own craftsmen who finish your light in one of 12 beautiful powdercoat finish colors. A variety of gooseneck arm sizes and styles are available for our lights, and if you don't find what you need, talk to one of our helpful sales reps about a custom gooseneck arm — one that will take your new warehouse shade to just the right height and angle!
And if you're ready to harness the power of porcelain, don't miss our beautiful collection of Goodrich® Gooseneck Lights. More than a dozen classic lights all finished with porcelain enamel glass to give you a lifetime of use!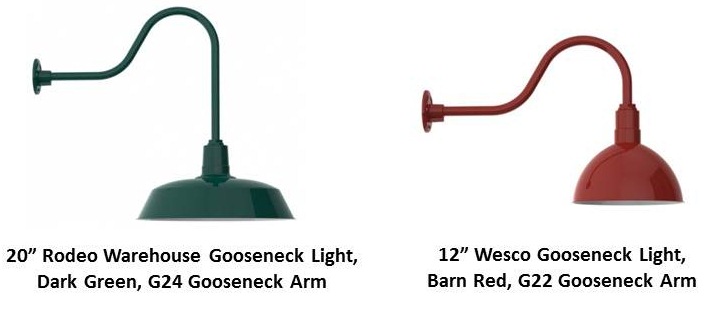 Top photo courtesy of Remodelista