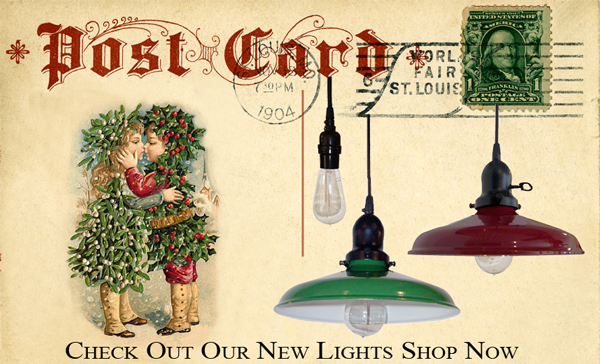 Rebirth Of The Classic Drop Light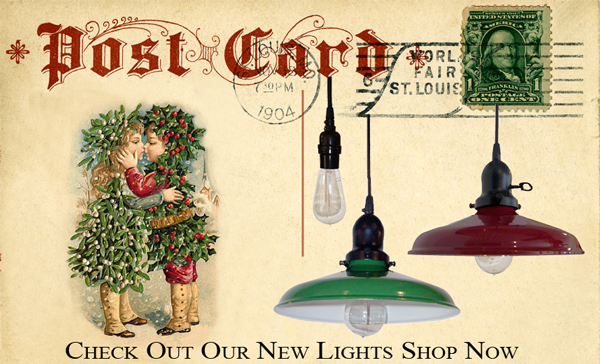 In the early part of the 20th century, Benjamin® Electric specialized in the manufacturing of various types of porcelain RLM shades that were placed in warehouses and factories. This light design garnered much praise throughout the years due to functionality and durability, leading to a modern day Urban Revival, punctuated by these familiar shades. The typical warehouse shade was identified by a deeper shade design due to the elongated walls and a familiar dark green finish. This design was ideal for larger areas, but the need for a smaller shop light was evident.

To answer this call, Benjamin® produced a small drop light to position above work areas and counters that required closer more intense light. However due to their small size, most of these shades were thrown out because of the rusting on the mounting hardware making them few and far between. With a nod to this vintage factory shop light, we added the Benjamin® Industrial Pendant, which displays the same stripped down appearance and classic lines first used almost 70 years ago.
The Benjamin® Pendant cuts no corners in craftsmanship, being American made with the finest materials and a long list of customizable options. Due to its uncomplicated composition, the Benjamin® Pendant comes with choices in finish for both the shade and receiving cup, transforming this light from a traditional historic re-creation to an Industrial Victorian hybrid. Depending on the setting and decor for this light, the option to have a more time-honored cloth cord is available along with the choice for a standard black or white cord.
When coupled with a Nostalgic Edison Style Light Bulb, this fixture comes alive with a rich orange glow, adding the finishing touch to this historic design. The notable charm gained from the addition of this nostalgic bulb combined with the condensed 10″ shade size and long list of custom finishes makes the Benjamin® Pendant the ideal fit for bars, islands, countertops, and tables. This popular fixture may have started out modestly as a work light, but now lends its workhorse reputation to a new generation of homeowners, builders, and designers.