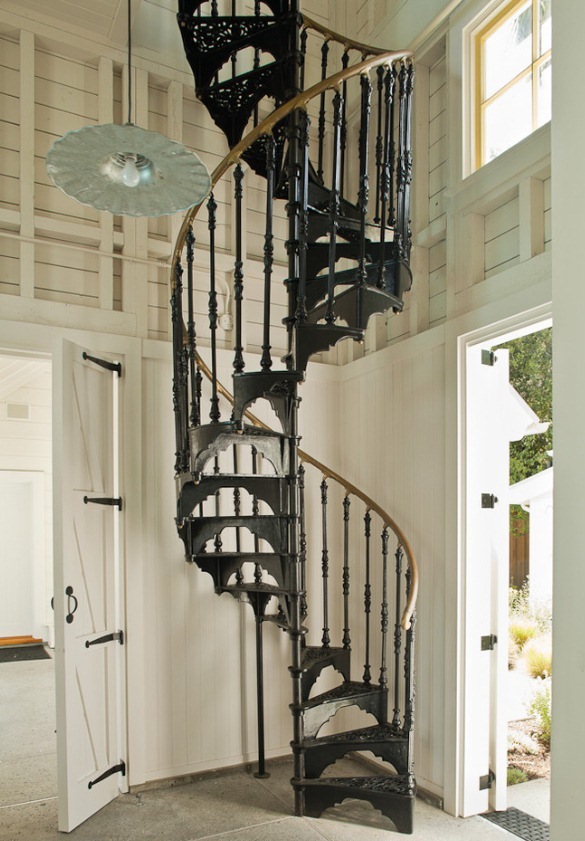 Radial Wave Pendant Makes Waves in Victorian Pool House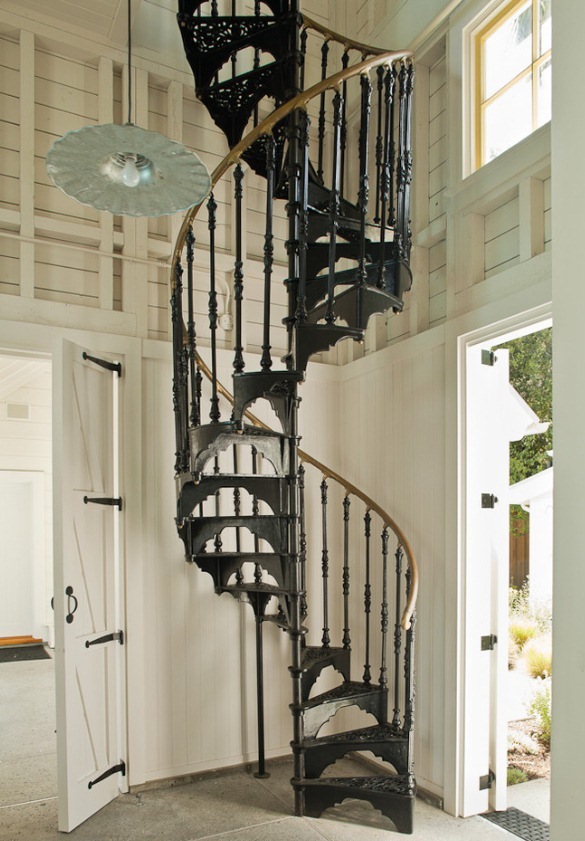 Though many of us are cozying in for the fall and thinking more about sweaters and soup than lounging by the pool, we were intrigued by this Victorian Pool House recently featured on Houzz. With a fireplace, wide screen tv, a pool table, and comfy reading chairs, you need not even get your toes wet to fully enjoy this warm and inviting space. We blogged about the kitchen recently which features some distinctive schoolhouse shades but today, the radial wave shade hanging in the foyer alongside this twisting iron spiral staircase caught our eye. This fixture adds yet another delicate detail to this thoughtfully planned space.

This light is very much like our Starfire Radial Wave Reflector Pendant Light, part of our ever growing collection of Barn Pendant Lighting. This fun, wavy shade brings a light touch to any space be it an entryway, over a dining room table, or in the kitchen to light up work areas and countertops. This American made light is spun from commercial grade steel by our very own craftsmen who finish this light in your choice of finish colors. Choose from a dozen brilliant shades including Textured Black, Barn Red, Buttery Yellow, or Bronze. There's a color to complement every décor!
To hang your new light, you can stick with the standard black or white cord which are suitable for indoor or even damp locations like a covered porch, or customize your fixture with a cotton cord to add more color and texture to the overall look. The cotton cords, which come in more than half a dozen colors, should only be used in dry locations. If you want to add some vintage style to the Starfire pendant, add a cast guard and glass with your choice of clear, frosted, or ribbed glass.
Top photo courtesy of John Malick & Associates and Photographer Jeannie O'Connor